Change4Life Multi-Skills
On Friday 14th December, four children from Year 5 travelled to Nocton to take part in a Change4Life Multi-skills event.

The event aimed to develop pupils physical development and social skills. Children were encouraged to take the ideas of games back to school to try out with their friends.
Here you can see the children throughly enjoying themselves, trying out some new games. I hope to see them playing some of them in playground!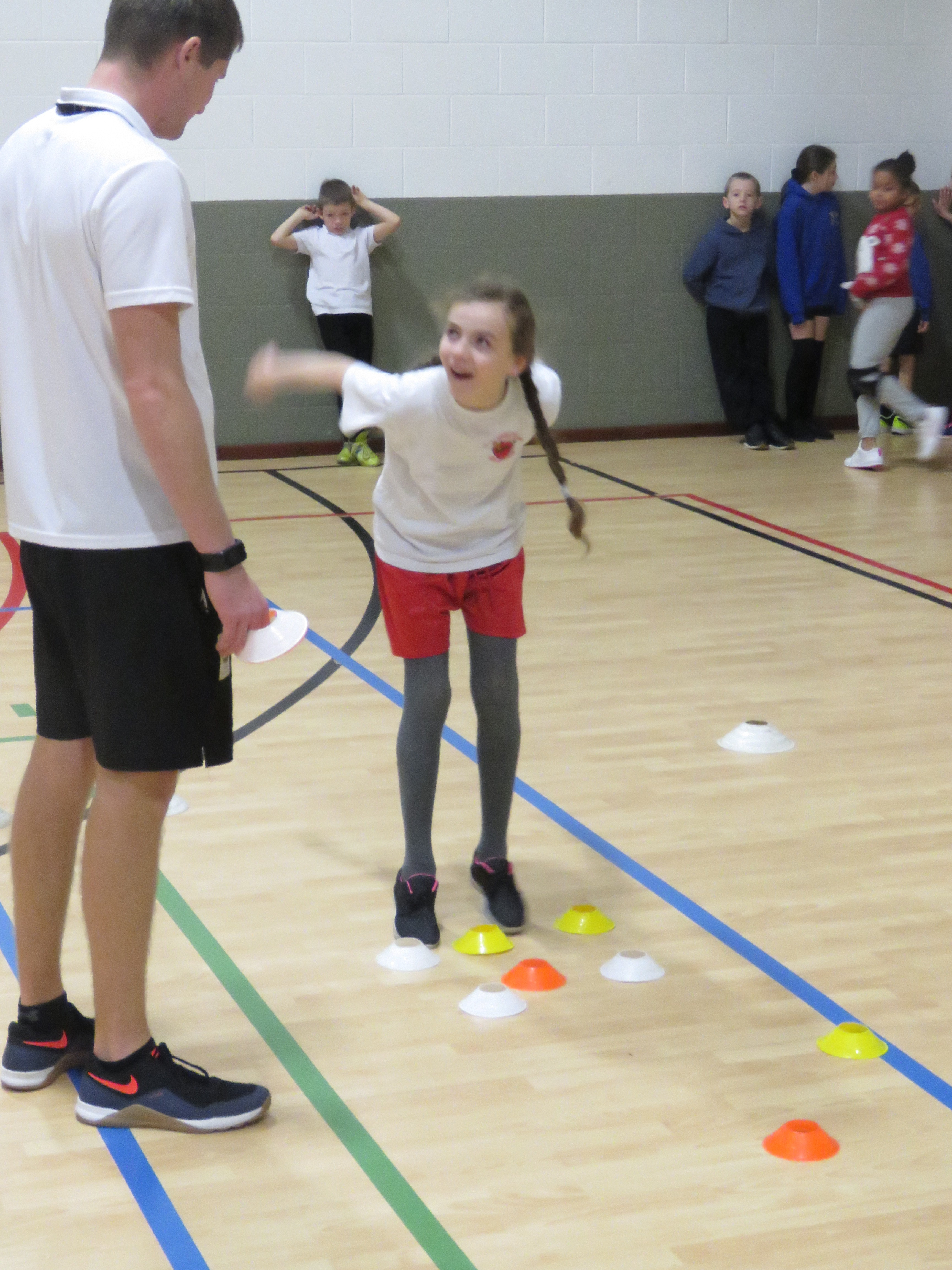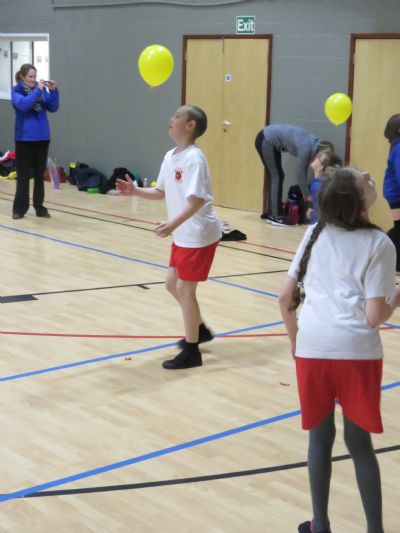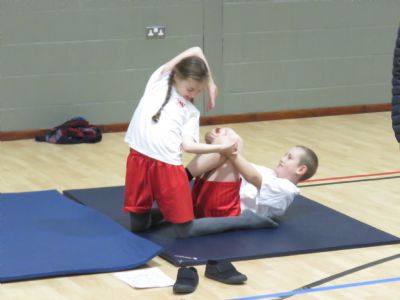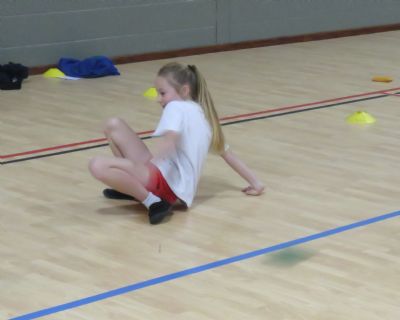 Netball tournament
On Friday 30th November the Netball team travelled to William Alvey for a Netball tournament. Winners of this tournament will progress to the Sleaford schools finals.
At the tournament there were two teams from William Alvey, and teams from St Botolph's, Winchelsea and Kirkby La Thorpe.
First up were Kirkby la Thorpe. Church Lane playing really well and wining 4 v 2.
Next were St Botolph's, a very strong team, who played some excellent Netball. Final score 5 v 1 to St Botolph's.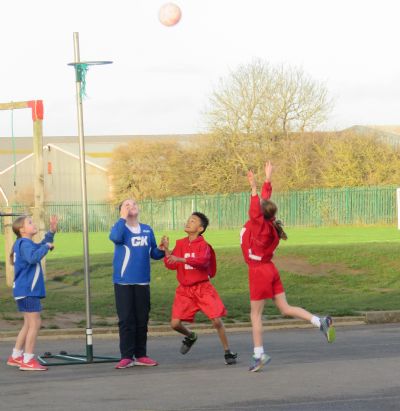 The next game saw William Alvey A as the oppostition. A very close game, finishing 2 v 1 to Church Lane.
Then it was Winchelsea, another good game for Church Lane, winning 4 v 2.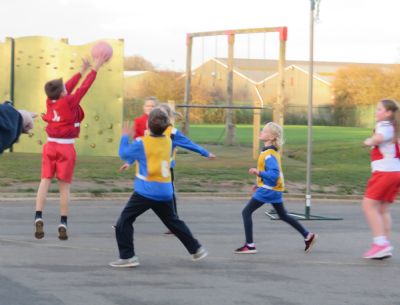 Finally William Alvey B, where Church Lane really came into their own. Church Lane won that game 6 v 0.
At the end of all the games, Church Lane finished joint first with St Botolph's and William Alvey B. St Botolph's go through to the finals on goal difference.
Well done to all who played, some brilliant Netball on display.
Netball v Navenby
On a very wet and cold Tuesday evening, the Church Lane Netball team travelled to Navenby to play their second league match of the year.
The game got off to a shakey start for both teams. Navenby had the majority of the possession, but Kaci and Finleys defending prevented any goals being scored. But it was a break in play from Church Lane that saw the first goal, with Connor scoring from the edge of the semi-circle! Church Lane 1 - 0 Navenby after one quarter.
The start of the second quarter saw some more excellent play from Navenby, they dominated the possession but were only able to score three goals. The score at half time. Church Lane 1v3 Navenby.
By the third quarter the rain was pouring down, but this didn't dampen the players spirits. Both teams continued to play well in the poor conditions, but it was Navenby again who were able to score, taking it to 1v5 with one qurter left to play.
Church Lane started strongly, with Connor, Kaci and Zoe working particularly well together. An early goal from Connor lifted everyone's spirits! The determination was fantastic and the Church Lane team were keeping most of the possession, however a few amazing interceptions from Navenby, gave them three more goals to secure the win.
Final score Church Lane 2 v 8 Navenby. Well done to all who played.
Volleyball tournament
On Friday 23rd November, three other schools came to Church Lane for a Volleyball tournament. The teams were from William Alvey, Billinghay and Leasingham Primary Schools.
Each team played the others once. The first opponents were Billinghay and Church Lane displayed some excellent Volleyball skills winning 12-1.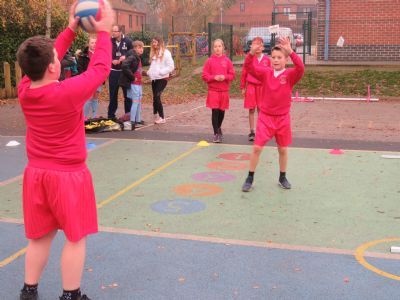 The second game against William Alvey was much closer, with both teams playing some great Volleyball, final score Church Lane 7 - 9 William Alvey.
The final game was against Leasingham, Church Lane againing playing some great shots and winning 11-3.
At the end of the tournament Church Lane finished in second place, having only lost one game!
Well done to all who played!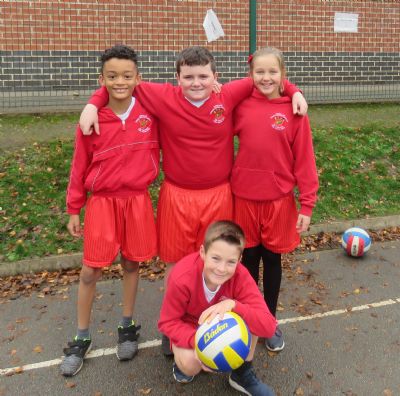 TAG Rugby
On Friday 9th November, eight children represented the school in a TAG Rugby competition held at Sleaford Town Football Club. Pupils from 23 different schools were taking part in the event. All schools were put into a group, Church Lane were against teams from William Alvey, Metheringham, Caythorpe and Billingborough.
The team played really well in all of their matches, against some tough competition. Unfortunatley they did not win any games, but came close in two of their games.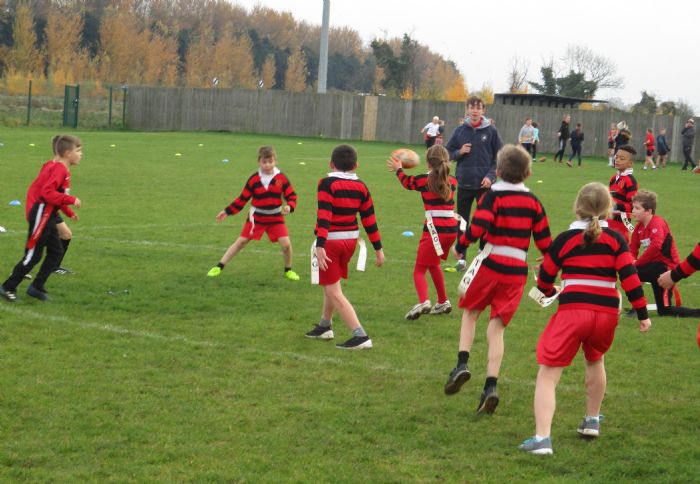 Tries were scored by three different children in the Church Lane team, Clayton, Jamie and Courtney. Well done to all who played, displaying excellent teamspirit and resiliance.
Netball v Cranwell
The Church Lane Netball team played thier first league match on Thursday 8th November, against Cranwell. This was the time the children had played a competitive Netball match against another school, so as expected there were a lot of nerves!
The first quarter saw a steady start from both teams, with the ball remaining predominantly in the centre third. Both teams made some excellent interceptions and defended well. Church Lane had a couple of shots, but it was Cranwell who were first on the score sheet. 1-0 after one quarter.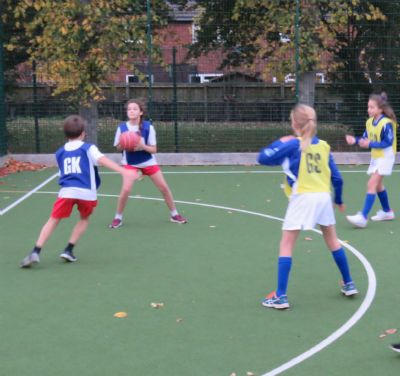 The second quarter was very similar, both teams again defended and attacked well, both have a number of chances. However it was Cranwell again, who were able to make the shooting opportunities count, taking the score to 2-0 at half time.
In the third quarter, Church Lane displayed some excellent passing skills, moving the ball across the court brilliantly. Yet again both teams had a number of chances to score, but Cranwell were the ones to score again, taking the score the 3-0 with one quarter left to play.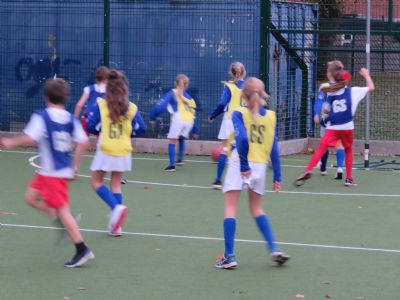 Both teams came into the final quarter with determination on thier faces and the Netball being played was superb. Church Lane again had a number of chances to score, with some very close to being goals. However, Cranwell had found their shooting form and hardly missed a shot in the last quarter, scoring 4 more goals, taking the score to 7-0. However, the determination and relisiance of the Church Lane team paid off and with only a few seconds remaining were able to get the much deserved goal! Final score Cranwell 7 - 1 Church Lane.
Well done to all who played, the next match is against Leasingham on 20th November.
Y5/6 Football Finals
On Friday 12th October, the Church Lane Football team travelled to Sleaford Town Football Club to take part in the finals, which they qualified for earlier in the term.
The team were up against William Alvey, Cranwell and Navenby.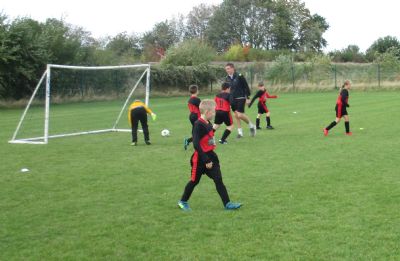 The games were extremely challenging, but all the players showed excellent determination throughout all the matches.
Y5/6 Girls Football tournament
On Friday 12th October the Y5/6 Girls Football team travelled to Sleaford Town Football Club for the annual girls tournament. There were sixteen team in attendance, which were split into four groups. Church Lane were against Caythorpe, Horbling, Billinghay and Walcott.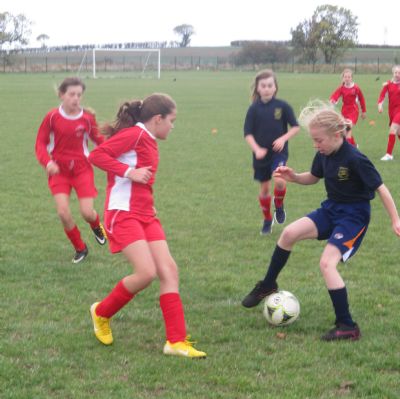 The girls played really well, winning one game, drawing two and only loosing one.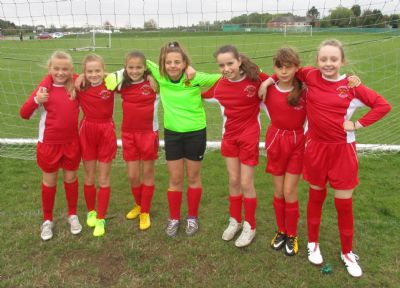 Football v Winchelsea
On Tuesday 9th October the Church Lane Football team took part in their first league game of the season. The team travelled away to play at Winchelsea.
The team started the game well, communicating well and making some great passes. This led to an early goal from Connor C. This excitment however was short lived as Winchelsea managed to equalise within minutes of the Church Lane goal, it was unfortunate for keeper Che, as the ball took a deflection off a Church Lane player.
Church Lane showed great determination and battled hard, keeping most of the possession, Thomas had numerous shots at goal, but unfortunately the shots kept going wide. At half time the score remaned 1-1.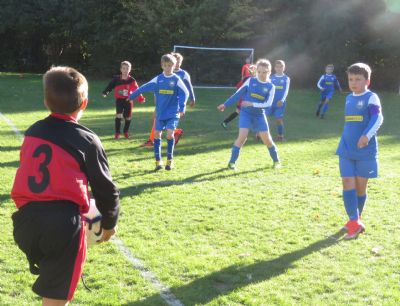 At the start of the second half, Winchelsea came out strongly, a quick break on the attack saw an amazing goal, giving Winchelsea the lead for the first time in the game.
Again, the Church Lane team did not give up, with shots narrowly missed by Connor C, and one off the post by Kaci. But Winchelsea were just as eager to seal the win and scored with a sneaky header over the keeper.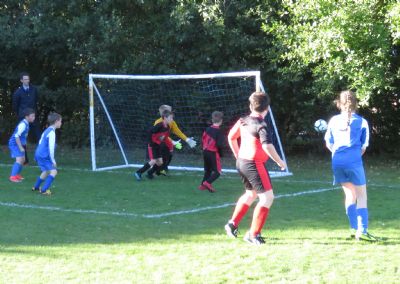 With only 10 minutes to go, Church Lane were still pushing for the win, even though they were 3-1. However, Kaci managed to score the best goal of the game to take the score to 3-2.
Church Lane kept working hard to get one more goal, however it was not meant to be. Final score Winchelsea 3 v 2 Church Lane.
Cycling competition
On Friday 5th October, eight children from Year took part in a Cycling competition, run by British Cycling. Church Lane had a girls team and boys team in attendance and they were against pupils from Cranwell, Winchelsea, Helpringham, Metheringham and Our Lady.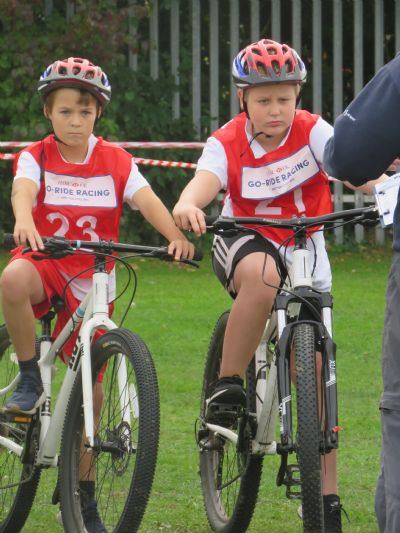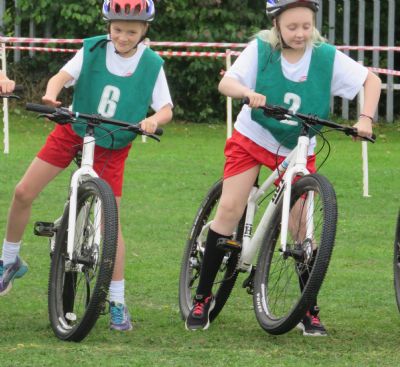 The children took part in a series of heats, semi-finals and finals to determine a winning team at the end of the competition.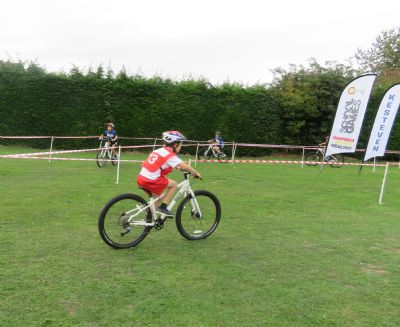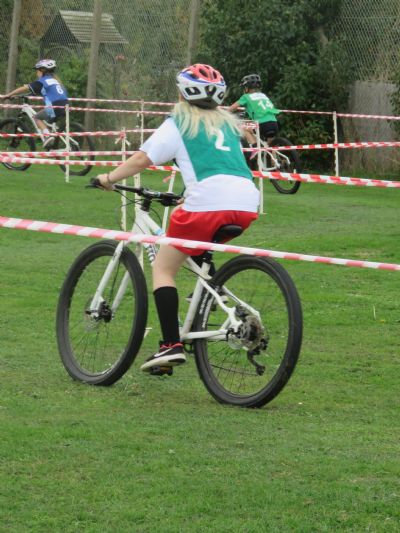 The races were tough going, but in the end the Church Lane girls team finished in 2nd place.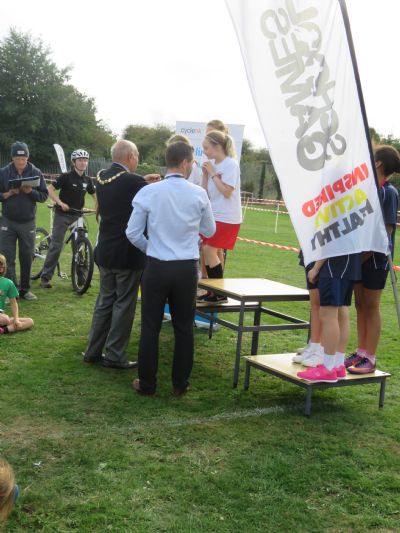 Handball
On Friday 5th October, Church Lane hosted a Handball tournament. Pupils from Cranwell, William Alvey and St Botolph's were the opponents for the afternoon.
Handball is a team game, where players are allowed to run with the ball for a limited amount of steps and they score into a football type goal.
The pupils taking part where all new to this sport, but quickly picked up the rules of the game and were able to improve thier skills throughout.
The Church Lane team played really well, winning two of their games and drawing one.
Y5/6 Football tournament
On Friday 28th September, the Church Lane Football team travelled to Our Lady to play in a qualifer Football tournament. The opponents were Helpringham, Our Lady and St Gilberts. Each team was to play each other once in a 12 minute game, consisting of two halves.
The first match was against Helpringham, the Church Lane team got stuck in staright away, with Connor C scoring early on. This confidence allowed the team to florish, with Connor C scoring again before half time. The second half was much closer, with Helpringham working hard to score again, however Church Lane defended well and it finished 2-0.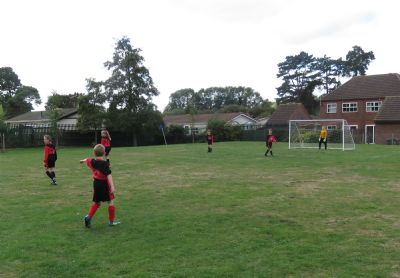 Our Lady were up next and the teams confidence was still high from the last game. Church Lane scored early on, with another goal from Connor C. This domination continued with Connor C scoring again before half time. In the second half, Church Lane continued to play well as a team and it was Thomas this time who got onto the score sheet. This was quickly followed by another goal from Thomas, a third and hattrick from Connor C and the final goal of the game came from Connor M. Final score 6-0.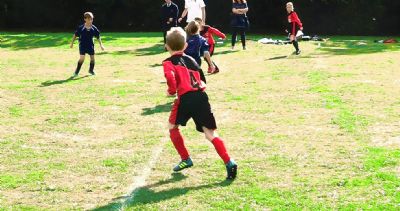 The final match of the day was against St Gilberts. Thomas had continued his good form from the last game, scoring a cracking volley into the top left corner. But St Gilberts fought back, despite the excellent defending from Church Lane, a one on one moment with the keeper enabled them to equalise. Final score 1-1.
This is the first time the new team have played together, they showed excellent teamwork, communication and leadership. This fantastic result has enabled them to qulaify for the finals, to be played
Boccia
On Friday 28th September, three children from Year 4 took part in a Boccia event. Boccia is a precision ball sport, similar to bocce, and related to bowls and pétanque. The name "boccia" is derived from the Latin word for "boss" – bottia. The sport is usually contested by athletes with severe physical disabilities.
This was a fantastic opportunity for some of our children to try a different sport and compete against other schools.
Y3/4 Girls Football Festival
On Friday 21st September, six girls from Years 3 and 4 went across to Sleaford Town FC, to take part in a Football festival, specifically aimed at girls.
The girls took part in a number of different skills sessions, developing passing, dribbling and shooting. They then had the opportunity to put these skills into a game situation, facing opposition from other schools.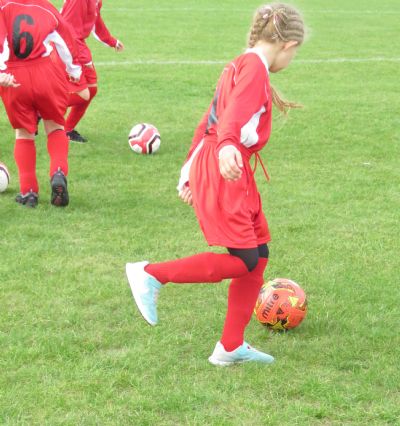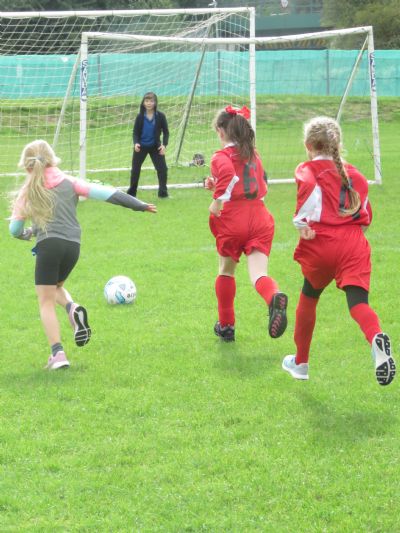 The girls throughly enjoyed themselves and hopefully they have been inspired to play more football!
Dodgeball
Six pupils from Year 1, took part in a dodgeball festival on Friday 21st September. We were lucky enough to host pupils from other local schools.
The children developed thier dodging and throwing skills, and enjoyed some thrilling games with excellent opposition.
Fencing Experience
This week was the first sporting event for the academic year, three children in Year 3 took part in a Fencing experience at Kirkby la Thorpe Primary School.
The session was run by a local club, aiming to inspire children to try something new. The children learnt some of the basic fencing skills and even had a go at using them in a mini-match.