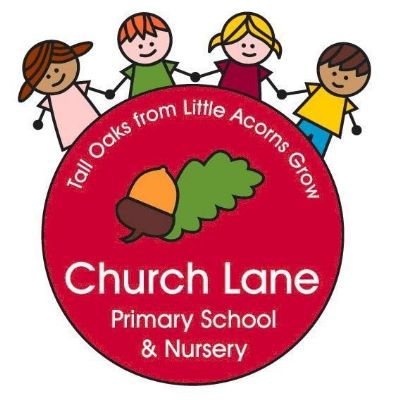 Mission Statement
Motto: Be kind, work hard, achieve greatness
Our shared vision is what makes Church Lane Primary School such a unique place. It drives what we do and ensures we remain focused on what matters to us as a school. Our mission is to support children with developing the key skills in order to be GREAT and hopefully go on to change the world. We have high expectations of all our children regardless of background and we embrace the diversity that we have within our school. In fact, our curriculum aims to explain the gaps we have within society with regards to wealth, knowledge, race, and gender to name a few and give children the skills to smash the glass ceiling.
The high expectations we hold can be seen in many aspects of school life including: our curriculum teaching, our life skills curriculum and through the various policies we follow within school. One such, is our behaviour policy which focuses on children being resilient, hard workers and disciplined. These 3 characteristics are generally the common principles of any individual who has been successful within their field. Our belief is, that if children leave our school having gained these attributes, then they will be secondary school ready and ready for everything life throws at them.
At the heart of our school is our love for the children. We show this in a variety of ways and lies at the heart of our behaviour policy where we treat the children with dignity by holding them to high expectations and expect children to follow school rules as they are expected to follow the rules of society. In addition to this, we spend lots of time focusing on positive affirmations and growth mindset with the intention of building confidence and resilience within children. This accompanied with our 'time to appreciate' support the children to become all round model citizens who are humble.
By successfully achieving the above, our children will also be honest, courageous, respectful, kind, and happy and therefore have everything they require in their pursuit of greatness.
About us
Church Lane Primary School and Nursery is a local authority communtiy primary school. The age range is 3-11. It is a PFI school meaning the school building is owned by a third party. The Headteacher is the nominated persons in charge. The School is open 8-6, 38 weeks a year and also has a breakfast club and an after school club called Nutcrackers. The School is a one form entry school and is growing rapidly with all Key Stage 1 classes being over subscribed.
Previously the school was on the same site but was an infant school. This was knocked down to make way for a new building. The new all through primary school was built and opened in 2002. It was one of seven privately funded initiative schools opened in the county.
Our school motto 'Tall oaks from little acorns grow' reflects the firm foundations we believe we give the children at Church Lane.
At Church Lane Primary School and Nursery, we believe that every child is our future. It is the aim of the school, through it's curriculum and teaching to nurture and care for each individual to enable them to grow, flourish and realise their potential.