Football tournament
On Friday 3rd December, 8 children from across KS2 took part in the larget schools Football tournament. Church Lane were in a group with teams from Leasingham, Winchelsea and St Botolph's. Each team played each of the other teams once. Our results were as follows:
Church Lane 0 v 2 Leasingham
Church Lane 0 v 0 Winchelsea
Church Lane 0 v 3 St Botolph's
The children all played really well in all of their matches, not only developing their match play but displaying excellent values. Well done to all who played.
Football v Winchelsea
On Thursday 25th November the Church Lane football team took part in their first league match since the pandemic hit!
Winchelsea were the oppostion, who were just as excited as us to finally play in a match!
The match started well for Church Lane, with some great attacking play and a few shots! But it was our youngest player who was able to break through and score passed a lot of Winchelsea legs!
This was a great confidence boost for Church Lane, who seemed to settle into the game well after this. However, moments later Winchelsea were awarded a free kick, just outside the penalty area. With a fantastic strike, Winchelsea were able to place the ball in the top right of the goal, out of reach of the Church Lane keeper. 1-1 at half time.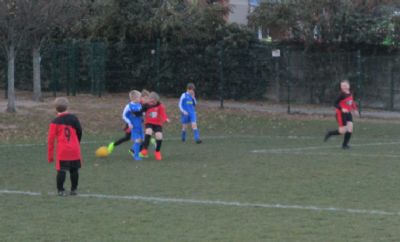 The second half saw Winchelsea start strongly! They had a number of shots and forced the Church Lane defence and keeper to make a lot of saves. Eventually, the inevitable happened and Winchelsea took the lead! This however did not dampen the Church Lane spirits, who kept hier heads up and battled on. Some more excellent attacking football saw Church Lane win a penatly...which was missed! Soon after this we were able to even the scores out, with another fanatastic goal! 2-2.
With only a few minutes left to play, it was anyone's game! Both teams showed excellent determination, but is Winchelsea who took the goal in the last few moments of the game!
Well done to all who played. The next Football game will be in the tournament on Friday 3rd December.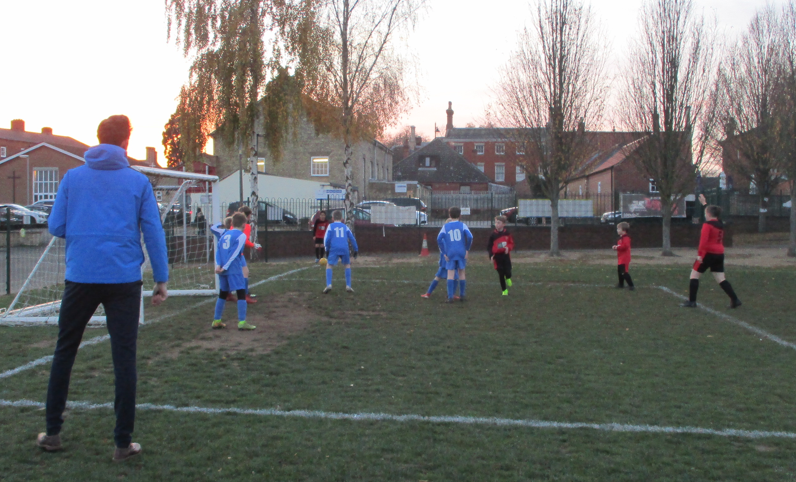 KS1 Multi-Sports
On Friday 12th November, six children from Year 2 travelled to Chestnut Street Primary School to take part in a multi-sports event. The children tried a variety of different games, designed to keep them active. They played with pupils from Chestnut Street and will take these game ideas back to the playground!
Robin Windsor Dance class
On Wednesday 20th October, we had Robin Windsor, former Strictly Come Dancing Profesional, deliver dance lessons to the whole school.
Each class took part in a 45 minute dance lesson. Nursery, Reception and Year 1 learnt a Disco routine. Year 2, 3 and 4 tried out Salsa, whilst Year 5 and 6 had a go at the Charleston!
The children learnt the routine and then performed for Robin. In Strictly style, the children were then selcted to take part in the final, where the rest of the class chose their Strictly champion.
Have a look at our gallery page, to view some pictures from the day by clicking here
Kabaddi
On Friday 1st October, Church Lane hosted a Kabaddi event, run by Carre's Grammar School Outreach. Children from three different Primary Schools joined six children from Year 3, to play some competitive games.
The children thoroughly enjoyed trying a new sport and interactiing and competing against pupils from other schools.
Please visit the Gallery page for more pictures.

Active Maths
On Friday 24th September, four children from Year 1 went across to William Alvey School, to take part in an Active Maths event, run by Carre's Grammar School Outreach. The children thoroughly enjoyed taking part in some fun, active maths activities, which we are going to have a go at in school. Well done to the children who took part.