Y3 and 4 Tennis competition
KS1 - Change4Life Positive Movers
Netball v Caythorpe
On Monday 7th March, the Church Lane Netball team travelled to Caythorpe Primary School to play their first Netball League match of the year.
Seven players were selected, with five on the court at one time. The children then rotated positions after each quarter.
Church Lane got off to a good start, with some excellent passing and were able to score early on. This continued throughout the quarter with Church Lane ending it with a 2-1 advantage.

In the second quarter, Church Lane really started to play really well; intercepting passes, attacking and not missing a shot! This enabled them to extend their lead to 5-1.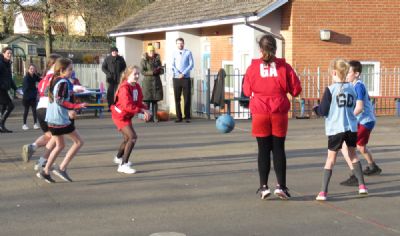 In the third quarter, Caythorpe played really well and made things difficult for Church Lane. Caythorpe were able to score 3 goals, to Church Lanes 1. A close quarter, closing the gap to 6-3.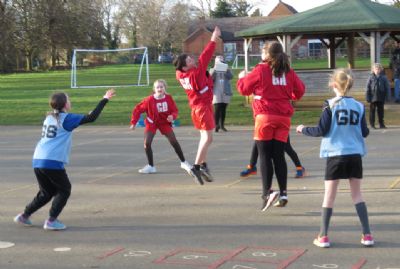 In the final quarter, both teams worked well and were making it difficult for the other to maintain possession. Caythorpe were able to score another goal, whilst Church Lane were unsucessful. Final score Church Lane 6 - 4 Caythorpe.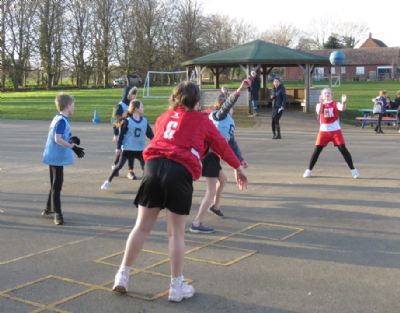 Well done to all who played.
Football v Our Lady
On Thursday 3rd March, the Church Lane Football team travelled the short distance to Our Lady Primary School. After twp loses in recent matches, the children were keen to get a win under thier belts. They have been working hard in training, developing the skills needed to suceed in a match.
The game got off to a poor start for Church Lane, after some good attacking play from Our Lady, they were down 2-0. However, Church Lane showed grit and determination and after a slight slip up from the goalkeep, Maddie was able to net Church Lane's first goal of the match! 2-1.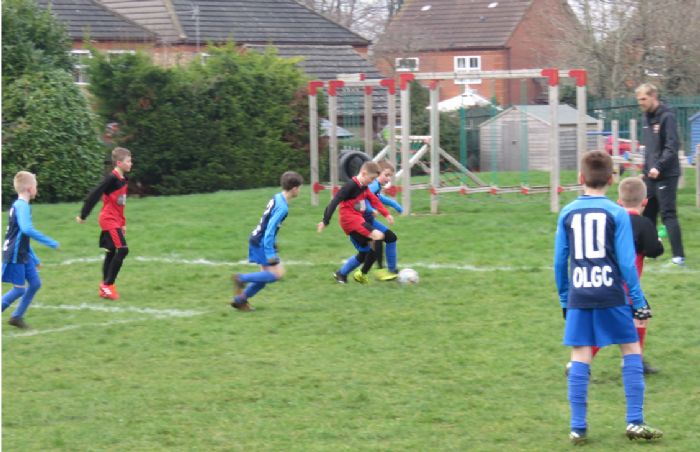 This good form continued and with some excellent passing from the Church Lane team, Frankie was able to score the equaliser! 2-2.
The game was very close indeed, with Our Lady not giving up easily, they were able to take the score to 3-2! But literally seconds later, Max was able to give Church Lane the lead fir the first time in the match!
The play continued to go from end to end and it was Our Lady who scored next, taking the score to 4-3. However, straight after kick off, Frankie was able to score is second of the match! 4-4.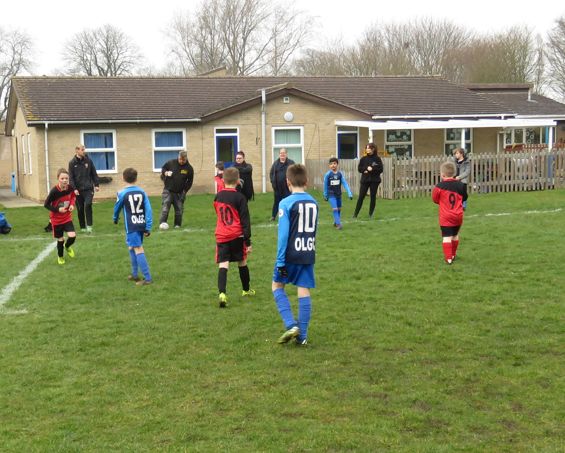 The game was drawing to a close and Church Lane were so determined to get thier first win! Some more fantastic passing enabled Max to get his second goal of the game, with only a few seconds left to play, taking the score to 4-5 and giving Church Lane the win!
Well done to all who played, a very close match!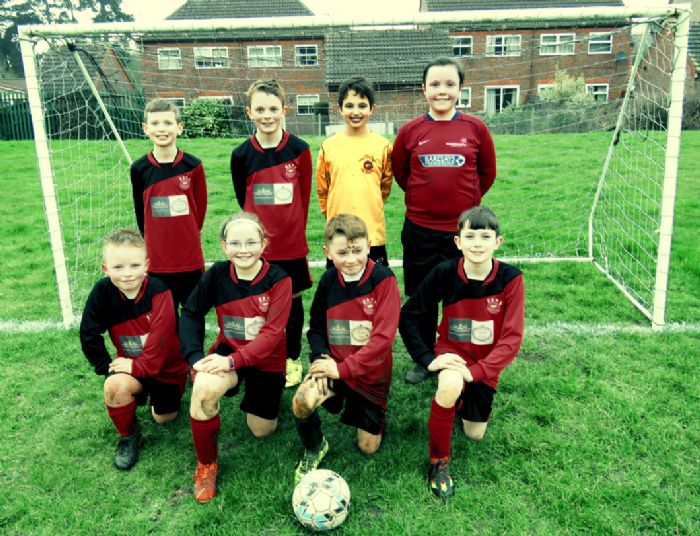 Multi-Sports Festival
On Friday 25th February, four children from Year 3 travelled to MAC Leisure to take part in a Multi-Sports Festival. They played a number of new sports, with guidance from Carre's Outreach staff. These included; New Age Curling, Boccia and Table Top Cricket.
The children had a great time trying out new sports, some of which we will play at school!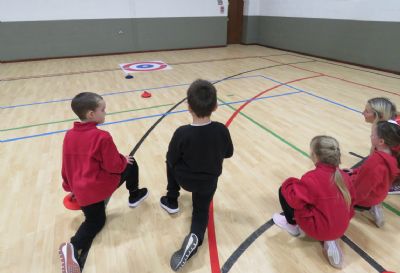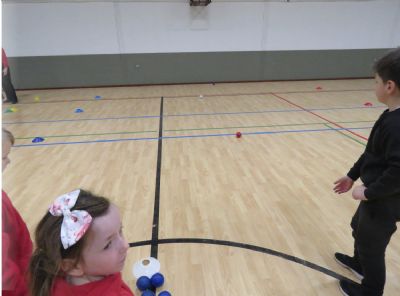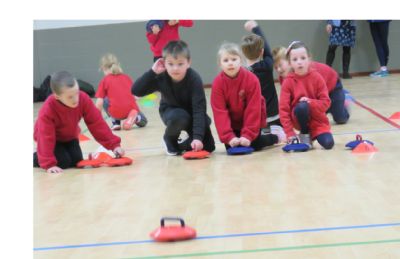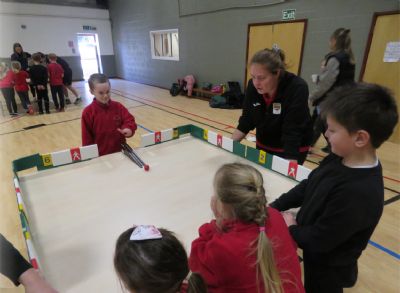 Football v Caythorpe
On Thursday 24th February, the school Football team played in league match against Caythorpe Primary School. The match was played at Church Lane, with a good number of spectators, which was great to see!
Caythorpe played some excellent football early on and made Church Lane work hard! The Church Lane goalkeeper made some excellent saves, but despite the efforts, Caythorpe were able to score by three by half time.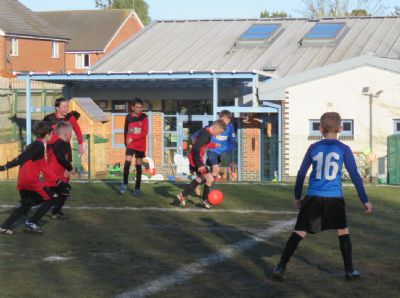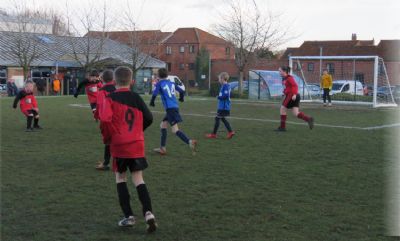 In the second half, Church Lane showed excellent self-belief and were having more chances on goal. This determination saw a fantastic Church Lane goal...and celebration!
Church Lane continued to work hard and displayed improvements as the game went on. Caythorpe went on to score another goal before the end of the game, making the final score 1-4.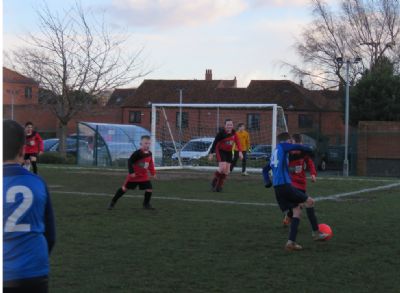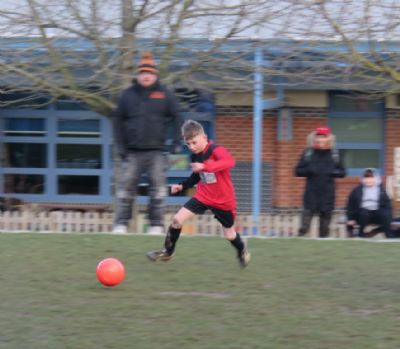 Well done to the players from both teams played and thank you to everyone who came to support!
Volleyball
On Friday 4th February, four children from Year 5 and 6 took part in a Volleyball event, run by Carre's Oureach. Church Lane hosted the event, with pupils from William Alvey, Morton and Helpringham Primary Schools joining us. The pupils worked in teams learning and developing Volleyball skills and played some games.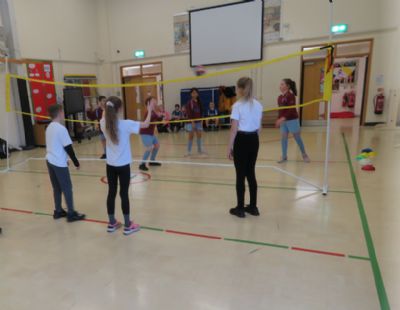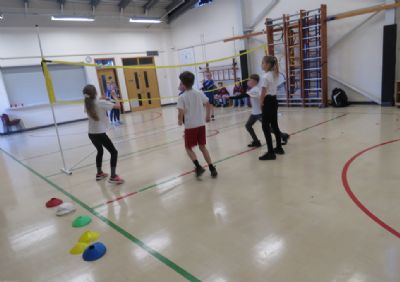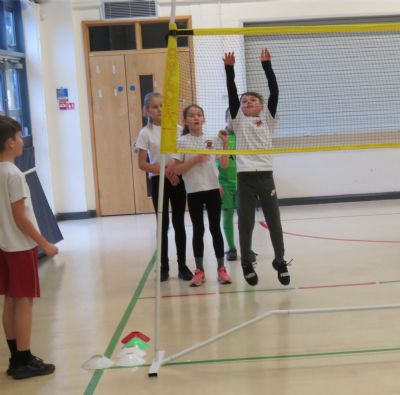 Change 4 Life Creative
On Friday 21st January, four children from Year 3 and 4, went to MAC Leisure in Noction, to take part in a Change 4 Creative event with Carre's Outreach. The pupils tried out some new activities and had lots of fun, they are even going to play some at lunch time!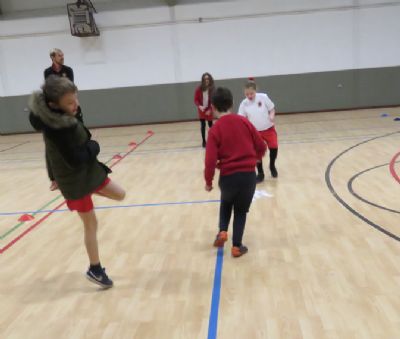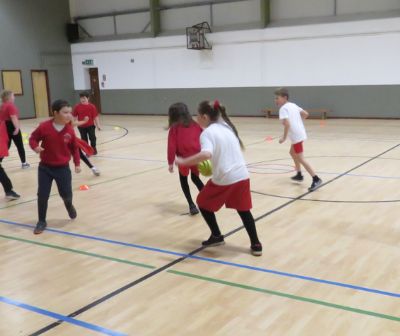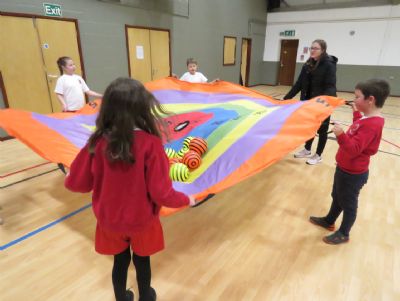 KS1 Dodgeball
On Friday 14th January, 16 children from Year 1 and 2, took part in a Dodgeball event. Mr Strange, from Carre's Grammar School Outreach team, came to Church Lane and organised for the children to play in a mini Dodgeball tournament. The children had a great time, developing their skills and competing against one another.