Hockey qualifiers
On Friday 6th March, four children from Years 5 and 6, went across to Leasingham to take part in a Hockey tournament. Children from across Sleaford took part in a number of different tournaments at different venues. The winner of each will qualify for the finals. Church Lane were against teams from Leasingham, St Botolph's, Winchelsea and Kirkby La Thorpe.
The Church Lane team won two games and lost two, meaning they finished in third place, missing out on qualifying this time. Well done to the four children who took part.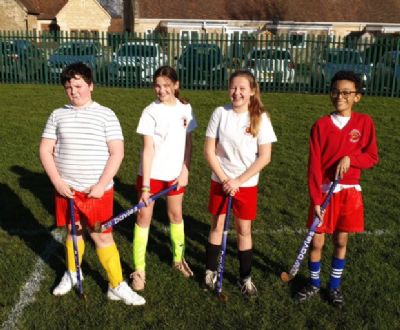 Change4Life Creative
On Friday 6th March, four children from Years 3 and 4, travelled to Nocton, to take part in a Change4Life festival. They took part in a series of fun, creative activities designed to inspire them to be more active outside of school. The four children who took part thoroughly enjoyed themselves.
Football v Caythorpe
On Thursday 5th March, the Church Lane Football team travelled to Caythorpe to take part in a league match. The weather was wet and cold, but both teams braved the elements.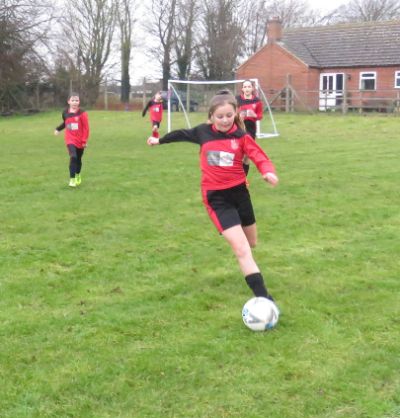 The game was close to begin with, with boths teams passing the ball well. However, it was Caythorpe who broke the deadlock scoring first. Church Lane did not sit back, they battled hard and managed to equalise. 1-1.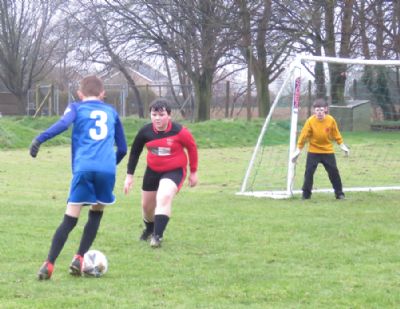 The second half saw Caythorpe dominate, they were passing the ball brilliantly. This lead to two more quick goals. Final score 3-1.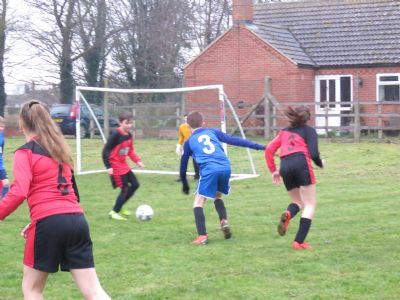 Church Lane have another game coming up soon, against Heckington.
Basketball
On Friday 28th February, four children from Year 4 and 5, attended a Basketball festival at Carre's Grammar School.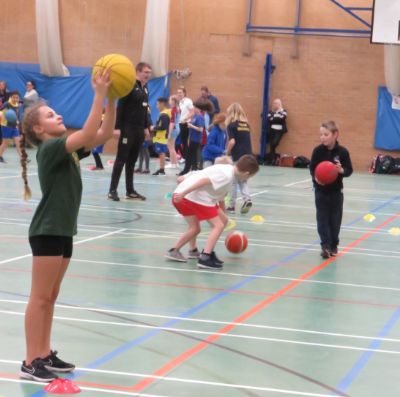 The children pratciced their skills and then played a series of games against different schools.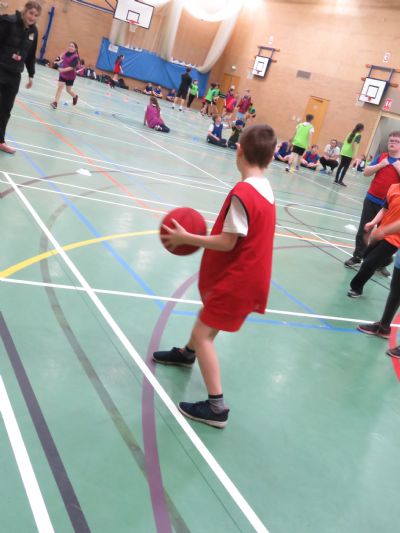 Hopefully this experience has inspired them to take up Basketball outside of school.
Goalball
On Friday 7th February, three children from Year 5 took part in a Goalball competition at Church Lane.
Pupils from Kirkby la Thorpe, Cranwell, Our Lady, Leasingham were the opponents.
Goalball is a team sport designed specifically for athletes with a vision impairment. Participants compete in teams of three, and try to throw a ball that has bells in it into the opponents' goal. The ball is thrown by hand and never kicked. To ensure all players are equal, everyone wears a blind fold.
Church Lane played extremely well, developing a number of skills. THey also had the opportunity to play alongside the pupils from the other schools, bu mixing teams. THis enabled the pupils to develop thier socail skills as well.
Well done to all who played!
Netball v Navenby
On Thursday 6th February, the Church Lane Netball team travelled to Navenby, to take part in their second league match of the year.
Church Lane started strongly, taking control of the game. After the first quarter they were winning 2-0.
The second quarter again saw Church Lane dominate, scoring another three goals, taking the score to 5-0 at half time.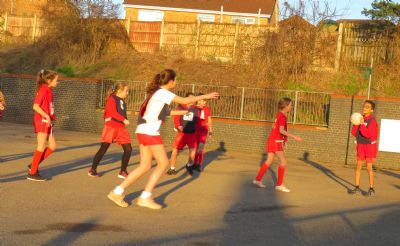 Navenby showed excellent determination in the third quarter, forcing the Church Lane defence to work hard. However, Church Lanes excellent passing and teamwork, enabled them to score another two goals, taking the lead to 7-0 with one quarter left to play.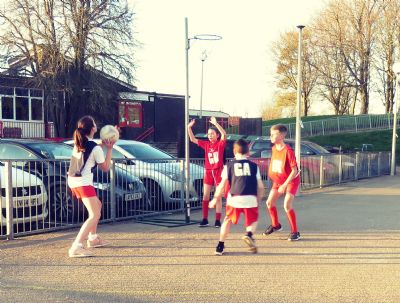 In the final quarter, Navenby continued to work hard and had a few chances on goal. Church Lane scored two more goals, and Navenby got their first of the game. Taking the final score to 9-1.
Well done to all who played.
Sportshall Athletics
On Friday 31st January, twelve children from Year 5 and 6 travelled across to Carre's Grammar School to take part in the annual Sportshall Athletics competition. As always the competition is extremely popular, with schools taking part from all over the Sleaford area. Because of this, the small school competition, was split into two events. Church Lane were competing against schools from Billingborough, Digby, Kirkby La Thorpe, Heckington, Osbournby, Helpringham and Winthorpe on the day, but the final scores would be compared to the earlier event to find the overall winner.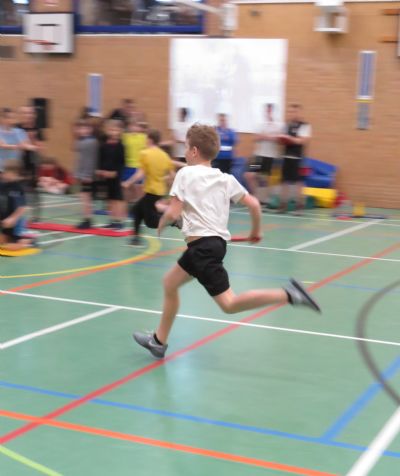 All children who took part all had to compete in two track events and two field events. These included; obstacle relay, 1+1 relay, 2+2 relay and a 4x1 relay, as well as; javelin, speed bounce, chest push, standing long jump, standing triple jump and vertial jump.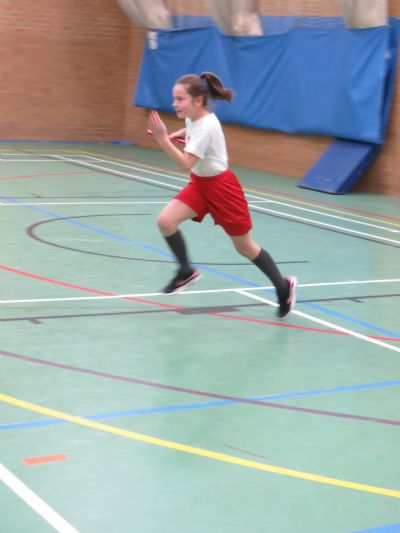 All of the Church Lane pupils performed to a high standard, pushing themselves to go faster, higher and further! Well done to all who took part.
After both events had taken place and the scores collated, Church Lane finished in 2nd position, behind Leasingham (who were in the other heat) this meant that Church Lane won their heat!
Well done to all who took part, a fantastic result!
Water Polo
On Friday 24th January, four children from Year 5 and 6, travelled to Nocton to take part in a Water Polo competition.
Schools from across Sleaford had been taking part in mini tournaments throughout the day and Church Lane were in a group with Winchelsea, Winthorpe and Conningsby.
Change4Life Combat
On Friday 24th January, four children from Year 3 and 4 travelled to Nocton to tale part in a Change4Life Combat event. The children were able to try out a variety of different combat sports, in order to inspire them to be more active and hopefully start a new sport.
Rowing
On Thursday 23rd January, four children from Year 3 and 4 went across to Carre's Grammar Schools Gym, to take part in a Rowing competition. The children used Rowing machines and competed individually and as a team to take part in a series of different timed races.
Children from across the Sleaford area have been competing against each other, we will know the full results next week.