Week Commencing 9th July 2018
This week we have been incorporating all our reading and writing with our DT project. Our DT project this term is to make a Faberge egg. First we had to learn about how the Faberge eggs were invented and their significance. Whilst doing this, we discovered that one was found in an antique shop here in England- it was worth £33million! There are still 7 missing- get hunting!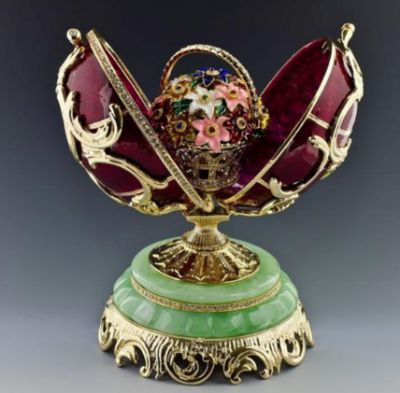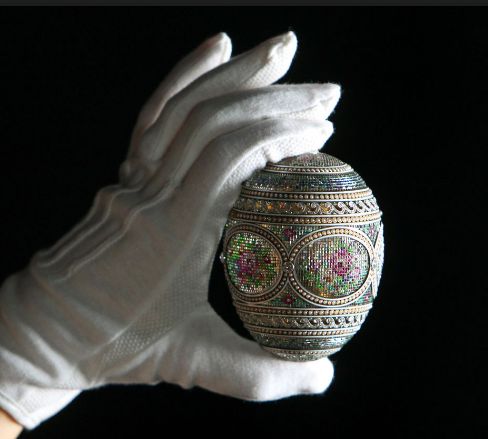 After looking at the history of the Faberge eggs, we then looked at what the Faberge eggs were made of and why and then used all this new knowledge to design our own. When we did this, we were then able to paint our eggs with our chosen colour for the base coat. We had to leave these to dry so we shall be finishing them off next week.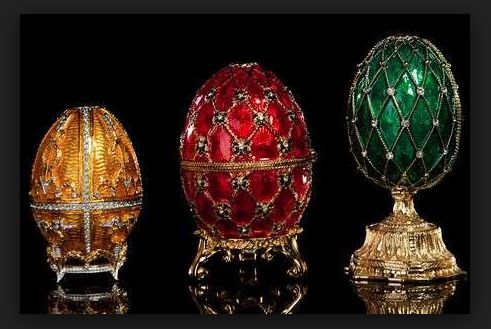 Jigsaw:
On Friday, we had a Jigsaw day. One of the sessions looked at how our needs change as we get older and how we become more independent. We created an object timeline: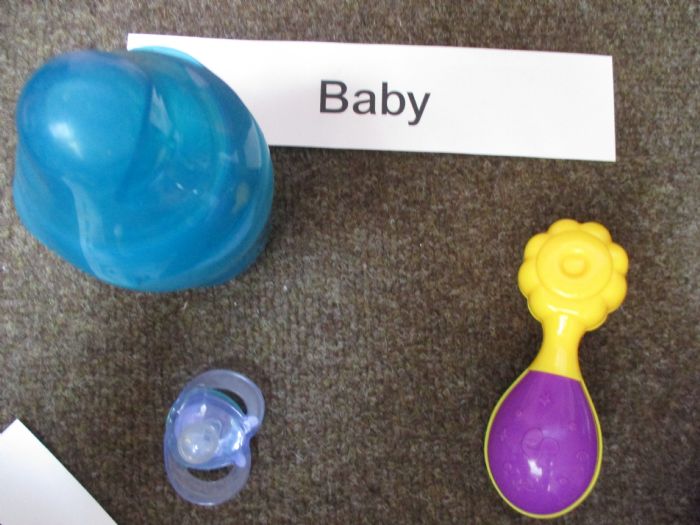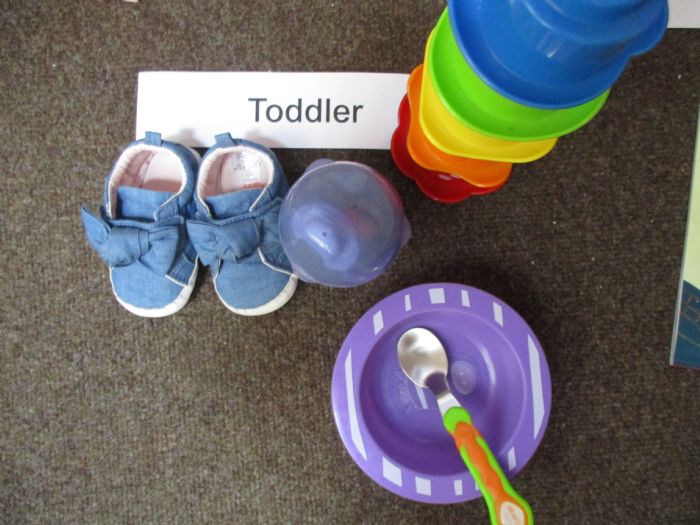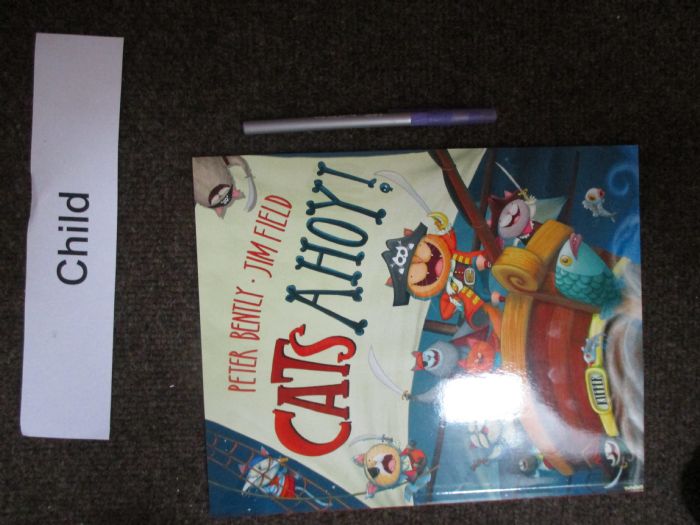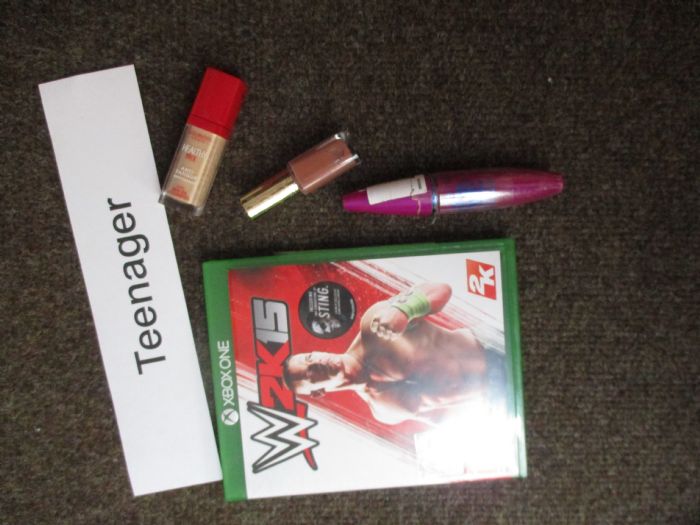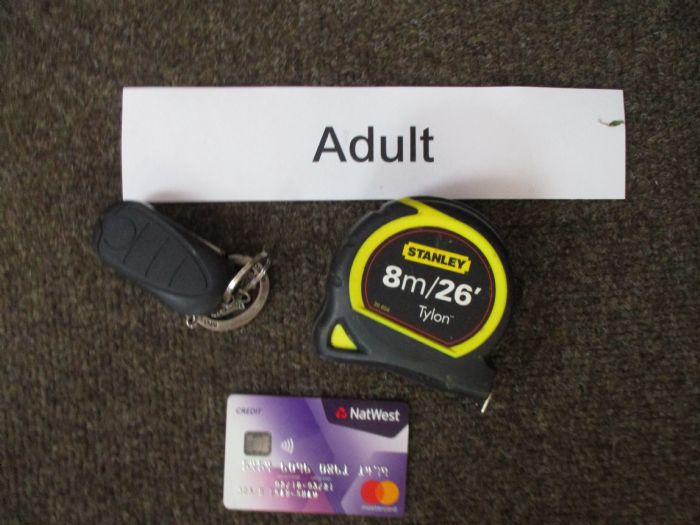 I apologise that some of the teachers are sidewards- I am yet to learn how to rotate them on the website- watch this space!
After this, we then discussed the scientifically correct names of body parts and discussed how to keep safe and what to do if we ever felt uncomfortable.
Next week: Please remember that our class trip is on the 16th. Keep an eye on the weather and ensure your child comes equipped. Pack lunch shall be provided.
In the meantime, enjoy your weekend :-)
Week Commencing 2nd July 2018
This week it was Art week at Church Lane Primary so year 2 fully immersed themselves into this week's challenge of sketching animals.
We couldn't jump straight into the drawing; we knew in year 2 that there was a process to follow.
First we looked at different artists perspectives on 6 different animals all from our class's sweepstake teams: England, Brazil, Columbia and Japan. We had to evaluate what we liked/ disliked/ comment on the style of the sketching and the artists' techniques and state what we would change. From this, we then chose our favourite animal that we were going to focus on and sketch at the end of the week.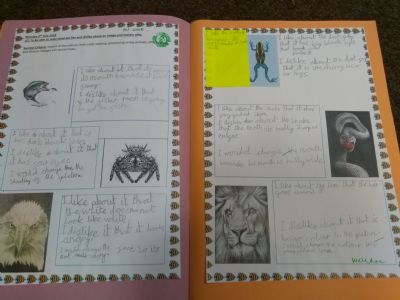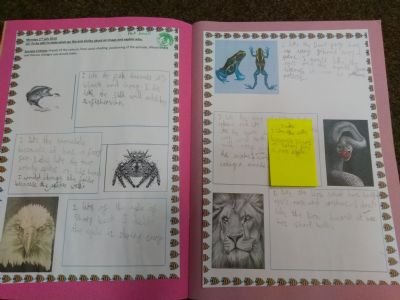 Next, we had to use our fantastic reading skills to find out the symbolic meaning behind our chosen animals. Year 2 was surprised by the meanings but it made the whole process a lot more exciting for us. We had lots of discussions how animals characteristics and symbolic meaning influences artists decisions when producing their masterpieces. Using the symbolic meanings of our favourite animals, we used a website called wordart.com to produce some fantastic wordart. We had to choose templates that we associated with that animal.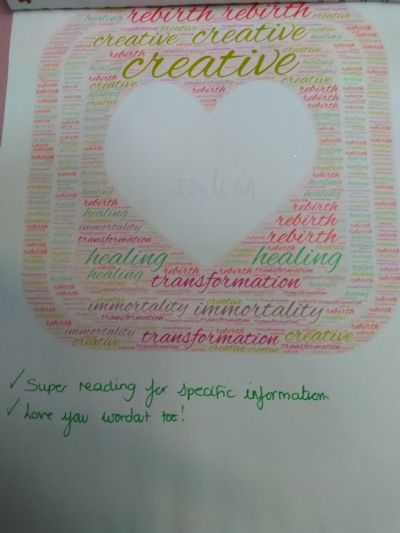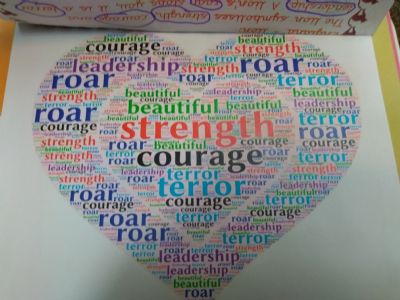 Have a go at creating your own using this website:
We then learnt how to sketch adding tone and shade to achieve the desire effects for our sketches. We practised these skills by sketching a range of animal prints. This took a lot of concentration, as we had to do it as a mirror image.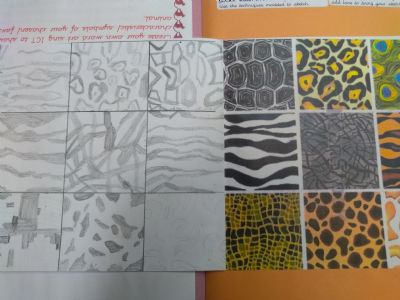 After this, and when we were all happy with our practises, we then sketched the other half of our chosen animals applying all the skills that we had learnt. Take a look at some of our masterpieces below: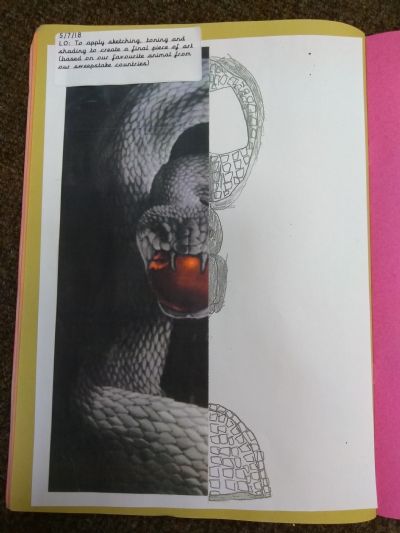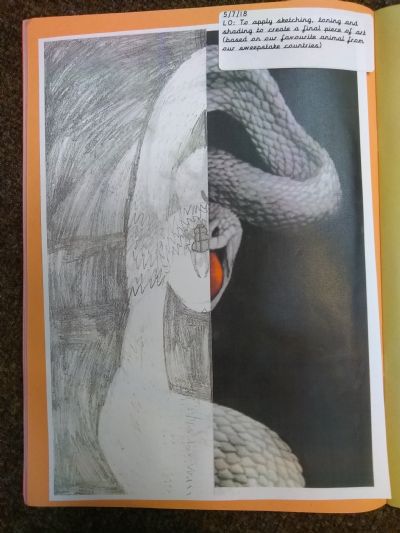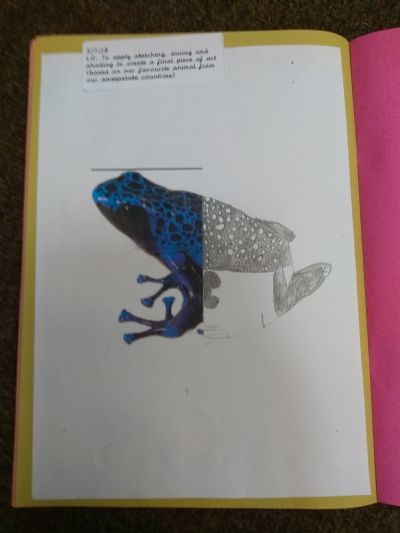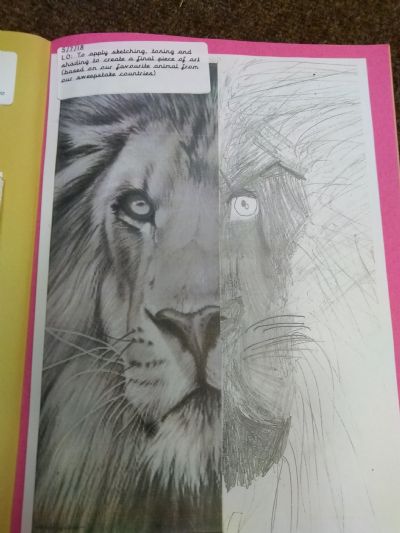 Amazing right!
In maths this week, we have been looking at comparing lengths, which saw us completing lots of hands on activity. Towards the end of the week we were using inequality signs (<>=) to compare different measurements.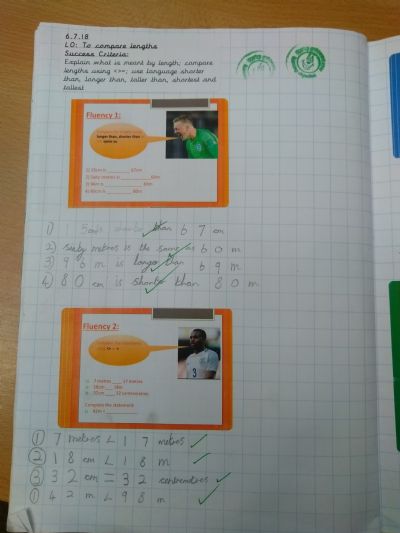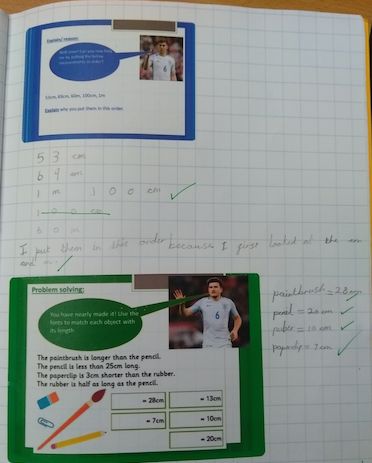 Also this week, year 2 took part in the KS1 sports day. Despite the weather being very hot, the children still had bundles of energy and showed endless amounts of sportsmanship. It turns out that year 2 have some of the future athletes- watch out Usain Bolt! Unfortunately, Mrs Glaves came last in the teachers run, but she has promised she will start practising for next year!
The weather next week looks like it will continue to be nice so please ensure that your child is equipped with water, sun-cream and a sun hat.
See you next week :-)
Week commencing 25th June
This week has been World Cup week! The children have been enjying learning about the different countries that are taking part in the World Cup, including some Geography, History and some other exciting lessons, they even made thier own World Cup rap! The learning has been focused on Russia, Egypt, Serbia, France and Switzerland.
The children have completed a timeline of Russian History as well as a map of some of the most famous cities, rivers, seas and lakes. They watched highlights of an ENgland game and wrote a match report! They also did some excellent writing, describing how they would feel if they won the World Cup!
One of the most exciting activities of the week was trying a Serbian tradition...shooting an apple out of a tree at a wedding! However, we used plastic cross bows and suction arrows aimed at a picture of an apple!!
Ask your child if they can name these countries flags!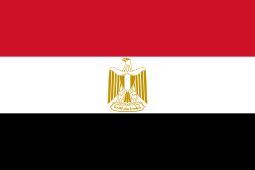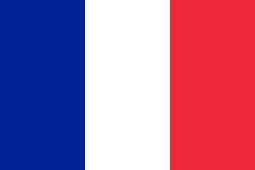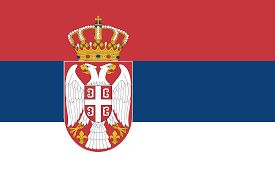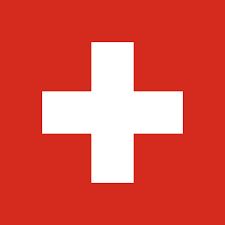 Week commencing 11th June
Maths:
In Maths this week, we have continued to tackle our topic on money. We have looked at why we need to learn it and where in real life would we use it. We all decided that money, was in fact, very important as we need to buy food, pay our bills and visit places.
This week we have been focussing on making different totals. We explored making totals by using our different coins (some of us were making totals in many different ways) and then transferred these to using pictures of coins. Some of us were then ready to use a number line to find totals. However, lots of us are now applying our mental strategies to solve these- well done!
Next week, we shall be tackling: finding the difference, change and implementing these into two-stem problems.
English:
Reading:
In reading this week, we have been applying lots of our reading skills to answer a range of comprehension questions this week. In order to achieve this, we have read a non- fiction text on Russian Sports, watched ice hockey and figure skating video clips and completed research on Russia.
Here are the 2 videos that we have watched this week:
https://www.youtube.com/watch?v=zq0xdheKusQ&t=25s
https://www.youtube.com/watch?v=VeXm3InV3x8
Now have a go at completing the spider diagrams below- can you include your 5 senses? (See, hear, smell, taste, touch and feel)
Through all this reading, it has enabled produce a senses spider diagram on ice hockey and figure skating by empowering us to collate some fantastic vocabulary and phrases. All this combined will lead to our final big write next week on Russia.
Science:
In Science this week, we have been focussing on adult animals and their offspring. We have been matching the offspiring to their adults/ parents and looking at the simialrties and the difference between them. We learnt a lot in this weeks session:
http://www.bbc.co.uk/schools/digger/5_7entry/9.shtml
Jigsaw:
This week we are focussing on changes within ourselves. We got to watch a lovely film clip about how life (including animals and plants) are changing around us constantly. In linking with change, we rapped about the Honey Bee life cycle and found the Snakelet to Snake book fascinating too. We understood why change was needed.
https://www.youtube.com/watch?v=XZQmE0B7gFQ (Honey Bee Rap)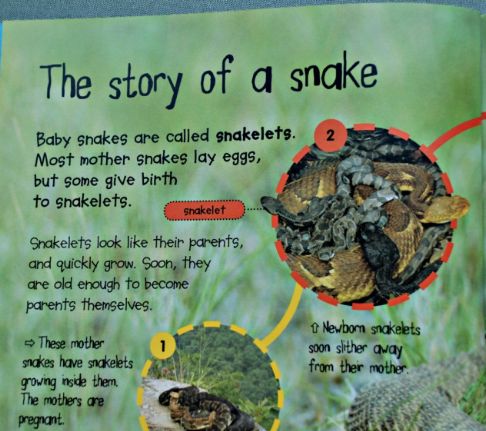 Enjoy your weekend! I am off back home to Cheshire to have some much quality time with my family at the folk and boat festival (this is not as cheesy as it sounds). What have you got planned?
See you next week :-)
Week commencing 4th June
Have we had half term? I must have blinked and missed it.
On our return to school, we welcomed Mrs Glaves to our year 2 team. Mrs Glaves shall be working Monday, Tuesday and Wednesday with myself now working Wednesday, Thursday and Friday. She is a great addition to our team, so please come and introduce yourself to her at the end of the school day. :-)
Year 2 have started the term unsettled, but I know after a reminder of class/ school rules and expectations we shall be 'on fire' next week!
This week we have started our topic on The World Cup and kicked it off by learning all about the host country Russia.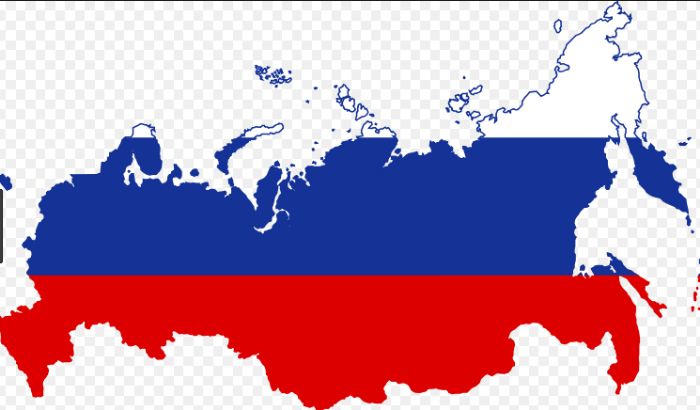 Reading and Writing:
In their reading sessions, the children have been reading a range of non-fiction texts to find lots of geographical facts about Russia. They have been using a range of reading skills to answer tricky comprehension questions.
Their reading this week has interlinked with their writing sessions, which has resulted in year 2 learning lots and lots of facts making writing a lot easier- we have even learnt a little bit of Russian and incoprated it into our writing! Not only has our reading influenced our reading, but we have been watching lots of clips and inferring what it would be like to visit Russia.
Using these clips and the reading materials, we produced fantastic postcards on our visit to Russia. Lots of children were exposed to new vocabulary and incoprated it into their writing effectively:
captivating
picturesque
unique
vibrant
I will share some of the children's work next Friday for this task- I really am impressed with their choice of vocabulary and use of pucntaution. I think you will be too!
Next week, we are going to repeat this task but focussing on sport in Russia with the end result being to write a postcard again- including all the features not just the content!
Maths:
We have now started our money strand using the White Rose Scheme: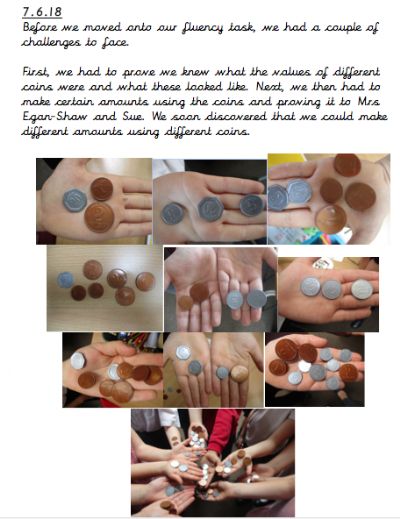 The children are doing really well as 'working' with money is a new concept to most of them in class. with lots of concrete and pictorial work, I know that we will get there!
Topic:
Our first Georgaphy session of this term, was for the children to find out facts about Russia using a RANGE of resources. They were not allowed to rely on Google or other search enginges. The children thoroughly enjoyed this task. It was a lovely end to the week.
Here have a go, let the year 2 team and class know when you've the answers: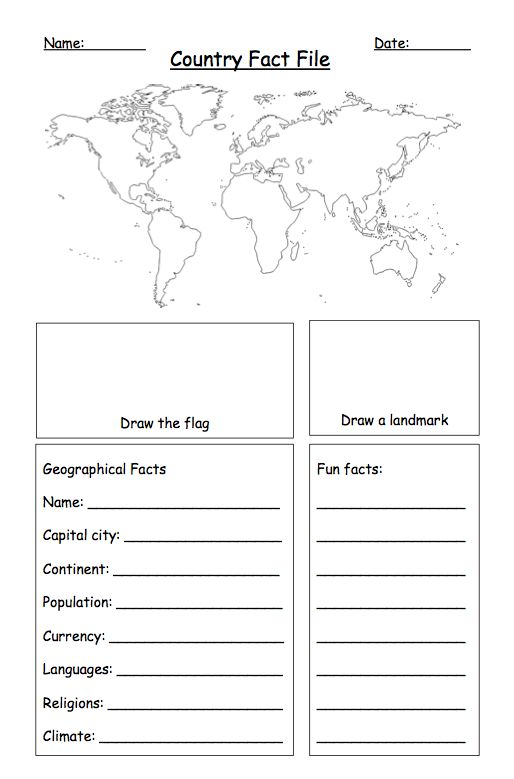 Week commencing 21st May
We have made it! The children sat their last test on Wednesday morning, which meant that we could enjoy a full afternoon at the park. The children went wild (in a good way) and enjoyed playing and running about with their friends. All staff enjoyed loved watching the children be children- nothing more magical than that! Some staff even joined in- there's an inner child in all of us.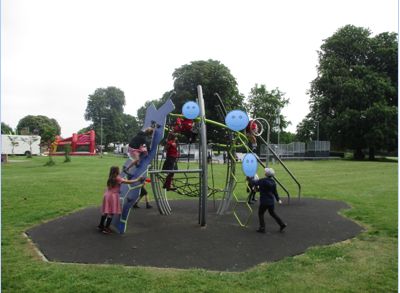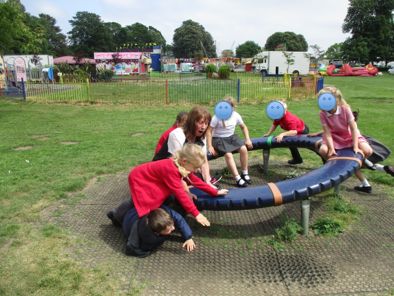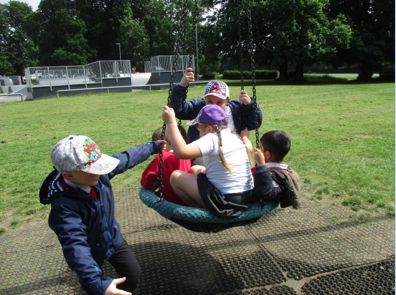 On Thursday, we had our History focus day where we had to learn lots about Queen Elizabeth I. We completed biographies, timelines, 3D portriats, performed a Tudor dance and tasted some famous food from thr Tudor times from the 'Low Table' and the 'High Table'. We ALL had a fantastic day!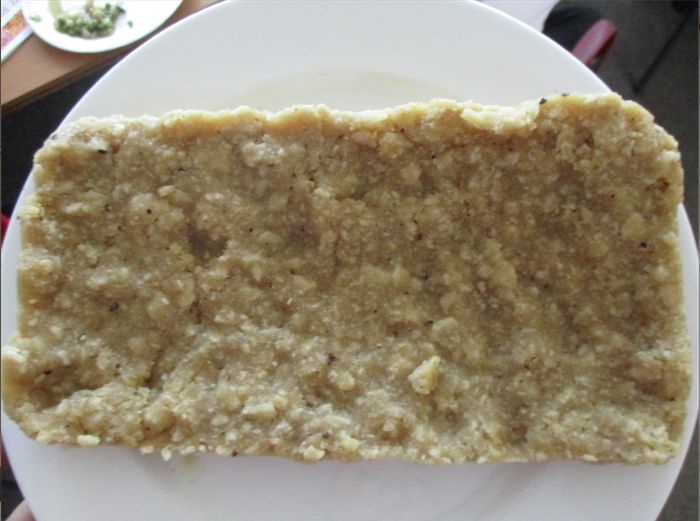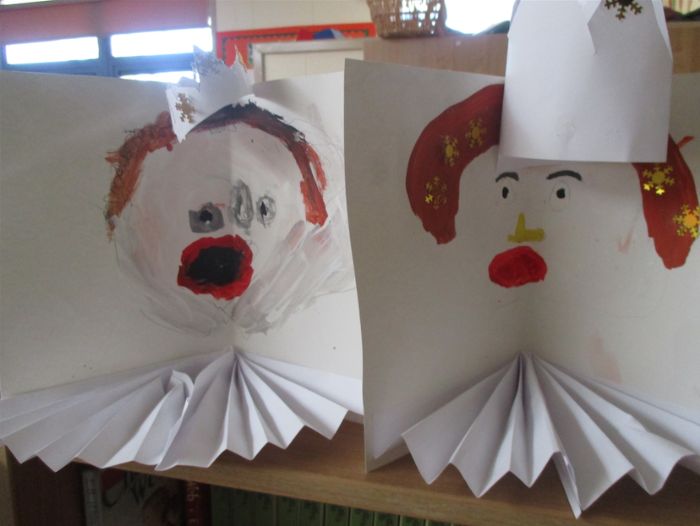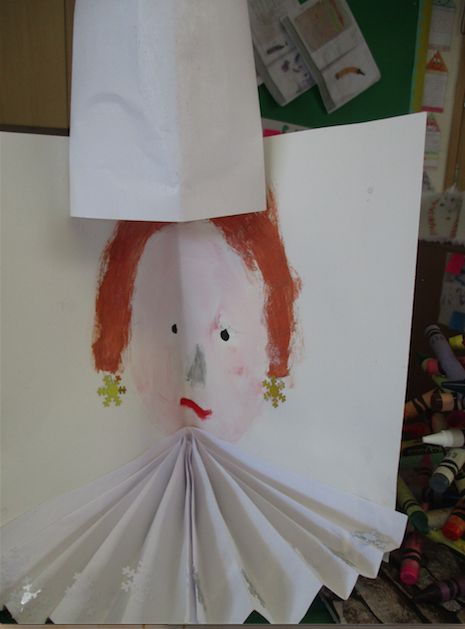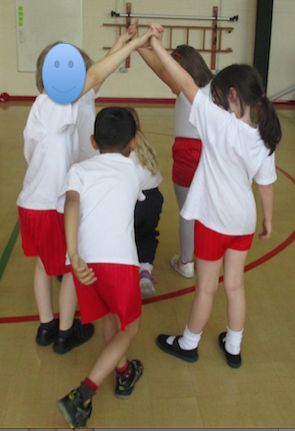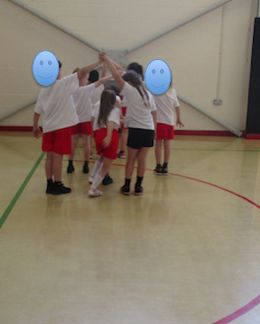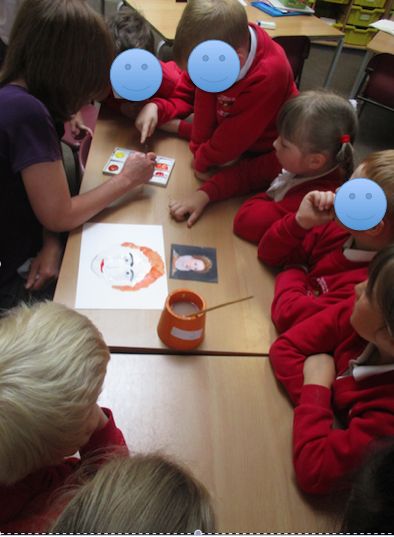 On Friday, we have a movie morning as a thank you to year 2 for being amazing and pushing themselves harder than they have ever done before even when they felt really tired. Not only this, but it gave them an opportunity to meet Mrs Glaves who will be joining the year 2 team after the half term.
We have decided that this term there will be no holiday homework. The only thing we do request is to make wonderful memories with your families, take time out and relax and go an play outside in all weathers.
Also, this week, in assembly, Mr Barratt has got the whole school excited for The World Cup by running a class sweepstake and a staff sweepstake. Our year 2 class pulled out: England, Brazil, Japan and Columbia. Due to the excitement, year 2 shall be embracing the event and our new topic will now be based around The World Cup and our sweepstake teams- I am SO EXCITED!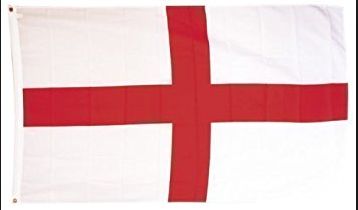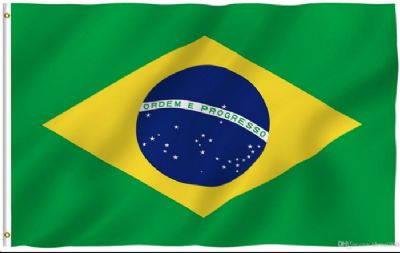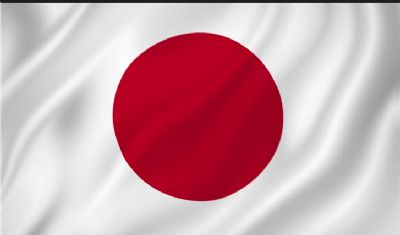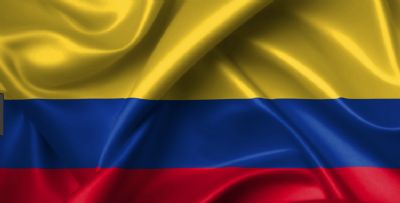 In our staff sweepstake, I pulled out Japan and Sue pulled out Portugal. I am not feeling so hopeful!
From the year 2 team, we hope you have a fantastic and safe half term and come back all refreshed ready to learn about The World Cup- we have some exciting lessons planned!
Week commencing 14th May
Well that is another test completed! This week year 2 have sat their Problem Solving test leaving only their SPAG (Spelling, Punctuation and Grammar) paper left to do. All children are continuing to work hard and are in need of a good rest!
Reading:
This week in reading we have been completing book reviews. The children could choose which book, that we have read this term, to write it on. I thoroughly enjoyed reading them- you should come and have a read of their reviews, it may be THE book that is missing off your bookcase. :-) Not only that, we extended this learning further by comparing the books that we have read this term, we looked at the similarities and differences between the themes, characters, problems, settings and solutions. The children then converted this into a Venn Diagram. There were some fantastic and insightful responses from the children!
Also this week, we have been making predictions on what the crayons (from the book: The Day the Crayons Quit) got up to when they quit. We had lots of discussions on this, some children thought that they went travelling, some thought that they were going to relax at home with the sofa watching Netflix and some thought that they would try to mend their friendhsip with Duncan. I wonder who is right? Next week, the children will be inferring where the crayons went when they quit using images only. I can't wait.
I wonder if the crayons will ever come home...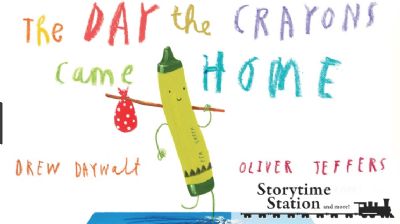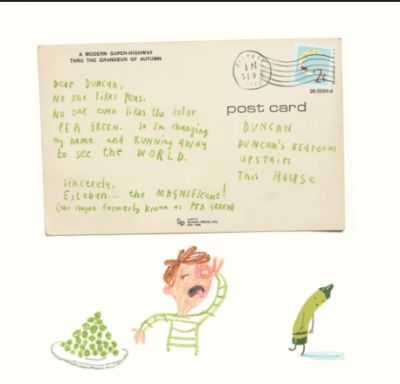 Writing:
The children's friendship recipes are now complete and ARE AMAZING. Despite the children really feeling 'it' towards the end of the week, they still managed to finalise a brilliant friendship recipe. Watch this space as I shall be adding them to our page next week...
Not only this, the children have produced a set of instructions in Science on how to grow a radish seed. I shall be trying a handful of their instructions at the weekend with my little girl. I shall let you know if they work- then I shall post them on here for you to try. :-)
Key dates and events:
Wednesday AM: SPAG test
Wednesday PM: Park
Thursday: History day (art, food tasting and postcard writing)
Friday: Movie morning to say thank you to the children for their hard work throughout the testing period.
Well the sun is shining, I hope you all have something wonderful planned. I shall be going for a walk down to the river to feed the ducks, make dens in the back garden, plant a range of flowers, have a picnic and of course basking (safely of course) in the sunshine. Hope you all have a wonderful weekend!
Week commencing 7th May
No rest for the wicked again this week in year 2! This week we have completed our arithmetic paper and once again I am really delighted with the work ethic that year 2 have been displaying. They never cease to amaze me!
Reading:
As you are aware, we have been reading The Day the Crayons Quit and we thought we would explore another one of Drew Daywalt's books: The Legend of Rock, Paper, Scissors. The children really enjoyed this book and loved all the battles that the objects endured. We then retold our favourite part of the story using drama and even had a game of rock, paper, scissors. I won no games- extra homework for that child! :-)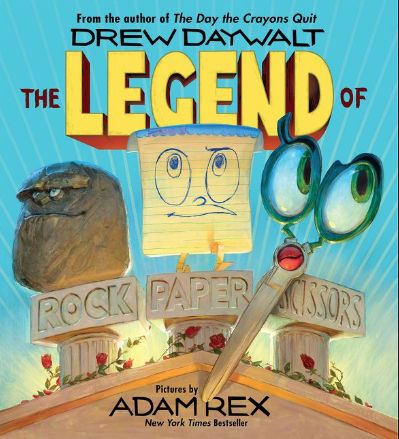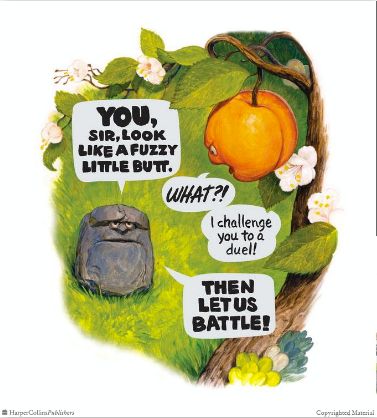 Writing and PSHE
We have linked our writing with our PSHE programme: Jigsaw which focuses on friendships and relationships (which continues to link with The Day the Crayons Quit). This week we have been concocting a friendship potion that will help us to be the perfect friend. First, we had to think about what makes a good friend and why that quality is important- we recorded this in our cauldron! Then we had to think of how important it was by ranking them from the most important to the least (but still) important- this helped to form our measures. All this combined, will help us to write our very own friendship recipe next week. Take a look at an example below: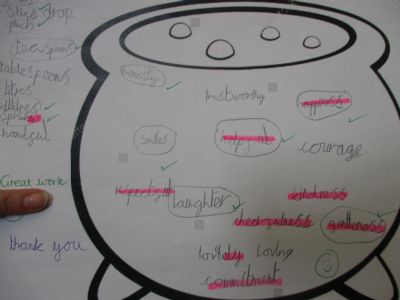 I was even more amazed as children were using a wide range of suffixes- one happy teacher right here! I cannot wait for the children's recipes to be complete.
Computing:
Last week the children completed the writing stage of their poems, and then became illustrators. They designed their own image that would best represent their poem. They had to think carefully about the font and the image, therefore; lots of manipulating took place to produce the desired effect. The children also demonstrated that they could save and retrieve their work. Well this week, we continued to practise this skill, take another look: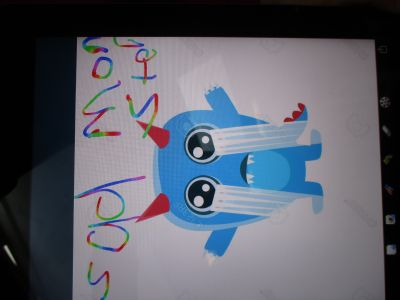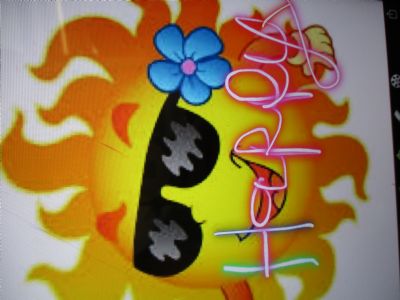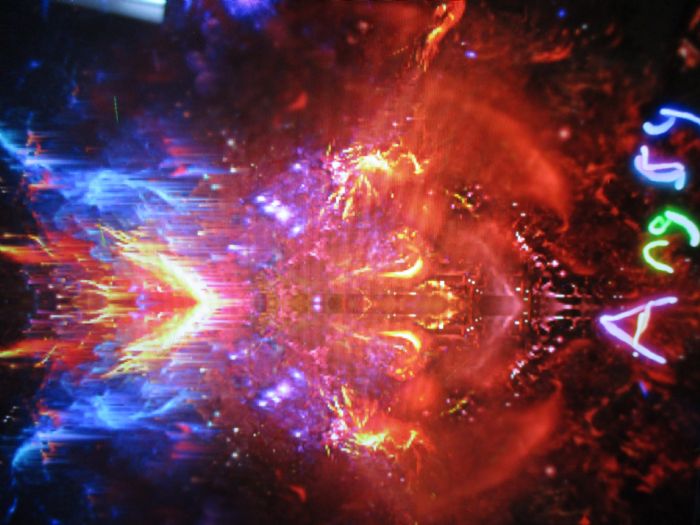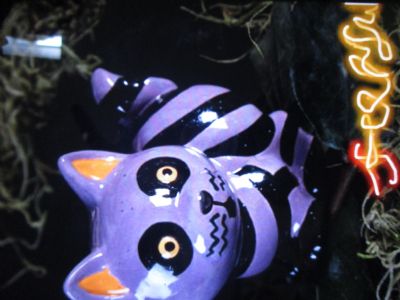 After a very busy yet productive week, I wish you all a lovely weekend and I shall see all of your smiling faces next week!
Week commencing the 30th April
This week has been a super busy week where year 2 have had the opportunity to really shine. This week saw them sit reading paper 1 and paper 2. EVERY single child gave 100% and I couldn't be prouder of them. Well done year 2!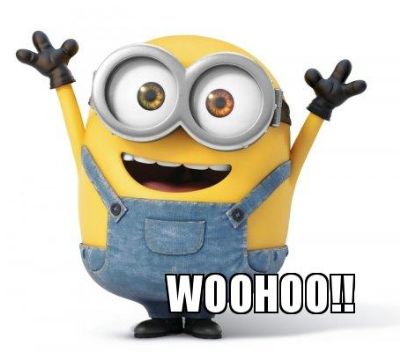 Despite being tired this week, year 2 went on to finalise their poems on their emotions linked with their senses and have now completed their final 'authoring' stage. There are some fantastic pieces- I cannot beleive the vocabulary that this class have included in their work; they really have made use of the resources around them. I have included a finalised poem below of each emotion (I am living life on the edge and have chosen these at random)
Irate.
What is irate?
The colour od irate is as red as a Scorpian Chilli.
Tasting like a hot pepper that burns your taste buds and tongue.
Being irate smells like toffee apples burning on a fire.
Irate looks like fire and flames dancing angrily around you whilst steam escapes from the top of your head.
It sounds like impatient horns beeping in busy traffic and loud rockets zooming into space.
Anger feels like a T-Rex roaring when it has lost control.
Irate.
Happy
Happy is a golden yellow.
It tastes like a delicious banana and a juicy honeydew melon.
It smells like prancing daffofils and sweet yellow candy.
Happiness grins like a Cheshire cat and dances like a ballerina.
It sounds like a cheeky, excitable monkey.
Happiness feels like you are on top of the world.
Happiness.
Fearful
Fearful is magenta.
It tastes like mouldy plums and sour grapes.
It smells like strong purple paint but sour like squashed grapes.
It looks like a scaredy cat that is standing all alone.
It sounds like a high-pitched scream.
Being fearful is as quiet as a mouse but it can also be crying... loudly.
Fearfullness.
Sad
What is sad?
Sad is blue like the deep ocean.
It tastes like a sobbing, sour jelly.
It looks like tears falling from sad, empty eyes.
It smells like a stinky blue cheese.
It sounds like a young baby crying loudly for its mum.
Sad feels heart-broken and your like your heart aches.
Sadness.
Have a go at writing your own- it is not as easy as it looks!
Computing:
After the children had completed the writing stage of their poems, they then became illustrators. They had to design their own image that would best represent their poem. They had to think carefully about the font and the image, therefore; lots of manipulating of these took place to produce the desired effect. The children also demonstrated that they could save and retrieve their work. Here are a couple examples: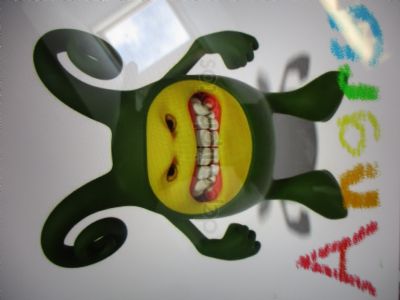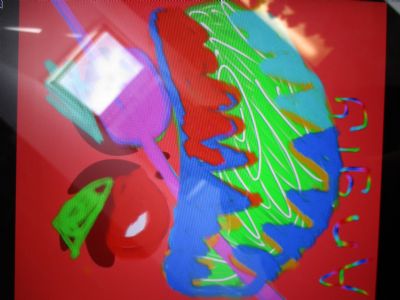 Next week:
Year 2 will be sitting their maths paper 1 and then taking part in a maths problem solving week. The children cannot wait- neither can Sue. :-) Once again, please ensure that your child comes to school every single day and come to school on time!
I spy that the sun is shining, which is a rarerity for a bank holiday, so I hope it continues and we can all take advantage of this summy weather. If the sun decides to stay, don't forget to be sun smart and ensure you all have sun tan lotion on and keep in the shade between 12-3pm. See you all Tuesday :-)
Week commencing the 23rd April
What have you done to the glorious weather? We need some sunshine!
This week we have been completing our assessments to see if we can apply all our skills in reading and maths. So far so good- keep it up year 2! :-)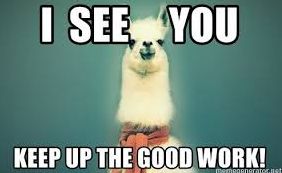 In writing, we have written our first poetry draft on our chosen emotion. I am not being biased when I say this, but they are FABULOUS!
We have explored a range of poetry and we discovered that not all poetry has to rhyme and that every line doesn't have to link or even make sense- we had great fun reading them- especially the poem about the boy who got his finger stuck up his nose! We were so inspired that we just couldn't wait to get started. When we wrote our first draft of poetry, we had to link it to the emotion linked with the crayon colour from the book: The Day the Crayons Quit. Also, we decided as a class that we didn't want it to rhyme, we wanted something different that enabled us to break some of the writing conventions... just like the real authors!
Here is an example of an unedited first draft:
Fearful
Fearful is a dark purple
Fear tastes like a sour grape and a bag of mouldy plums.
It smells like revolting paint and ghastly nail polish.
Fear is being timid as a mouse as they cry silently in fear.
It feels like a spine-chilling haunted house that has been left for years.
Fear looks like a puddle of sweat and clammy skin...
Fearful
I cannot wait to see the children's final draft after they have polished their work through using our editing stations.
Next week
Next week is going to be a little different for our year 2's as they will be sitting their year 2 tests which will go towards making the final teaching judgement at the end of the academic year. Please make sure that your child comes to school everyday and on time. If you have any questions or concerns please do not hestitate to 'pop' in and have a chat- my door is always open!
Enjoy your weekend and see you next week raring to go. :-)
Week commencing the 16th April
WELCOME BACK! Hope you've had a fabulous and relaxing 2 weeks off. I can see my sun dance didn't really work this half term- I shall try again next half term.
English:
This week we have been focussing on The Day the Crayons quit.
We have looked closely at the content and discussed why the author had chosen certain writing skills and what effect this has upon the reader. In addition to this, we analysed the pictures to further support our understanding. After lots of discussion, we produced some fantastic small dramas where we became the very disgruntled crayons. This was a fantatsc oppoprtunity for the children to demonstrate their understanding of the characters. The children are enjoying this book very much and are waiting on tenter hooks for the 'naked' crayon. Who let the cat out of the bag?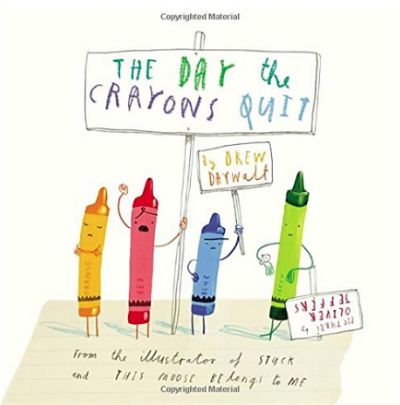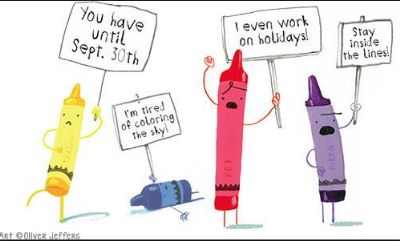 In writing, we have been exploring poetry and emotions. We had the opportunity to watch inside out to help us identify what emotions look like, act like and sound like. This enabled us to link the emotions back to our characters in The Day the Crayons Quit. after this, we performed some small drama sequences and then we mind mapped our 5 senses for 4 different emotions: sad, happy, anxious and angry. The children came up with some fantastic ideas and are learning new vocabulary all the time- which is only going to improve their writing.
Using the picture below, can you guess the emotions? Don't forget to tell us why too!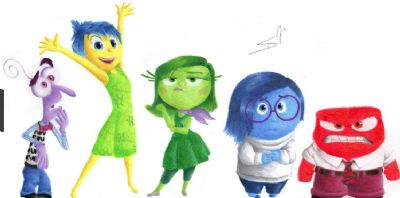 Maths:
Wow, we have been busy busy busy! This week we have been revising place value and our time-tables to ensure that we are comfortably confident as we are now beginning to make links between our other maths strands- which is fantastic- well done year 2! Mrs Egan-Shaw have been really mean this week though and have removed most of our concrete materials, they are encouraging us to draw representations of these so that it will help us when it comes to our tests in May.
Please ensure that you keep practising these at home please as they really do encompass all that we do in maths.
Science:
This week we have planned a germination experiment. We have planted radish seeds and we are going to see how they grow in light and how they grow in the dark. We are very excited to see the outcomes. Just like everything we have planted this term, we are becoming budding scientists. :-)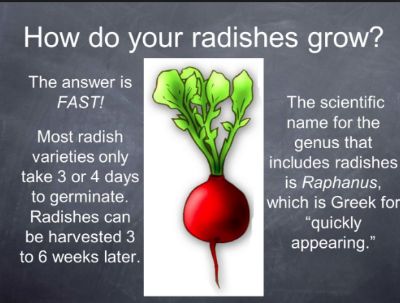 Well, what an exciting start to our new term, I cannot wait to see what next week brings...