Tri-Golf
On Friday 23rd March, Church Lane took part in three different Tri-Golf events.
Eight children from Year 1 and 2 took part in a festival in the morning, while five children from a mixture of year groups took part in another festival just before lunch.
In the afternoon ten children from Years 3 and 4, took part in a Tri-Golf competition.
A busy day for Church Lane, but great to see so many children taking part and representing the school.
Netball v Rauceby
On Thursday 22nd March the Church Lane Netball team hosted Rauceby Primary School in a league match.
The game started well for Church Lane and they quickly scored. However, Rauceby faught back instantly and equalised within minutes. Rauceby then dominated the first quarter scoring four more goals.
The second quarter again saw Rauceby playing to a high standard, some great shooting and defending allowed them to take the lead to 9-1.
After the half time break, Church Lane started to play some better Netball and were able to score another goal. The defence was much better and the team were able to keep Rauceby's score tally down to 2 this quarter.
In the final quarter Church Lane again defended well, and were able to stop Rauceby from scoring more than one!
Well done to Church Lane team, they showed excellent resilience and determination throughout the game, displaying fantastic sportsmanship, as always!
Volleyball County Event
On Wednesday 21st March the Church Lane Volleyball team, who won the Sleaford event, were invited to attend a County Volleyball event. The event took place at the Univeristy of Lincoln and pupils took part in a coaching session in the morning from the Lincoln Cannons Volleyball team.
In the afternoon the children played a series of matches, winning two and drawing two. This meant that they finished in 3rd place overall.
Football v Our Lady
Table Tennis
On Friday 16th March, two children from Year 6 went across to Carre's Grammar School to take Part in a Table Tennis competition.
Children from different local schools were their competition including, Caythorpe, Helpringham, Leasingham, St Gilberts, Winthorpe and Winchelsea.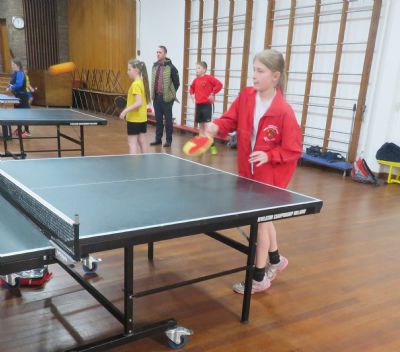 The children played all the different schools and both were able to win some games!aThey really enjoyed themselves and made improvements in their understanding of the game and skill level.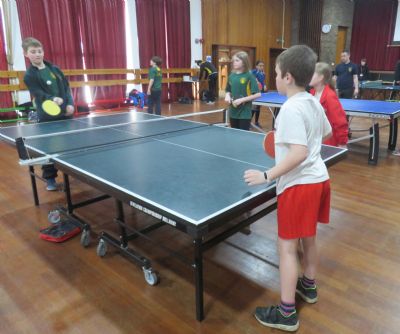 The children are now helping others to play Table Tennis at school!
Netball v Leasingham
On Tuesday 13th March, the Church Lane Netball team travelled to Leasingham for a league fixture.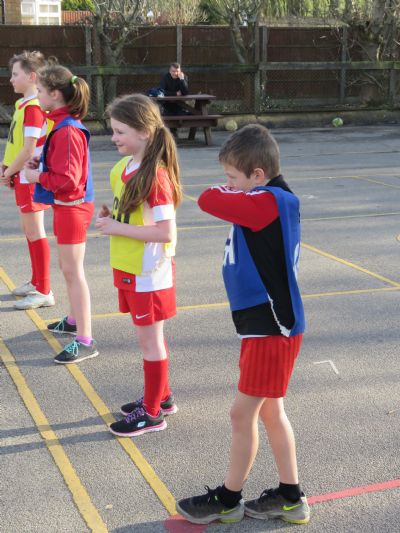 Leasingham were a strong (and tall) side and played some excellent Netball. Church Lane worked hard, with fantastic performances from Ella and Jack, but it was a big challenge. The final result saw Leasingham take the win 11-0.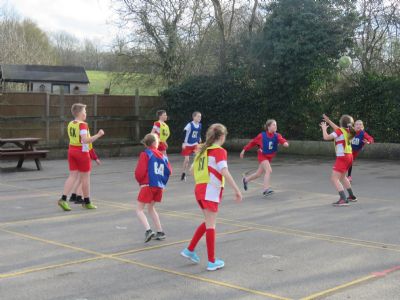 Well done to all who played, in a very difficult game.
Quicksticks Hockey
On Friday 9th March, two teams of four children travelled to St Botolph's Primary School to take part in a Quicksticks Hockey competition. The Church Lane teams were up against teams from Horbling, Osbournby and two teams from St Botolph's.
Each team played each other once, with the top two teams progressing to the finals, to be played next week.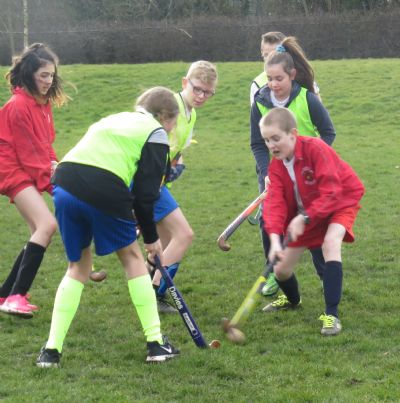 Church Lane played well in all of their games, with one team winning three and drawing one.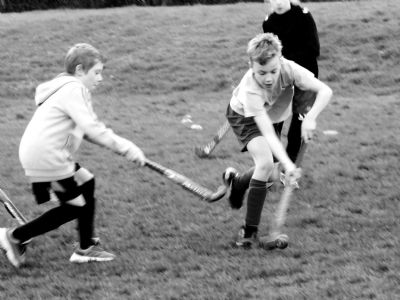 Unfortunately the results were not enough for either of the Church Lane teams to progress to the final. One team was very close and finished in joint 2nd place, but missed out on the head to head result.
Well done to all who took part.
Change4Life
On Thursday 8th March, 4 children from Year 5 and 6 travelled to MAC Leisure in Nocton to take part in a Change4Life festival. This is designed for children who do not take part in many after school or outside of school sports clubs, with an aim to inspire them to become more active.
The children took part in a series of different activites, including...
Pop Lacrosse
On Friday 2nd February six KS2 pupils travelled to Winthorpe Primary School to take part in a Pop Lacrosse event. The event was designed to give pupils the opportunity to try a new sport in a competitive environment.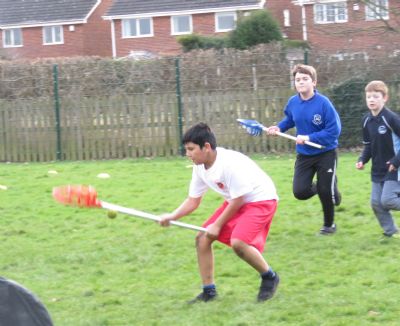 The children had a quick run through of the rules and then were set on their way! In total the children played six matches, throughout each of the games the children improved both their technique and their understanding of the game.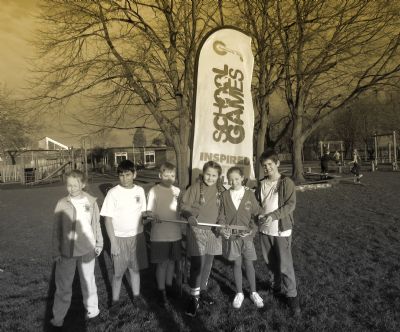 Well done to all who took part!
Football v Cranwell
On Tuesday 30th January the Football team travelled across to Cranwell for a league Football match.
From the kick off the game was very end to end, with both teams having chances on goal. Early on Tom was forced to make some amazing saves, but it was a lapse in concentration from the defenders that gave Cranwell their first goal.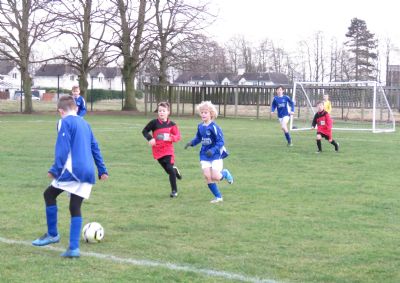 Church Lane didn't let this get to them and kept working at a good standard, they supported each other and Josh and Connor had a number of chances on target.
1-0 at half time.
In the second half the Church Lane team continued to battle hard, they worked well together and put together some amazing passes. Josh and Connor again had some great chances, but the Cranwell goalkeeper was playing well and swept them all up.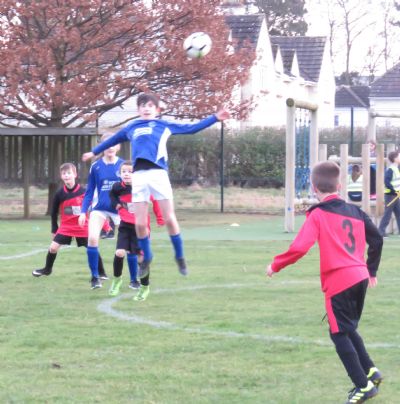 Again, it was a lapse in concentration that gifted Cranwell another opportunity, which they took. 2-0. Church Lane continued to work hard and played some lovely football, but it was not meant to be. Final score Cranwell 2 - 0 Church Lane.
Volleyball tournament
On Friday 26th January four pupils from year 6 went across to Carre's Grammar School to take part in a Volleyball tournament. The children have played a lot of Volleyball in school and were keen to test their skills against some other schools.
Church Lane were grouped with teams from Caythorpe, Leasingham, Our Lady and Winchelsea. Each school would play the other once to find an overall winner.
Church Lane first opponents were Caythorpe. The Church Lane team took a while to get into their stride, but eventually managed to take the win 16-7.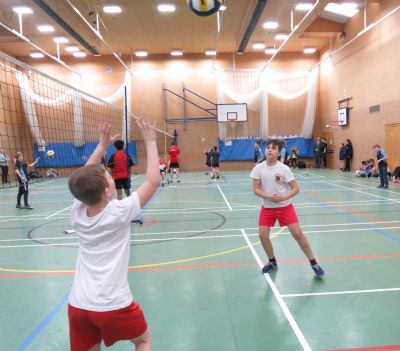 Next up were Winchelsea, this was a very close game, with Winchelsea leading for the majority of it. Church Lane were 3-8 down and managed to bring it back to take the win 15-14!
Leasingham were next and Church Lane had really found their feet at this point, taking the game by storm, they won 22-3!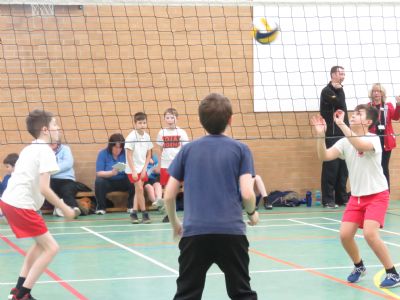 The final game of the afternoon was against Our Lady, Church Lane played with confidence and won the game 13-8.
A great afternoon of Volleyball, well done to Gvins, Archie, Jack and Josh for finishing in 1st place!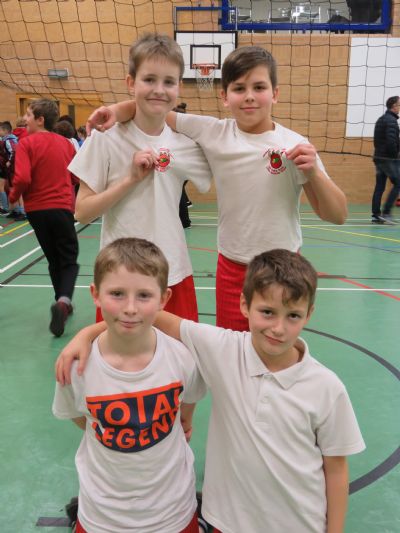 Netball v Brant Broughton
On Thursday 25th January the Church Lane Netball team travelled to Brant Broughton for a league Netball match. The team was slighty different to previous matches, they were excited and eager to prove themselves.
The game got off to a slow start, with neither team having many chances on goal. But it was Brant Broughton who were the first on the scoresheet. The second quarter was very end to end, with both teams missing a large number of opportunities to score, still 1-0 at half time.
The third quarter saw a change in pace, Church Lane seemed to step up a notch and were demonstrating some great Netball. Olivia and Natalie played extremely well together, passing and moving brilliantly, with support from Josh. Natalie was able to score two goals, with one from Josh, Church Lane had to lead for the first time in the game. 1-3 with one quarter left to play.
The final quarter saw Church Lane dominate, they had the majority of the possession throughout the quarter. Olivia and Jack M were shooting, between them they had ten shots, but only one went in! Olivia scored the final goal of the game taking the final score to 1-4.
Well done to all who played!
Football v Chestnut Street
The Church Lane Football team travelled to Chestnut Street on Tuesday 23rd January for another league Football fixture. After their defeat last week the team were determined to play a better game this time around.
The game started well for both teams with some strong play from both teams. But it was Church Lane who took the early lead, some great passing enabled Josh to score first.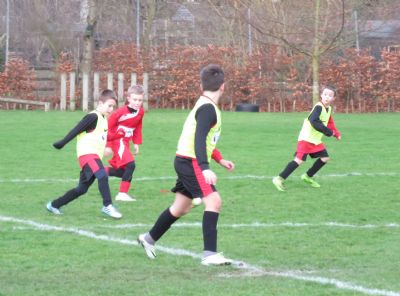 This gave the team a real boost and you could see that they were oozing with confidence. They were taking shots from all over and it was Gvins who managed to score a fantastic goal from outside the box. 2-0.
The game continued to go well for Church Lane, but Chestnut Street were putting up a good fight and the Church Lane keeper, Tom, was forced to make some difficult saves. However Connor M was next to get on the score sheet, again from some great attacking play. 3-0.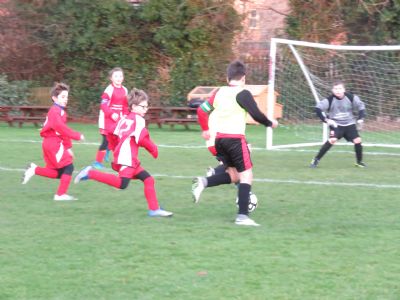 The second half was coming to an end, but both teams were not tiring, some fabulous passing saw Gvins score his second of the game with an easy tap in. 4-0 at half time.
The second half was underway and Chestnut Street started very strongly, they were pushing hard and showing great determination to bring this back. This paid off and they scored first.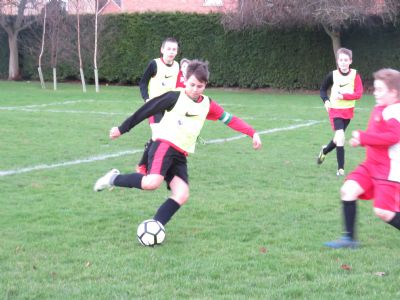 Chestnut Street continued to battle, but the Church Lane defence seemed unstoppable. Tom again made some outstanding saves. But the game was not over, Gvins managed to chip the keeper, completing his hat-trick, closely followed by a tap in from Zak. Overall a pretty exciting game from a Church Lane perspective.
Well done to all, specifically to Gvins on his hat-trick!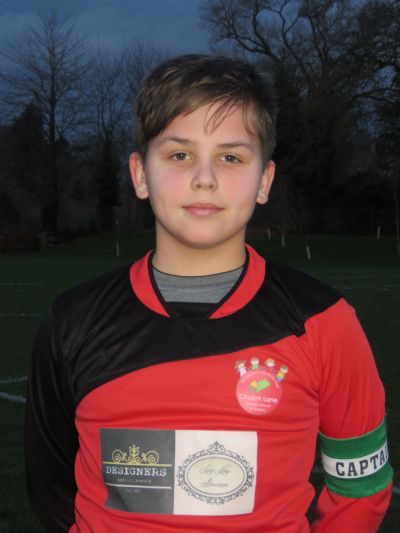 Football v Caythorpe
On a cold dark Thursday evening the Church Lane Football team travelled across to Caythorpe to rake part in a leage Football match. It had been raining for most of the afternoon and the pitch was very muddy before the game kicked off. The Church Lane team were took by surprise with Caythorpe scoring an early goal. A fantastic shot, which goalkeeper Tom had no chance of saving.
Within a few minutes Caythorpe were back on the attack, making things very difficult for Church Lane. They scored another impressive goal, taking the score to 2-0 with another 10 minutes left to play in the first half.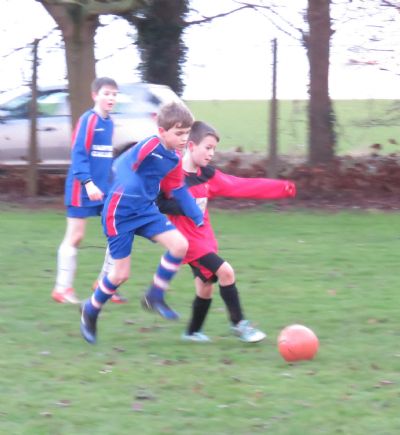 Church Lane showed great determination and Jack, Josh and Gvins all had shots on target.
With an inspiring team talk at half time the Church Lane team started the second half with a better attitude. They worked much harder to win the ball and it was starting to play off...until Caythorpe scored again! 3-0, but they still did not give up. Connor C gave an a great perfomance, winning headers and tackles all over the pitch. But it was the fantastic teamwork that enabled Church Lane to pull back two goals in quick sucession.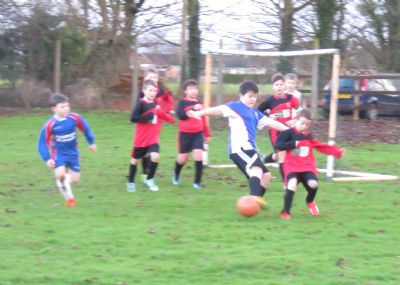 However the game was not over and Caythorpe snuck in another goal just before full time. Final score 4-2.
Goalball
On Friday 12th Janaury three children travelled across to Winchelsea Primary School to take part in a Goalball competition.
Goalball is a team sport developed for blind or visually impaired players. A ball containing bells which make a sound when in motion is thrown at a goal at the opposing team's end of the court.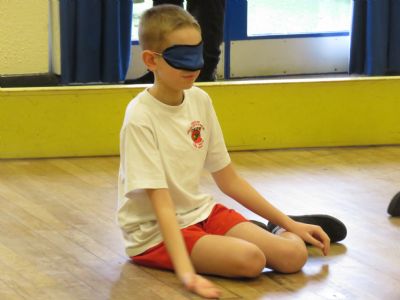 Four schools were in attendance at Winchelsea including Leasingham and Digby Tedder. Each school would play each of the others twice to find an overall winner.
Church Lane played really well winning two games, drawing one and loosing three. They improved throughout the afternoon, devising different tactics and strategies to try and score more goals than the other teams.