March 2016
What a short and busy term we are having!
We are all enjoying our work around the book Charlotte's Web, exploring the characters, how important and challenging friendship is and about how we are all different yet all special.
The children have been producing some wonderful writing and we are enjoying reading the book together.
In Maths we have been exploring charts, graphs, venn diagrams and pictograms as part of our statistics work. The children have really enjoyed this and can read different information that has been presented in a variety of ways. On our most recent assessment, many of the children really improved their final scores and everyone showed that they had improved.
A HUGE WELL DONE!
We are also finding out about Easter and how important it is for Christians. As well as reading the Easter story, we have produced some Easter booklets and hopefully the children will be keen to share this story with you as this very important week approaches.
A HUGE thank you to everyone that attended parents evening this week. Your on going support is very much appreciated and supporting your children in their learning.
In May the Year 2 children will have their Year 2 SATs which we are working towards now to ensure that the children can all achieve at a level that reflects what they are capable of.
Please refer to your child's reading diary as the middle pages have lots of helpful information also.
Finally, the wonderful gardens that you created over the half term are now on full display in the entrance. We, again, were totally amazed at the effort put in and the super gardens that were made.
You are all brilliant!
Week Commencing 8th February 2016
We are enjoying our last week of this half term by celebrating Shrove Tuesday (Pancake Day) and our penguin day, which will take place on Friday.
After exploring how to write instructions, we put this into practice by making and eating pancakes – YUMMY!
We discussed together how today leads us into Lent – the Christian festival which leads us up to Easter.
After the half term, our topic will be based around farms and growing plants. Please see the holiday homework about creating a mini garden – the information will be sent out before we break up.
We will also be sharing the book 'Charlotte's Web' and have our very own Wilbur in class!!!
Enjoy half Term!
Week commencing 1st February 2016
This week has been really exciting!
Firstly, we all received a letter from a school in Grantham. As part of our literacy lessons, we all wrote a letter to a fellow year 2 student at a school in Great Gonerby, Grantham and were thrilled to each receive a personal response. It is so important to use real life opportunities and to write for a real purpose and I hope the children were excited to share their letters with you at home.
The second event was our amazing trip to The Deep.
We had such a wonderful time! On the way, we were even treated to the Red Arrows practicing across Lincoln, seeing Lincoln Cathedral and a trip across the Humber Bridge.
We saw some amazing sea creatures inside The Deep as well as enjoying a show where 2 divers went inside the enormous tank to feed the sharks and the swordfish. It was also wonderful to see the penguins after spending time in school learning about these lovely creatures.
Our maths this week has been very practical as we have been exploring measures. We have used cm, mm and m to measure various things inside and out of the classroom, used water to measure capacity in litres and ml, used thermometers to record different temperatures as well as scales to weigh out a variety of ingredients in g and kg. We will now be moving on to money and time so whenever you have any opportunities at home to practice using measures then this would be most valuable.
Week Commencing 25th January 2016
We have been enjoying writing letters in Literacy this week and hope to send them to a Year 2 class in another school to experience sending and receiving a letter in real life.

A letter also came home this week about our trip this term to The Deep. We are all very excited and looking forward to it – especially the chance to see some real life penguins that we have been exploring in our topic.
In maths we have been continuing our focus on multiplication and division.
Try these at home together:
Write the missing numbers,
12 ÷ 2 = 20 ÷ 2 =
14 ÷ 2 = 10 ÷ 2 =
12 ÷ 3 = 18 ÷ 3 =
6 ÷ 3 = 10 ÷ 5 =
14 ÷ 2 = 15 ÷ 5 =
20 ÷ 10 = 9 ÷ 3 =
20 ÷ 5 = 5 ÷ 5 =
Circle the numbers that you can divide by 2,
14 20 21 6
3 22 12 5
19 8 100 101
What do you notice about the numbers you can divide by 2?
Week commencing 18th January 2016
We are very much enjoying finding out about penguins and have discovered how they move, what they eat and where they live.
Ask your child for the interesting answers!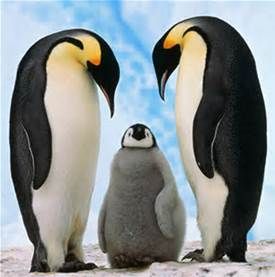 We have also used a penguin as our main character in our story writing. For this we have taken ideas from lots of other stories that we have shared together in class. One of our favourites this week was a book called 'The Magic Sky.' Ask your child to retell the story for you!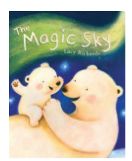 In maths, we are continuing our work on multiplication and division. Here is a penguin array challenge to have a go at.

_____ X _____ = _____ X _____ =
_____ X _____ = _____ X _____ =
Week Commencing 4th January 2016
Welcome to Year 2's page!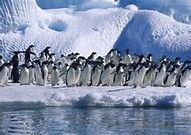 We had a very busy Autumn Term and have had a really good start to the New Year.
Many children brought in some wonderful home made penguins as part of their homework project, which are proudly on display in our classroom. This was a super start to our Arctic Adventure topic for this term where we will be exploring penguins and Antarctica.
We will continue to make maths and literacy an important focus as the children will be taking their Year 2 SATs in May and with the current changes to our curriculum, there is a lot of work to fit in!
How you can help?
Please continue to support your children by hearing them read at home, helping them with their spellings (there's a great resource for this in your child's reading record book) and homework and practicing their 2,5,10 and 3 times tables.