W/C: 21/03/16
This week has been so much fun! The children have been using a programme called 'Sketch-Up', this is a 3D construction programme where they were asked to build the Empire State Building using all of their prior skills. What the children designed was fantastic!! Here are some of the designs by Cameron and Millie (first picture), Kamilla and Nikola (2nd picture):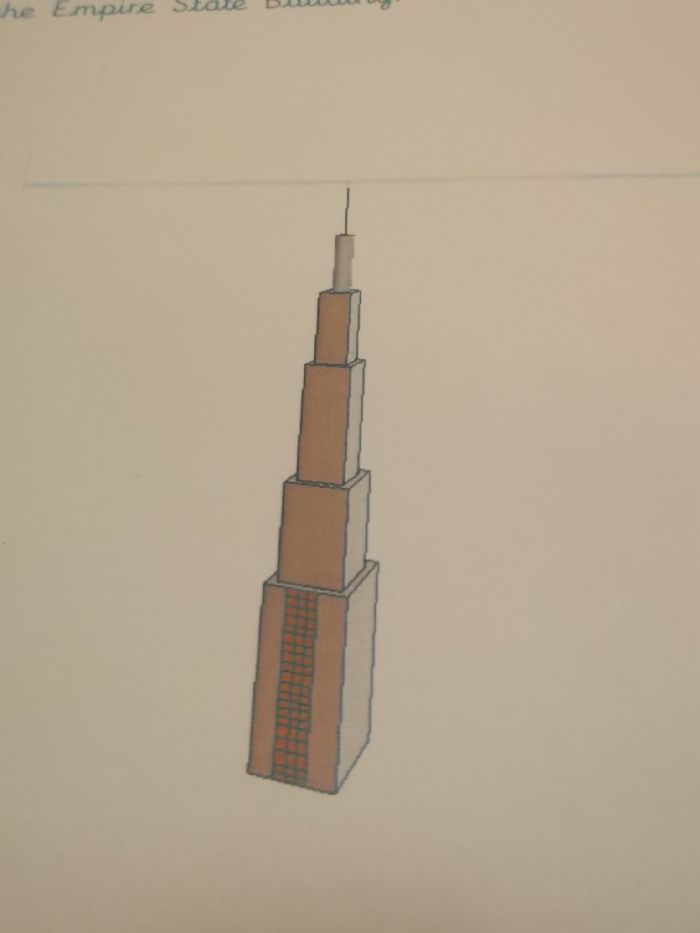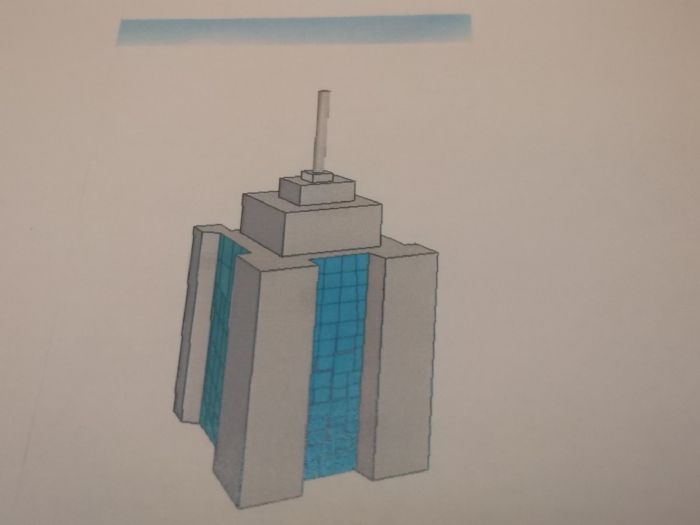 However Andrew and Josh took their Empire State Building to the next level, they decided to build the other buildings alongside it as well as the streets surrounding thse buildings!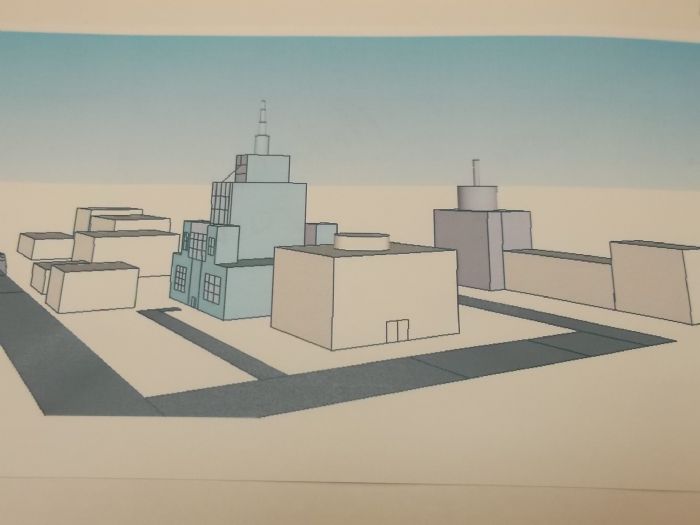 Wow!!
Also this week, the children in Numeracy have been looking at 3D shapes and their properties. Next on the agenda was nets, this is a tricky concept to understand so we tried building nets of shapes using polydrons: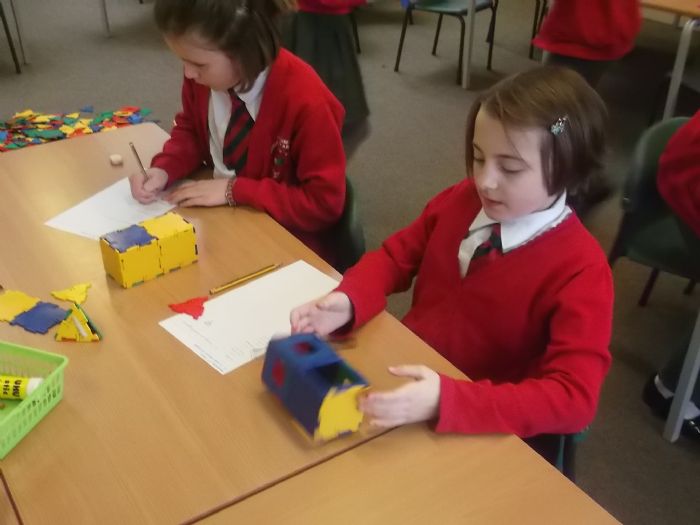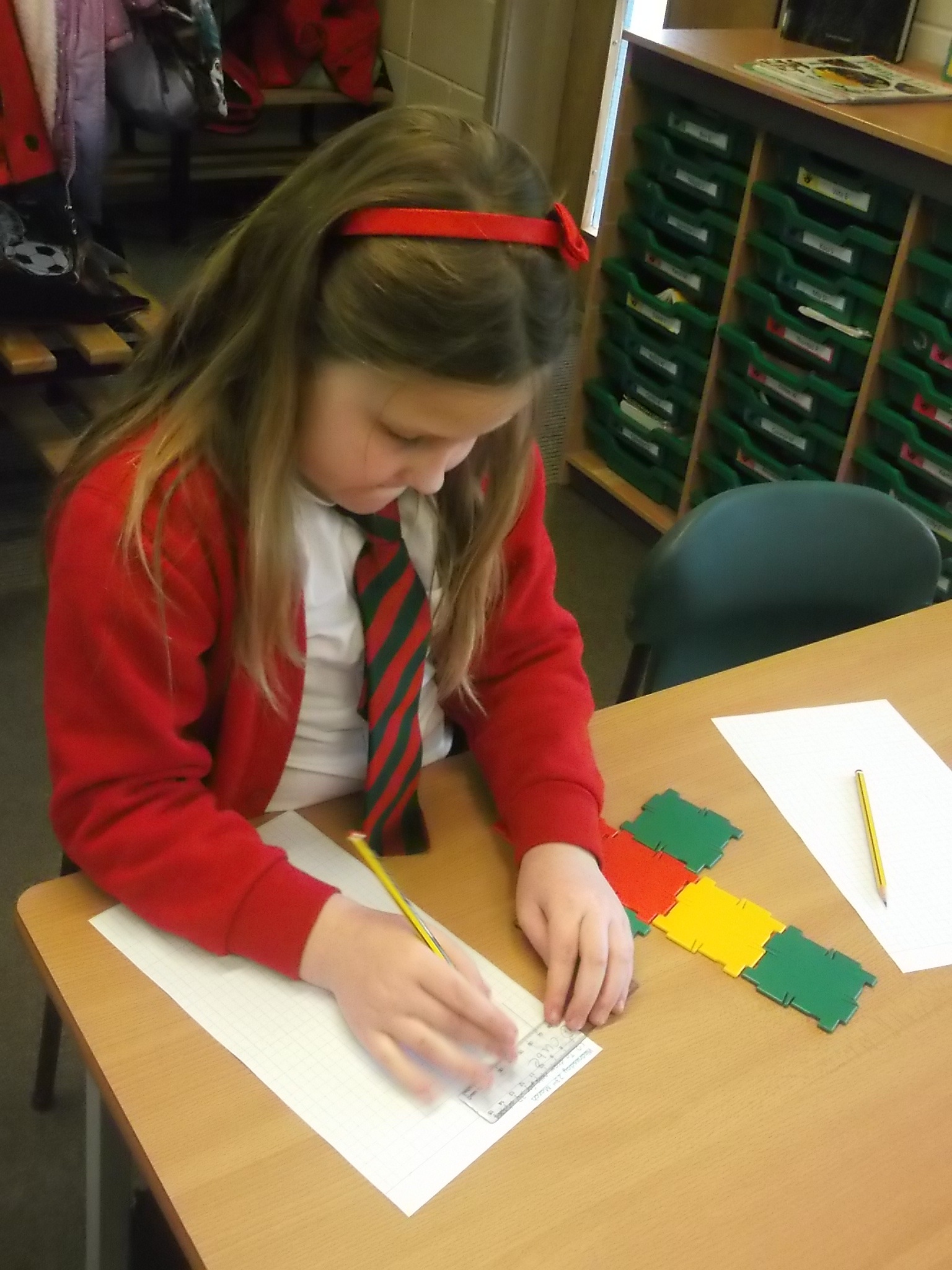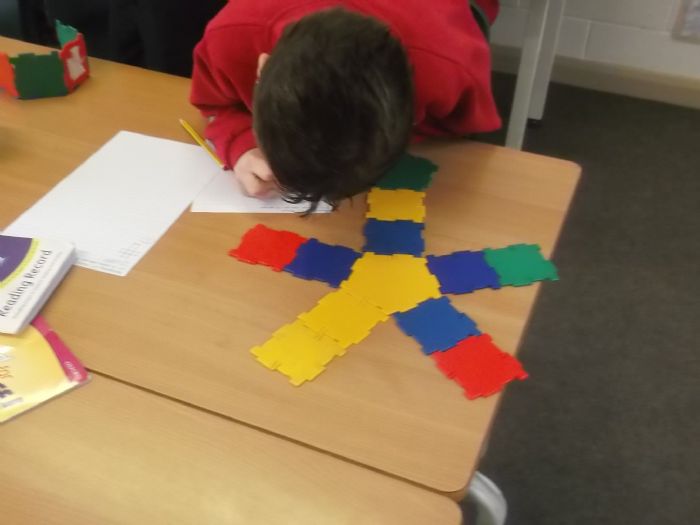 Great job Year 3!
W/C: 07/03/16
This week the bug has wiped us out- nearly everyone is back to full fitness now though! We have continued working on our short division mental method in Numeracy and have now come to the end. In Literacy we have also moved onto our new unit of 'Explanation texts'. This has been fun to use our imaginations as to how things work and why they work in that way. This has included, how a rainbow appears in the sky, we believe it is by cloud men painting lots of different colours and also how a toaster works, we think that a dragon is deep underground and toasts the bread with his fiery breath!
Using this idea- can you explain how a dishwasher works? Do you agree with this?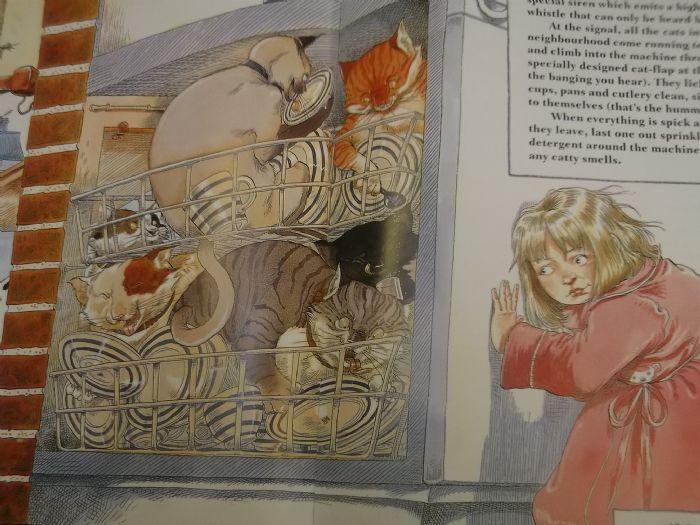 W/C: 29/02/16
Thursday 3rd March was World Book Day, there were lots of characters from books in Year 3 including a witch, the Enourmous Crocodile, Tom Gates and even the Golden Ticket from Willy Wonka! We had a Readathon too, this is where the children all get to read a book of their choice that they brought in from home for an hour in complete silence. It was great! Here we are reading.... (no writing involved either!!)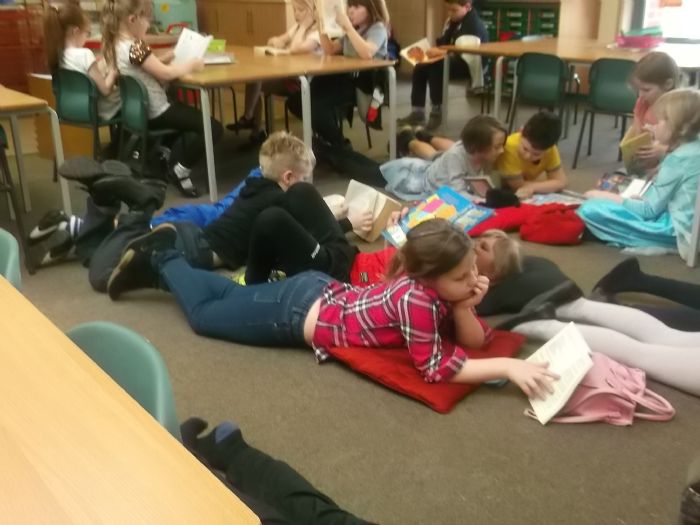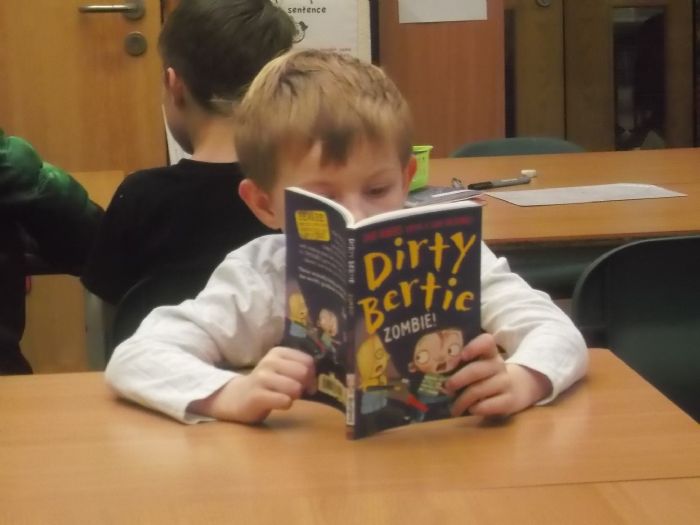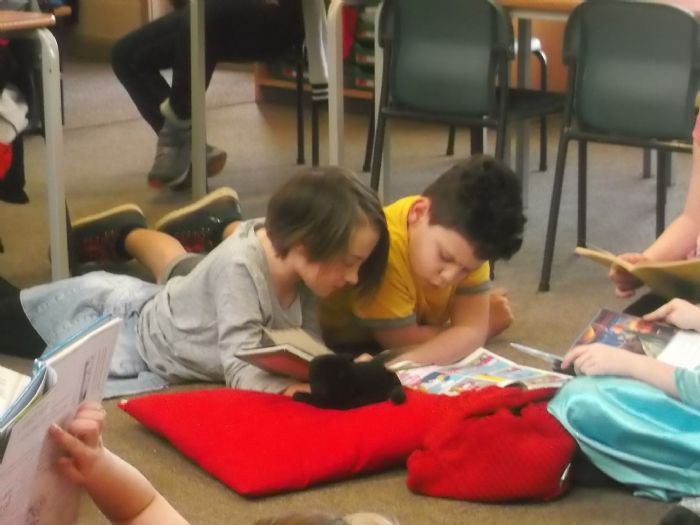 In D&T on Monday we were given the challenge to build the Empire State Building! We all looked at each other in shock as this was going to be really hard! So we sat down with our chosen group to decide on different ways to build this using a picture to help guide us. We had to chose an appropiate material to use which had a good structure and was strong enough to build with and stand upright without falling over. The only rule we were given was that the top of the building had to be at waist height. All of us got planning our designs.
The following day, we began the big build. A range of materials were used from; k-nex, lego, blocks, polydrons, cubes etc. Check out these well thought out designs that we came up with....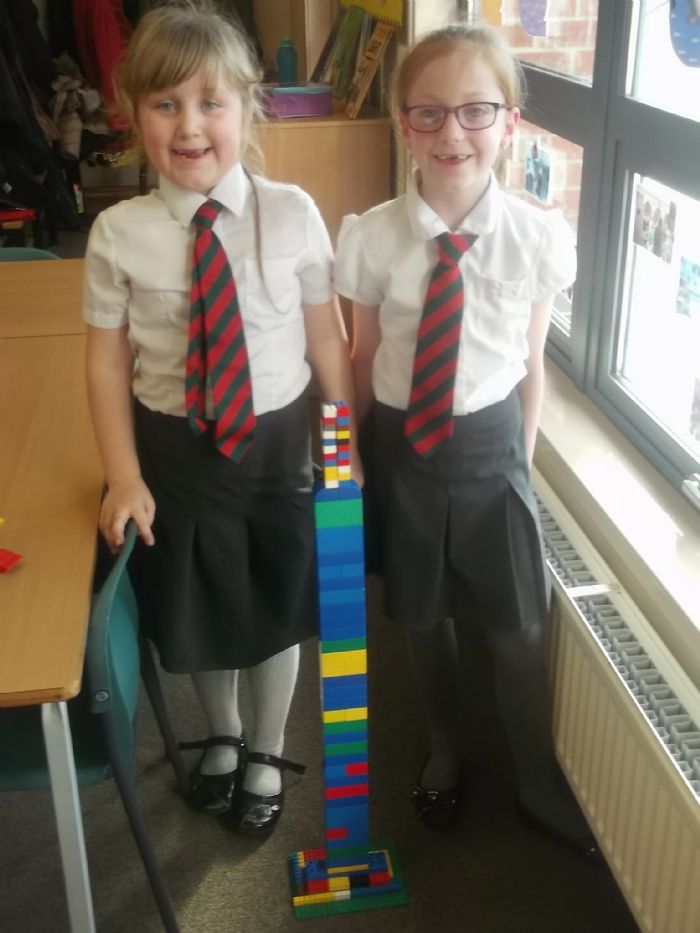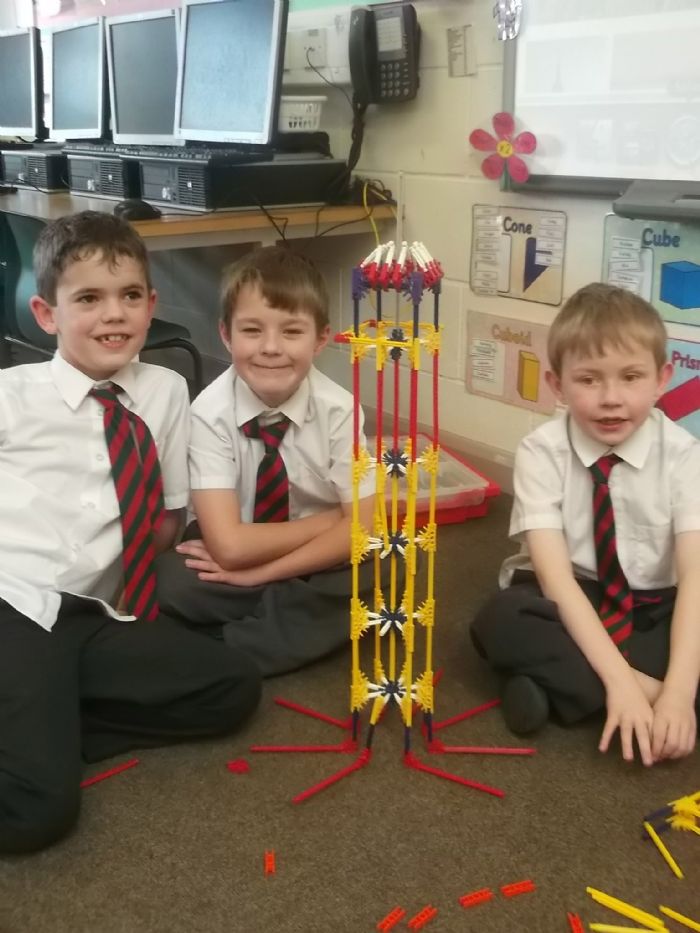 W/C: 22/02/16
Today (Friday 26th February), Year 3 got to experience what life would be like in the absense of light. First, we looked at what was a source of light and what reflected light for us to be able to see. We had to close our eyes and use blindfolds and trust our partner to lead us around the classroom without bumping into anything! "This was really hard! I'm pleased we have lightbulbs and sunlight to help us see!"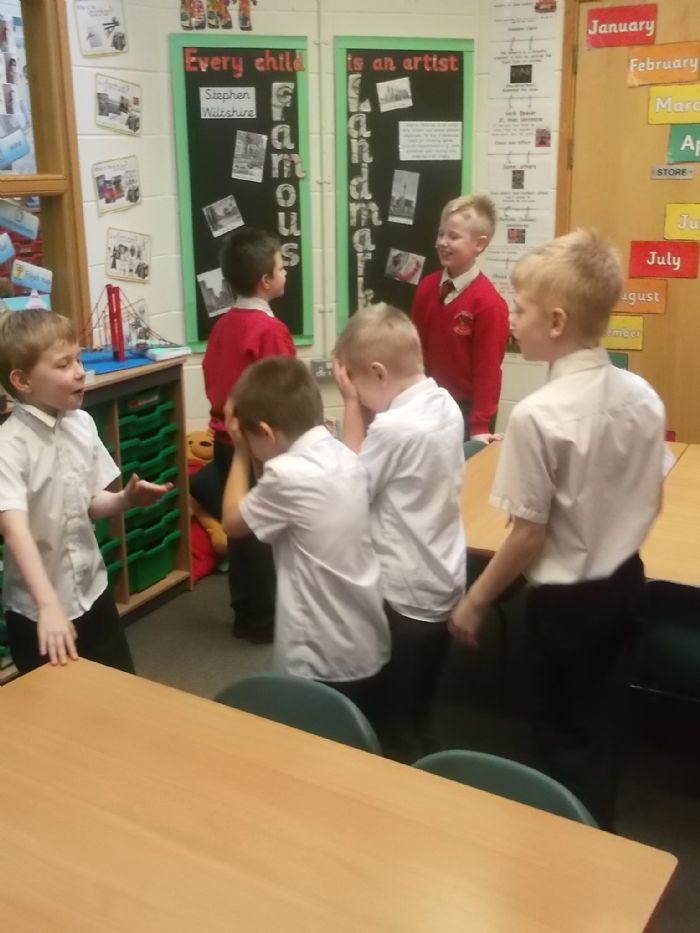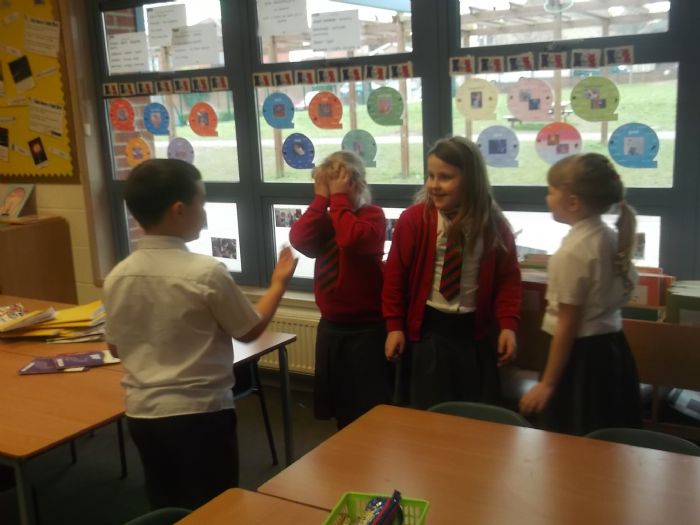 Welcome back to school ready for Term 4. The children have all come back to school eager and excited to learn all about our new topic 'North America'. As their homework project, the children were asked to recreate a North American landmark of their choice. Here are some of their amazing pieces of construction: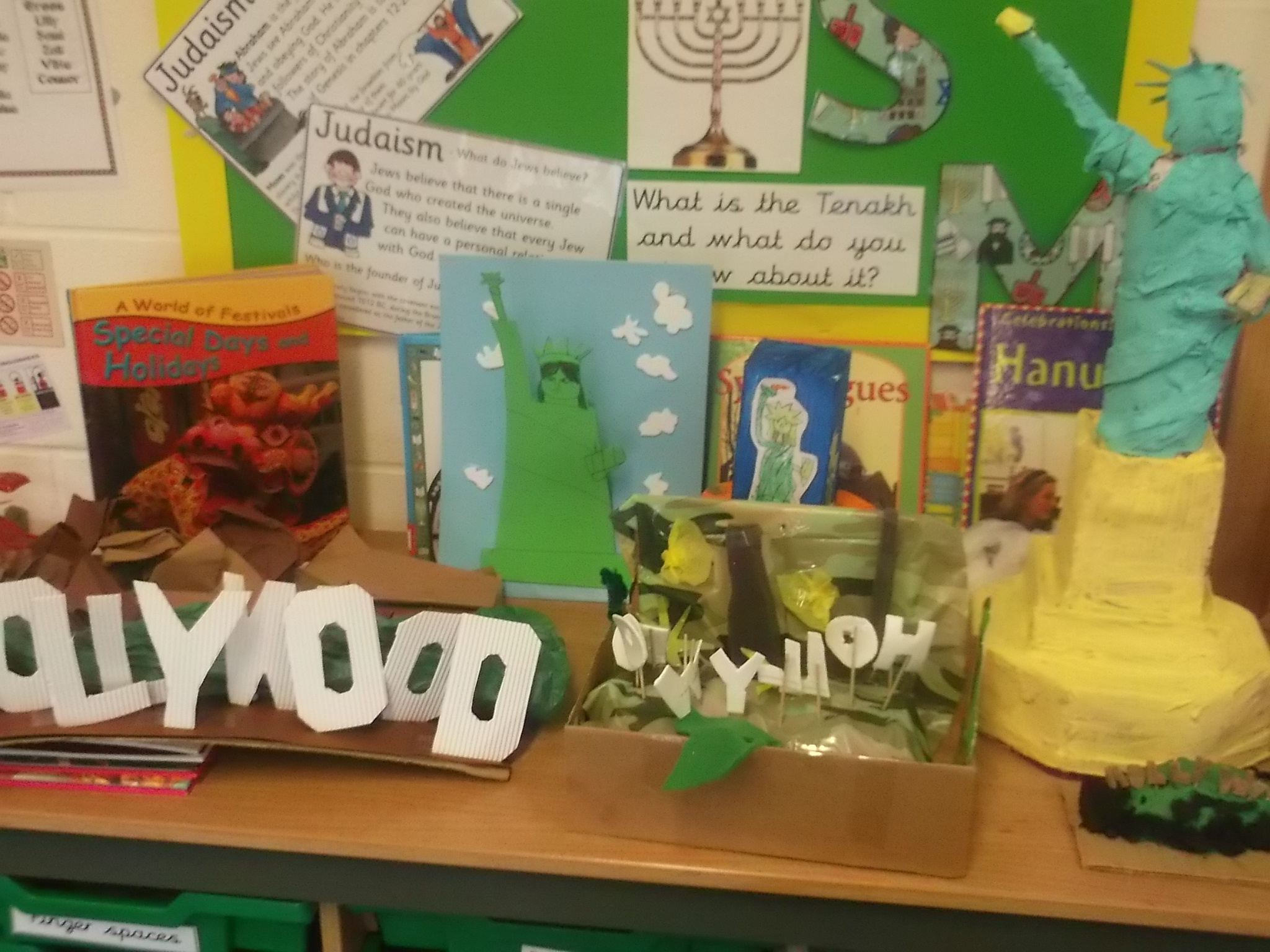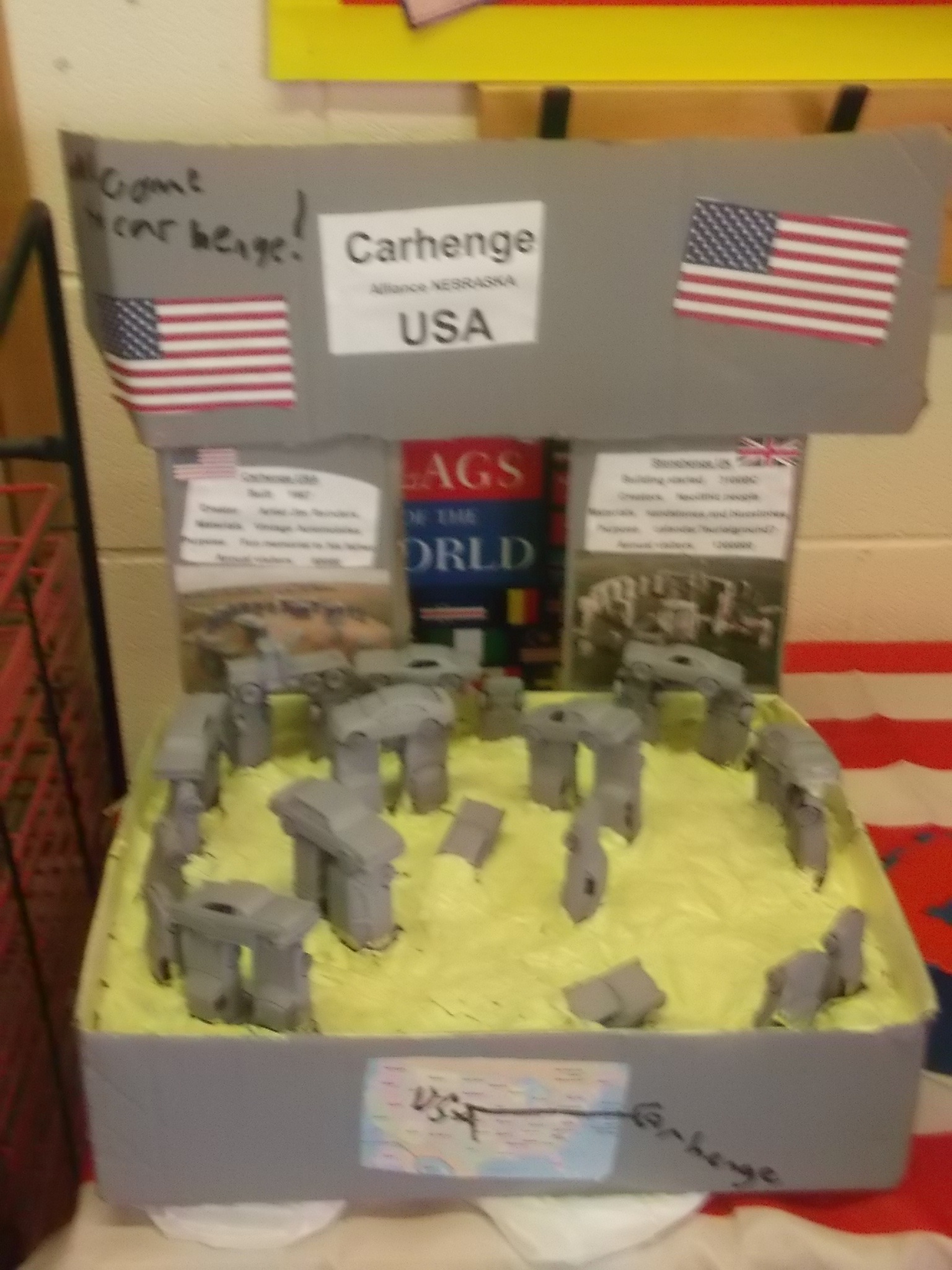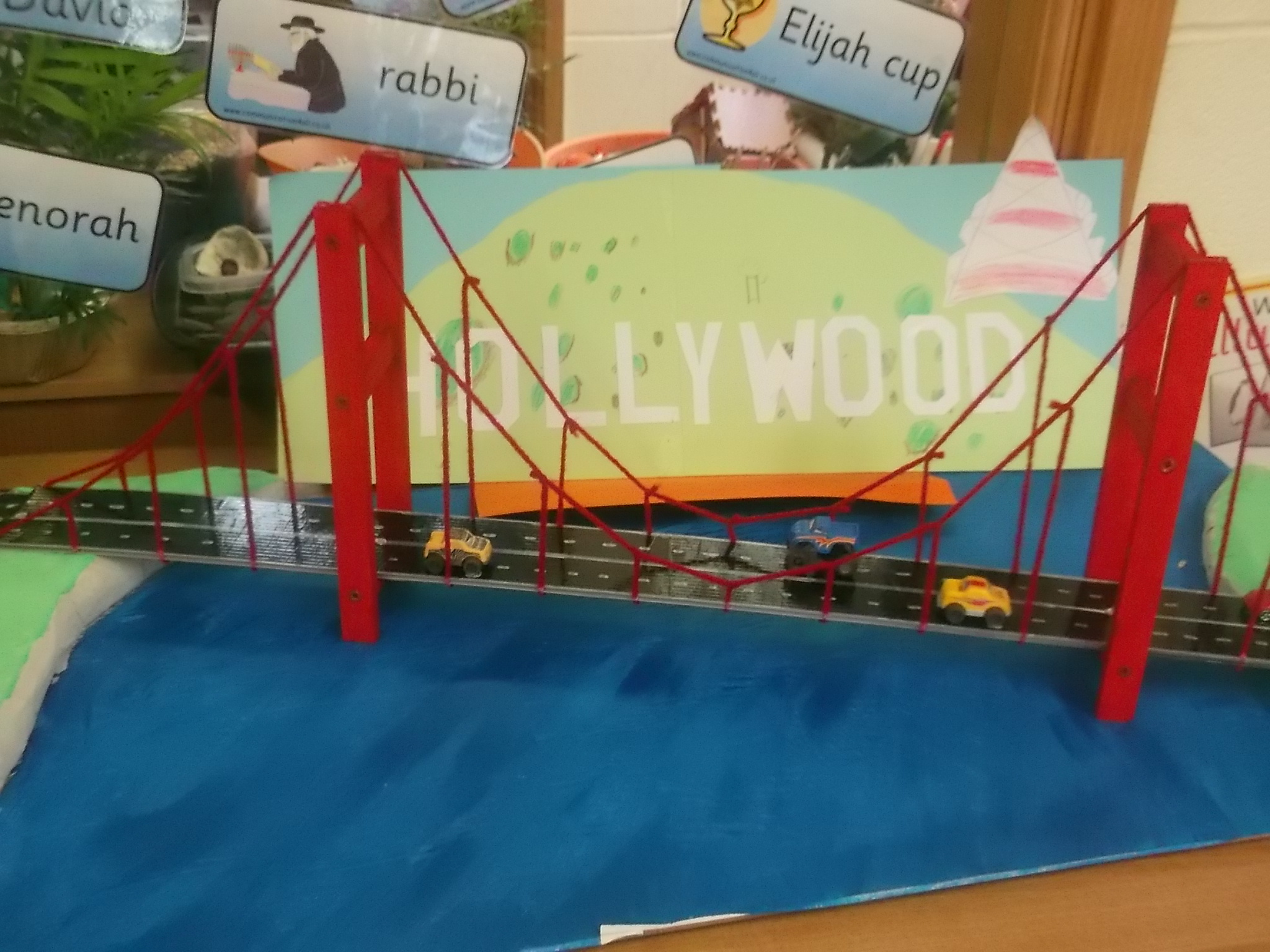 W/C: 25/01/16
Another very busy and hectic week in Year 3! We have been working really hard learning our multiplication tables, especially our 3 and 4's. The children are recalling them all day every day- don't forget to test us at home too! In Topic, Year 3 used the IPads to research the 'Real Madrid' football players using top trump cards- we will get to play against each other soon! We have also looked at the 10 commandments in RE this week, we got to organise them into order of importance according to our own opinions and explained why.
Next week- we will begin our new Literacy unit of 'Discussion Texts'. The children will have to give both sides to the argument, so if they are more argumentative at home sorry!!
Here is an example of one statement we will look at next week:
Should children have to earn pocket money?
W/C: 18/01/16
This week we have been working really hard… yet again! In Literacy we have finished writing our own Sci-fi story- these were fantastic. We had to use lots of power words including similes, personification and fronted adverbials to keep our reader excited. In Numeracy we have also come to the end of our statistics unit, we completed an assessment and 9 super clever children got 100%.
In Art with Fiona, Year 3 have been looking at Picasso and his cubism period. The children have seen how easy it is to make a picture out of shapes and lines by trialling this out themselves…pictures will follow!
Can you tell what Chloe has drawn using Picasso's cubism method?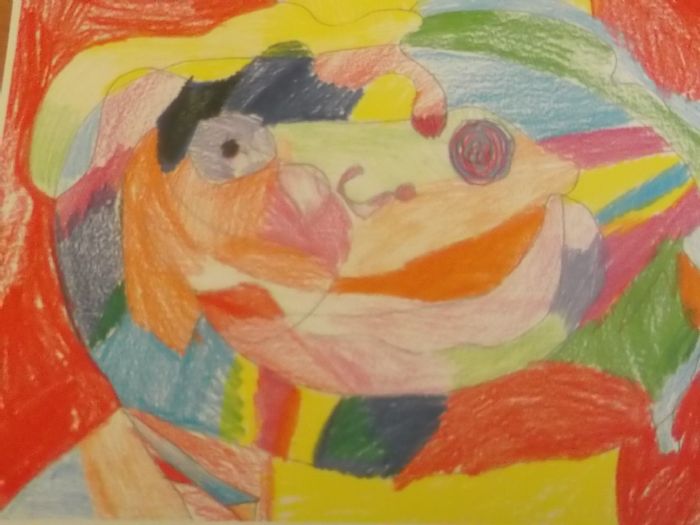 Wednesday 13th January
In Numeracy, we have been working really hard at presenting and interpreting bar charts. So today we were given lots of smarties (not to eat!) and had to present the data into a pictogram firstly, then into a bar chart. However, it wasn't quite as simple as that! We were then told that one smartie didn't equal 1, it could have equaled 3, 5 or 10 depending on which table we were sat. So not only did we have to organise the smarties into colours and pictograms, we then had to correlate our data to match our key then draw a bar chart including axis labels and the title.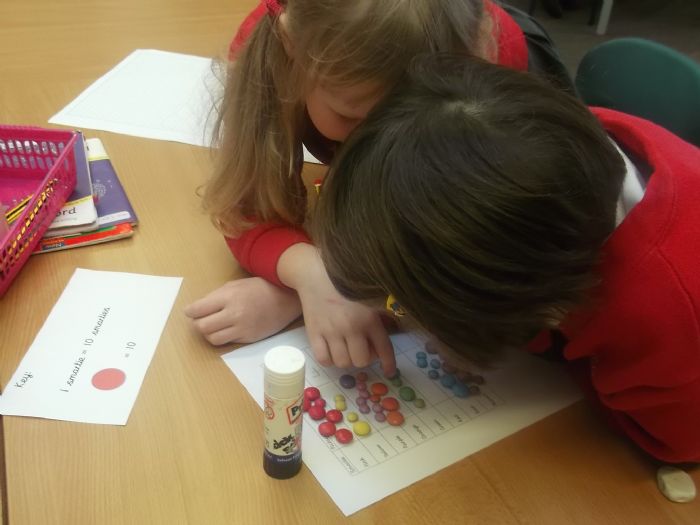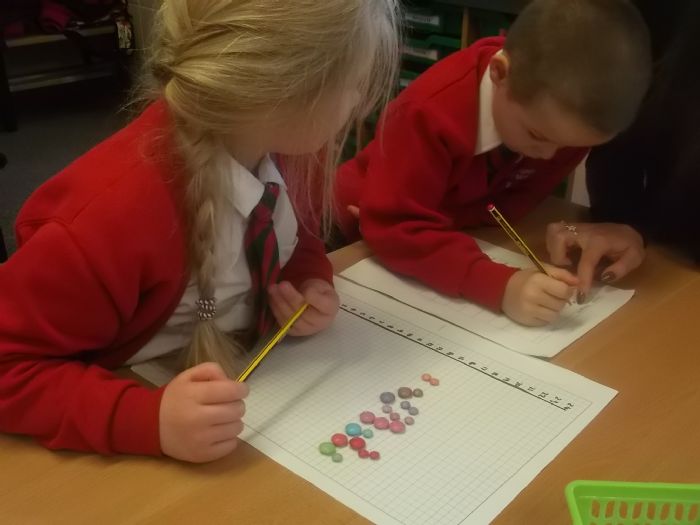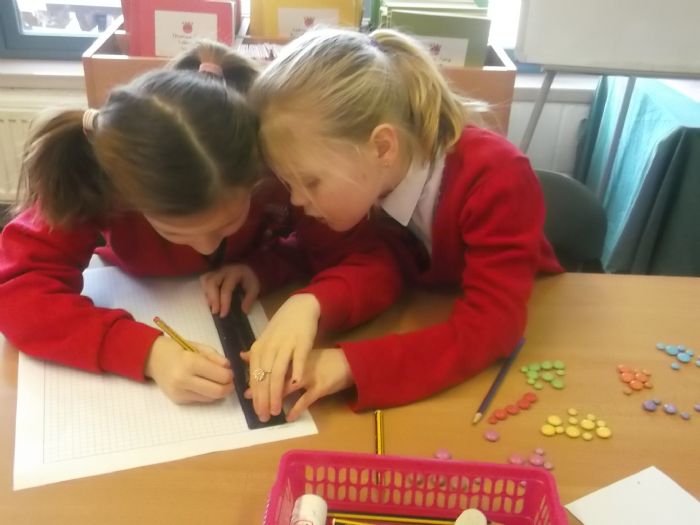 After lots of determination and hard work, we managed to complete the task. We didn't even get to eat any of the smarties!!
Tuesday 12th January
Today we have carried out an exciting investigation in Science! We are looking at forces, last week we looked at the forces: push, pull and twist. This week we have learnt about the force 'Friction'. We experimented using different surfaces to test which surface had the most friction and stopped the car from moving.

After lots of tests and cars moving down the ramps it came to our attention that the carpet surface had the most friction.There were some children who even managed to predict the carpet before we started the experiment!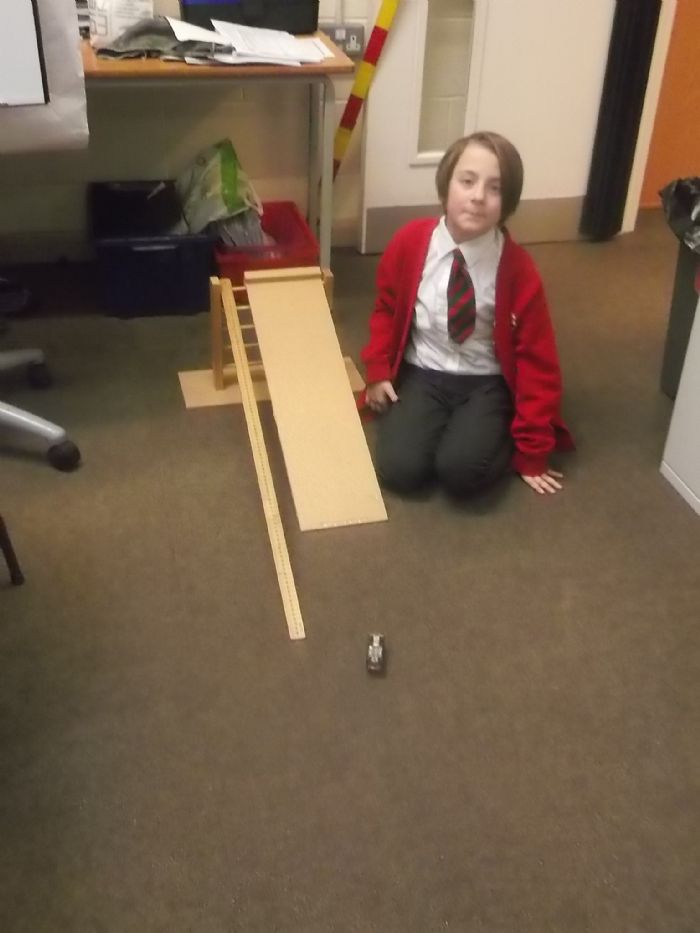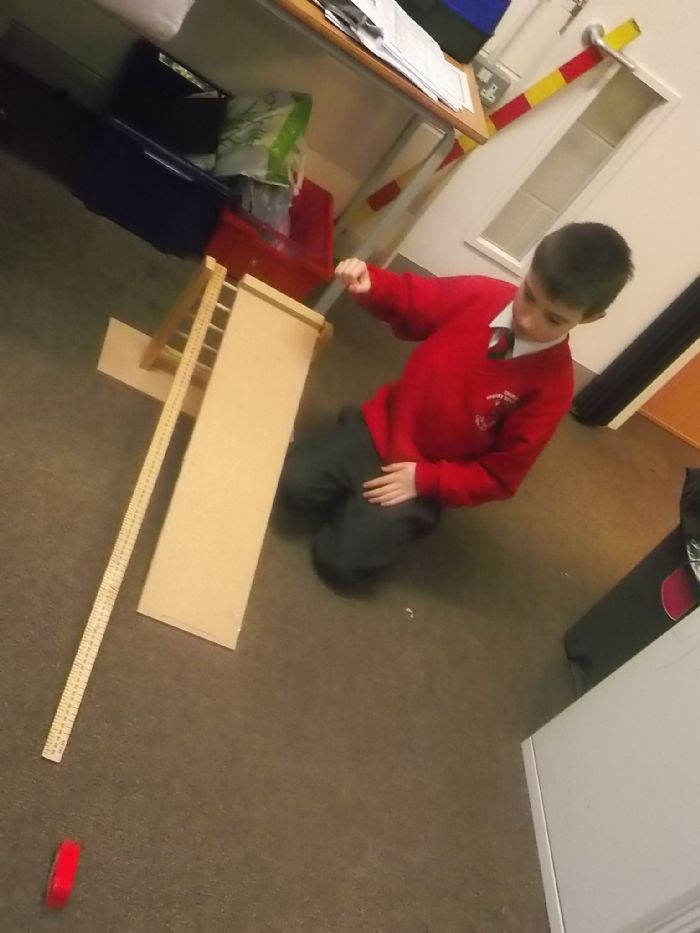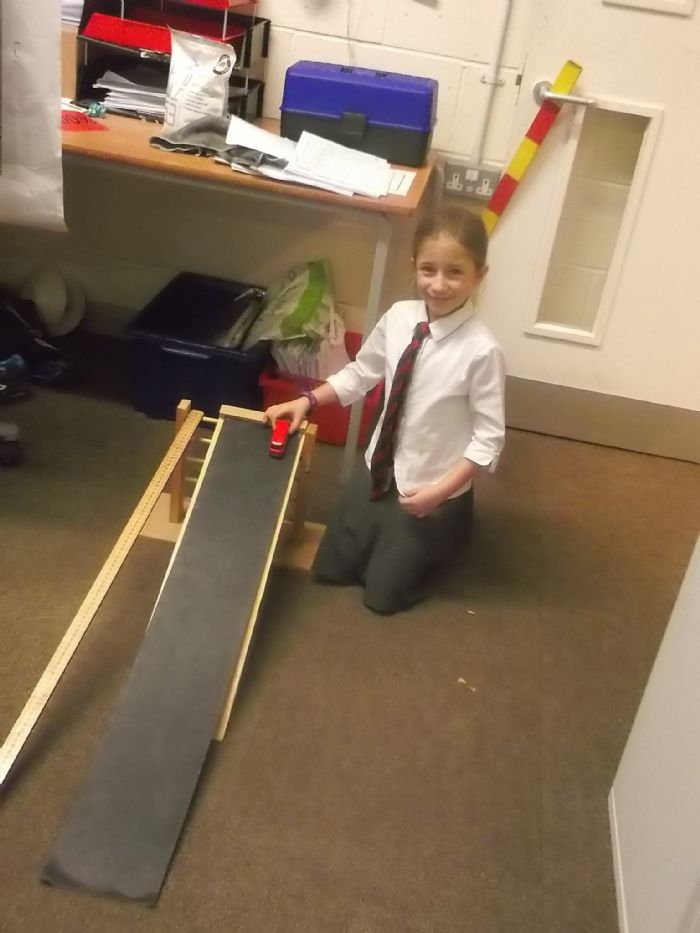 What fun we had experimenting!
Tuesday 5th January
Today, we began our exciting topic all about Spain! The children used atlases to locate a variety of countries in Europe - Specifically Spain. They created a key to show Miss Jackson where each country was on a map template. Check us out below in action.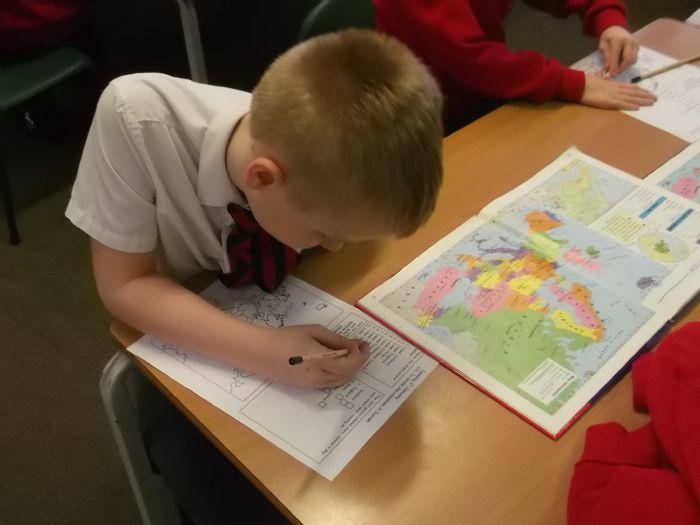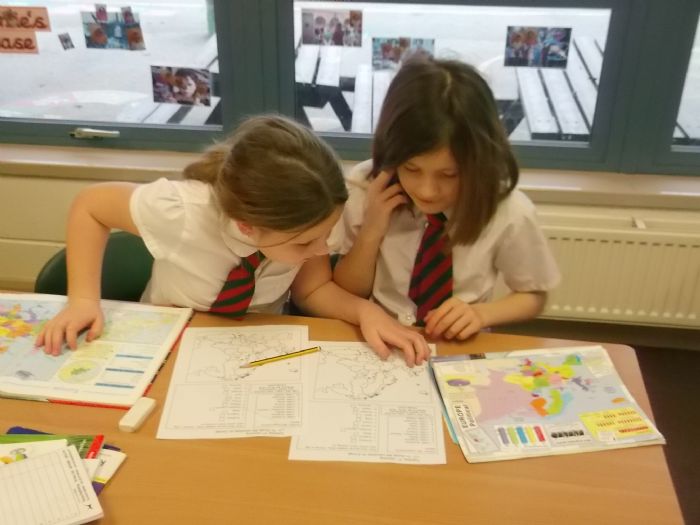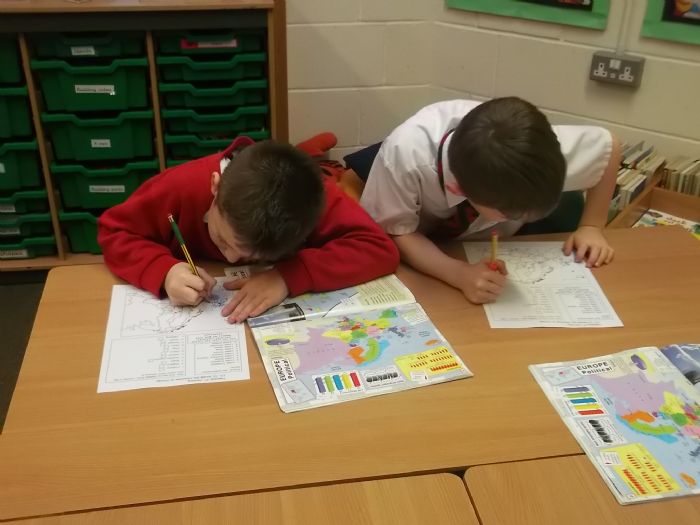 WC: 04/01/16
Welcome back! I hope you all had a wonderful Christmas and a very happy new year!
We have got a very exciting couple of terms ahead: 'Around the World in 54 Days'. This topic begins with learning all about Spain and Europe.
In Literacy, we are writing a Science Fiction story based around a child experimenting in his laboratory to invent a Robot, which will hopefully do all of his work for him! Following this, Year 3 will look at discussion texts.
In Numeracy we will be working on Statistics. This involves interpreting and presenting information in different charts and graphs.
For Science, the children will be learning about lots of different forces, we will be doing lots of fun experiments!
Throughout our Topic, we will be using lots of map and atlas work to look at Europe and specifically Spain. This will be a really fun Topic to study!
In Art our focus artist is 'Pablo Picasso'. We will be looking in depth at his work to recreate some of his fantastic drawings and paintings, including the blue period and cubism.
I am looking forward to a very enjoyable Term with the Year 3 children!