Week commencing 3rd September
What a fantastic first week back! The children have settled in to year 5 very well and have shown great determination to learn and adjust to Upper Key Stage 2 standard.
In English we have begun looking at skills for our non-chronological report. We have also read the first chapter in our cross-curricular class novel: 'Who let the Gods out?'. The children had many, many questions about Ancient Greeks from this book, which was fantastic to hear. Although, telling them that they'll find out more throughout this term didn't go down too well! :)
In Maths we have been looking at Place Value, as per our School plan, we are taking the curriculum slowly, looking at areas in more depth and challenging ourselves through reasoning skills and problem solving. The class have really knuckled down with this and have shown brilliant responses to the challenges.
As previously mentioned, our topic is Ancient Greece and we have looked at how they 'invented' the Olympic games and how we still play some of the many sports they did in 776BC!
To summarise, it has been an awesome week and I cannot wait for us to show how good we are this year!!
Question of the week...

Week commencing 10th September

Happily, we've had a fantastic, challenging week where we have worked extremely hard. As you can probably tell, we've been working on fronted abverbials and expanded noun phrases in English. This is a lead up to writing our first year 5 big write, which will be a newspaper article on the terrible, bloody Battle of Marathon.
In Maths, it has been much the same - Place Value. This week we have been looking at rounding and numbers up to 100,000. We have been working through our fluency questions and most of the class has been challenging themselves through reasoning questions and problem solving.
We have been sketching in Art this week. We have been honing our skills on shading to create shadow effects. We have then taken those sketches and replicated them on art paper before painting them using Acrylic paints. Although they're not finished yet, they are looking pretty fantastic!
A special mention to the whole class, who on Thursday, dressed up as their favourite Roald Dahl character for Roald Dahl Day. They all looked fantastic and we thoroughly enjoyed completing some of the bonkers Roald Dahl based tasks.
Give this a try...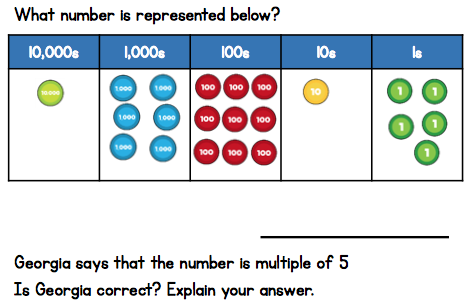 Week Commencing 17th September

Did you know that the modern day marathon run is named after an Ancient Greek Battle? The battle of Marathon took place 490BC. The modern marathon is 26 miles, which is the distance that pheidippides ran from Marathon to Athens to inform the Athenians that the battle against the distinctly larger and more powerful Persian army was over and that they had been victorious. We have been writing a newspaper report on this battle using our English skills that we have built up in previous weeks. The results were fantastic and we have some budding journalists on our hands in Year 5.
In Maths, we have had some wonderful discussions around number, looking at values within numbers, ordering and comparing as well as developing our problem solving techniques.
Finally, we have produced some incredible Art work of Ancient Greek pottery using sketching and Acrylic Paints. Again, it seems that we could have some artists in the future who go on to great things with their beautiful techniques and fabulous thought processes.
Research opportunity...

Week commencing 24th September

We have been working hard on our SPaG this week; to help us improve on our big write skills. We have been rewriting sentences that have adverbials at the front, middle and end so that we can keep our readers entertained throughout our work. We have also looked at using different types of punctuation to add flow and rhythm to our work.
In Maths we have been rounding numbers within 100,000 as well as learning to read and write numbers all the way up to 1,000,000. We have discovered how to use the numbers in groups and threes and the commas to help us read aloud numbers. This method allowed us to have a sneaky attempt at saying numbers up to a trillion!!
We continue to learn about Ancient Greece, over the next couple of weeks we will be learning some Ancient Greek Myths and learning about some constellations.
LEARNING OPPORTUNITY


What happens to the Gattegno chart when you chose a card from the right hand side? Can you find the answer to them all?
Week commencing 1st October
Yet another busy week in Year 5. In Maths, we have been ordering and comparing again just this time, all the way up to one million! I'm not saying we have found this easy but the children have shown amazing knowledge, understanding and confidence with their ordering and comparing skills and have really accepted the challenge and attacked it head-on! A very proud teacher moment when Purple Table, who have openly struggled with numbers this term, were some of the quickest in class to finish their tasks and had them all correct!!
In English, we have been tailoring our skills for writing. Looking at how adverbials in different parts of the sentences change the atmosphere and intensity of writing. We have also been looking at how different audiences require different styles of writing and how different genres need different lengths of sentences. A really interesting discussion all week with this work and I hope to see more creativity during next week's big write.
We read many myths this week and learned a lot about Ancient Greek gods and godesses. We learned that all the Greek gods were related and even married their own siblings, which created a highly intelligent discussion about modern day legalities in to marriage!
CHALLENGE:
Can you explain how to compare the number 267,843 and 267,834?
Week commencing 8th October

Another fabulous week in year 5, with a super intelligent class!! We have been learining about relative clauses and how they add information to our writing. I have then challenged the children to put this skill in to their mythical story, that we have been writing!
We are tying up loose ends in Maths. We have studied, in depth, negative numbers - we are now clear on when we would need a coat and when it would be better to avoid going outdoors because of the heat or coldness!
We have been artists this week, we have been practising sketching our aliens! We will then be creating a space-themed piece of work using metallic pens!
Week commencing 5th November
WELCOME BACK!!
Hello and welcome back for the most crazy and fun-filled term of them all! We begin this term with learning all about Earth and Space - be prepared for your minds to be blown!
We will use our information to assist us in writing a non-chronological report on Space, in English. In Maths we will be learning all about Addition and Subtraction - taking numbers in to the millions. As mentioned before, in Science we will be learning all about Earth and Space; discussing the theories around 'flat Earth', how the planets orbit the sun and what the Earth rotating does for us!
MESSAGE FOR PARENTS: If your child comes home with lots of unanswerable questions about space, please don't complain to me, it won't be my fault - honest! :)
Week commencing 12th November
This week we have been learning all about Space Shuttles. We are now able to name all of the areas of a shuttle and what their functions are. In homage to our learning, we have been designing our own space shuttle, we are then going to collect recyclable products from home and make them before using paper maché to strengthen them and then eventually paint them.
In English we have been doing a lot of whole class writing. This will enable us to see What A Good One Looks Like (WAGOLL) and help us develop our own writing independently. We are working towards writing a non-chronological report.
We continue to work towards our Addition and Subtraction targets in Maths. This week we have been working on the formal written method for subtraction.
Week commencing 19th November

Another jam-packed week where we have discovered that we don't have to complete EVERY mathematical calculation using the formal written method (column method); we can actually use mental methods! We have been finding links in numbers to assist our calculations too!
We have been looking at ways we can manipulate our sentences in English, instead of being predictable and using fronted adverbials, we have looked at different places we can include adverbials as well as relative clauses.
We have begun building our Space Shuttles using LOTS (thank you, parents) of recyclable products. The children have used their plans and designs to help build their shuttles. We plan on painting them next week.
We have continued to learn about Space this week - looking at the beliefs that the planets (and the sun) orbit the Earth as well as the facts about the Earth and other planets orbiting around the sun.
Week commencing 26th November


Busy, busy, busy is the tagline for the week - or term! We have been working hard on our Addition and Subtraction skills - particularly mental methods when estimating. We recapped on how to round numbers for estimation and approximation. I've been really impressed with how the whole class have retained lots of information from previous years.
In English, we have been learning a new way of writing for a purpose. We have been discussing who might read our writing and why they're reading it, this will inform us how we start our writing and what content it needs. It has been a really interesting week developing our skills and the children have improved lots because of this.
We continue our journey through space and have been looking at previous theories of orbits and how different eras had different beliefs.

Week commencing 3rd December
Exicitement is starting to hit Church Lane - is Santa going to visit..? Only if we're good girls and boys!
The way we are working, Santa is definitely going to be visiting! The whole class have worked so hard on their Maths skills; we have been working on 2 and 3 step problems. Although we found it tricky, we have worked hard and maintained a high standard of work.
In addition to this, we have been working on a variety of sentence starters for English. We have been toying with different ideas and starting sentences with phrases and words that we wouldn't usually. This is beginning to create an absolutely fantastic descriptive paragraph that will form the basis for our sci-fi story.
Week commencing 10th December
Have you seen him? Do you know his whereabouts? International Jewel Thief - Franco Rodriguez is on the run after stealing the world's most valuable diamond!
This is just a snippet from the English writing we have been completing this week. The thief has fled prison and is being hunted by the best spies the world can afford. The whole class have immersed themselves in to this situation and have been writing some incredible stories. We have been using a variety of sentence starters for excitement; different sentence lengths to create different atmospheres and ending paragraphs on cliffhangers to make the reader want to read more.
In Maths we have been tying up loose ends by looking at the last little bits of information around addition and subtraction. We took our end of unit test at the end of the week with a 97% pass rate!! Incredible effort this close to christmas!
We have used other times in the day to look some more at space - we have been reading some of the exciting news from around the world (Virgin flight to space/Mars landing and the geminid meteor shower.
A huge well done to the whole class for working extremely hard in what is notoriously a very difficult time of year caused by the excitement of CHRISTMAS!!!!!!!!!