W/C: 20/03/17
We have been working super hard again this week, in English we have just began writing our own balanced argument all about fox hunting and whether we should or shouldn't ban it. We have very strong opinions about this, which is really hard when writing a balanced argument that we don't put our opinion across! Keep an eye out to see our finished pieces.
In Maths we have been looking at working with money. We know how to find change and also adding and subtracting larger amounts of money. On Thursday and Friday, we looked at reading a range of scales including reading a ruler in cm and mm, reading scales in kg and g, finally looking at capacity focusing on L and ml.
In Art this week, we had to measure out flour, salt and water to make salt dough for our Easter project. We mixed the ingredients together and molded the salt dough into crosses. We then cut out sections of the cross so we can place boiled sweets in them. Next we cooked the crosses in the oven. The boiled sweets have now melted and set again so our crosses look like they have stained glass windows.
W/C: 13/03/17
What a fun week we have had! In English we have read a little bit more of our novel 'Stig of the Dump' it is getting really exciting! We have been introduced to the Snarget boys - they cause alot of trouble. In English we have continued working on balanced arguments, we are looking at all the key skills we need to successfully write our own balanced argument all about fox hunting, which is what Barney and Stig went to do. Do you think people should go fox hunting?
In Maths, we have cracked time on both digiatal and analogue, 12 and 24 hours, including time differences! This has been required hard work and perseverence- well done Year 3!
This is now the third week of Year 3 learning French by Miss Melloy- she is much better than Miss Jackson!! We are so good at French now- we can hold a simple conversation with our friends.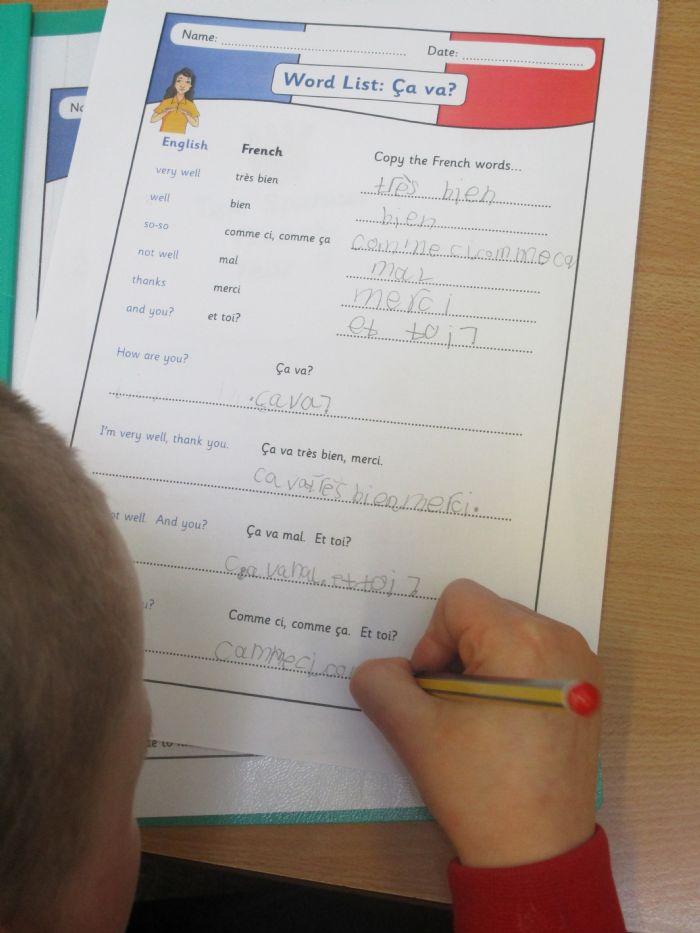 W/C: 06/03/17
We have had such a tough week learning how to tell the time on both a digital and analogue clock in 12 and 24 hours! We have found this really tricky.. but we survived the challenge!
In English, we have had lots of fun. We have begun the skills preparing us for our big write. We are looking at a balanced argument.. this is where we get to argue with each other (fairly though!). Today we had a go at this, the question was: Should uniform be banned? The children got onto teams 'For' and 'Against' they developed a bank of ideas ready to fire at the opposing team. The debate got under way and we gave a solid argument to support our side. This was a great task that the child did and maturely! Here are the teams preparing for the big event...
  
W/C: 27/02/17
What a busy week we have had! We have been working really hard in Maths and English this week. In Maths, we have been learning to tell the time in both analogue and digital for just 12 hours so far. We know that when it is the digital time- it is always past the hour. In English, we wrote a cave description of Stig's cave in first person (as if we were Barney). We thought about the smell, what we could hear, what we could see and what out thoughts were!
In Art this week, we have been looking at Cave Art. Did you know, in the Stone Age they used to draw in rock all over the walls and told a story as they did it? So, we had a go ourselves. Here we are in make shift caves telling our story!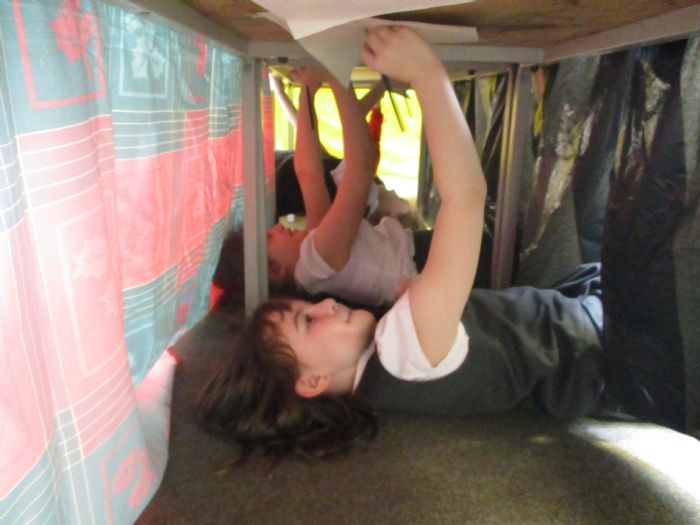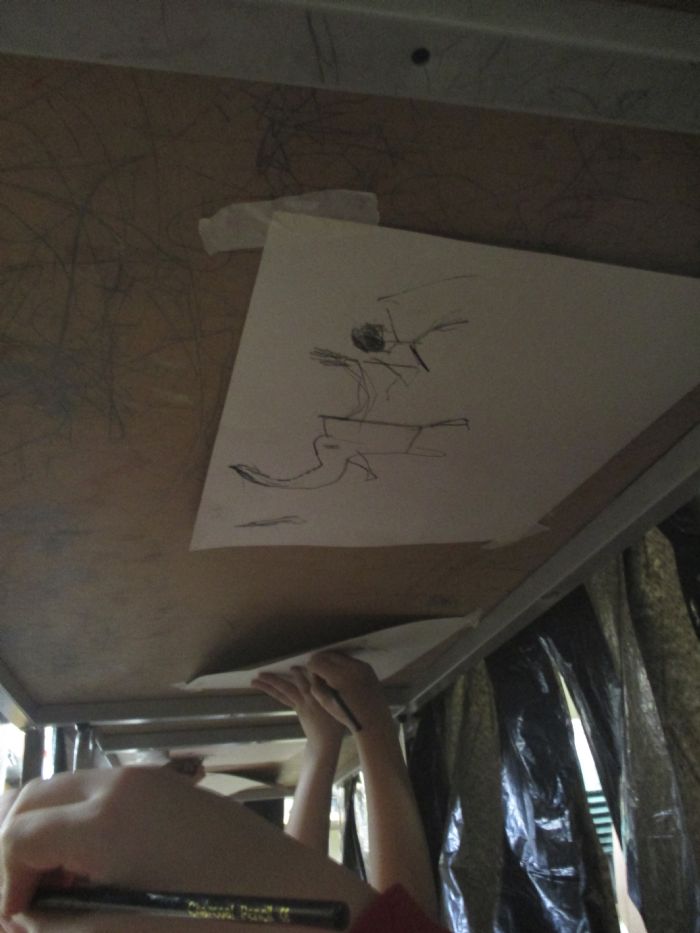 We also got to dress up as our favourite book characters for World Book Day on Thursday 2nd March. Can you guess which characters we are?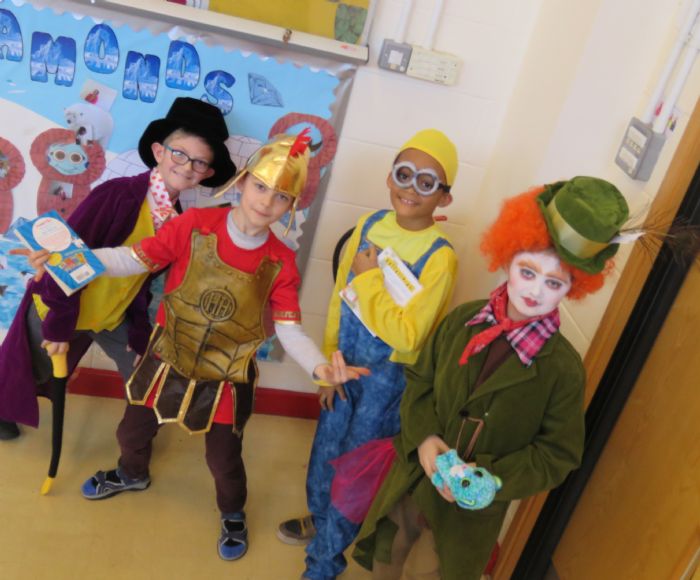 W/C: 20/02/17
Welcome back Year 3! I hope you had a fantastic half term and ready to start Term 4.
Year 3 have come back ready and eager to learn. We have begun the week looking at whom the Stone Age people were including about their lifestyle in Topic. This has helped us with our English, our new novel this term is called 'Stig of the Dump' by Clive King. We have read chapter 1 and found out about where Stig lives, what he wears and that he can't talk English!
In Maths we have finally finished our Statistics unit- the children had amazing results in their posttest! Next week we will begin our measure unit, beginning with telling the time in 12 and 24 hours on an analogue clock.
W/C: 06/02/17
After last week looking at Roman what life was like as a Roman soldier, we got to try it out ourselves. Fiona was our lead commander and gave us our Latin instructions. We had to follow the instructions carefully otherwise we would be in lots of trouble!! Here we are marching in formation.. you can see we are in perfect straight lines!!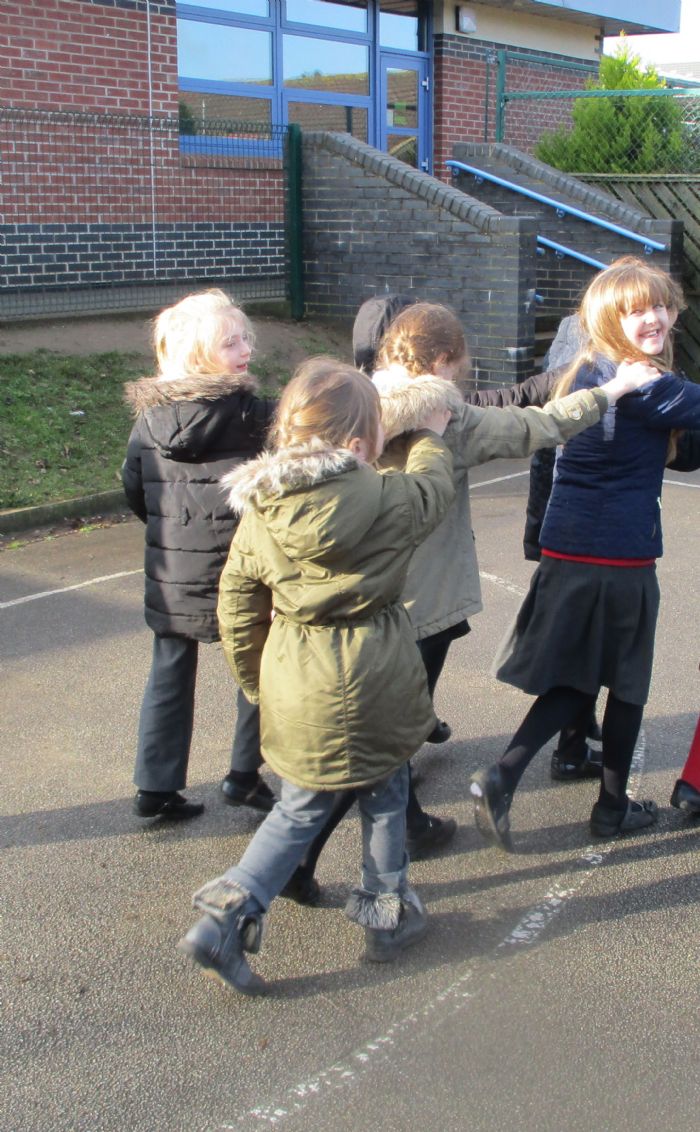 W/C: 30/01/17
What a fun week we have had yet again! Year 3 watched a Roman Soldier clip to understand what life would be life in the Roman Legionary, we know they had to be well-trained and disciplined otherwise their would be serious punishments! The children looked at organisational skills, the weapons they used and what equipment they had inorder to battle successfully. Here is Jessica's super piece of writing to show us what we learnt today...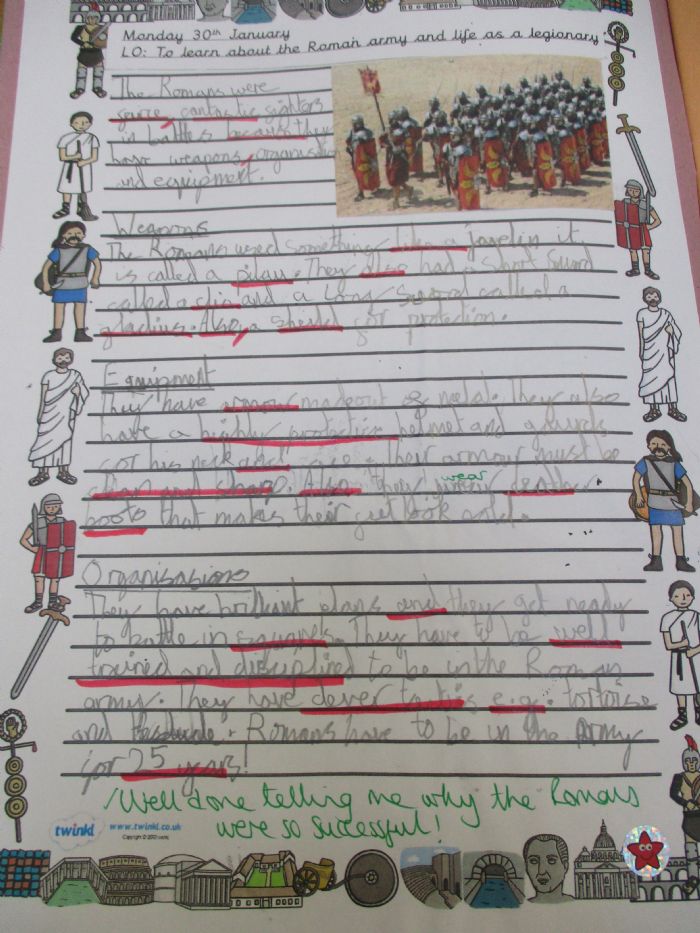 W/C: 23/01/17
This week we had so much fun, we were looking at forces in Science. We had to investigate which surface had the least friction and allowed the car to travel the furthest. Year 3 had to make a prediction as to which surface had the least friction and then tested these out. We had 6 different surfaces on a ramp (all starting at the same height), we let go of the car at the top of the ramp and watched to see how far it travelled in cm's. We tested each surface 3 times to make sure we could get an average distance. We made sure we kept the test as fair as possible! For one half of the class, plastic had the least friction and the other half of the class had sponge with the least friction. Here we are in action: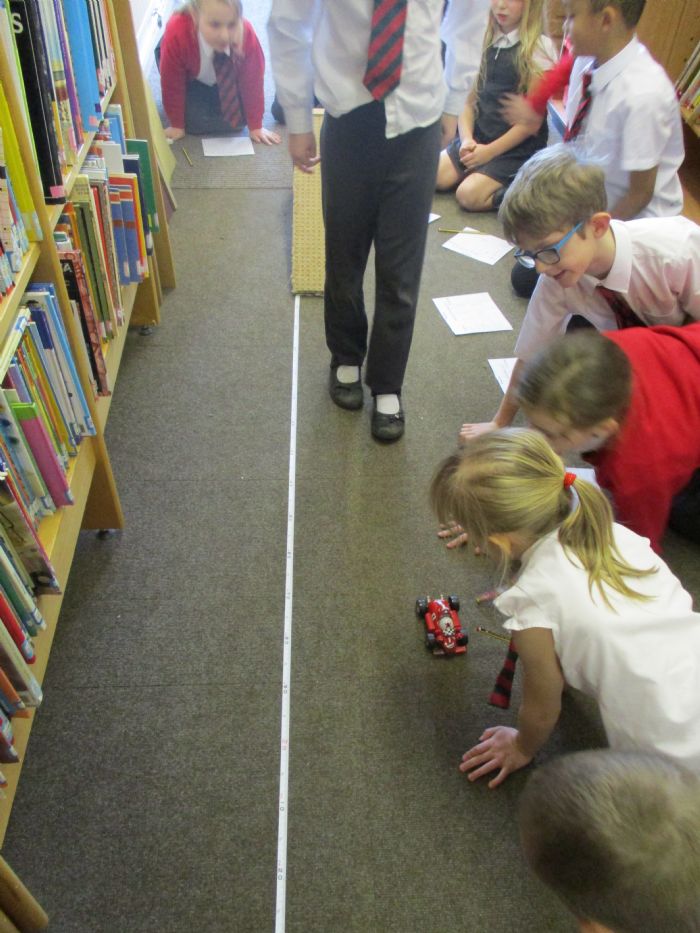 W/C: 16/01/17
Another busy week for us in Year 3, we have been working so hard in Maths solving lots of fractions! We have been adding and subtracting fractions, finding equivalent fractions, looking at its decimal notation... Year 3 are super clever to be able to do all of this!
In ICT we have been using a program called 'SketchUp' to design our own 3D Roman Castle, this is a modeling program where we have to have a lot of patience and skills to be able to do this successfully. Here are some of our designs...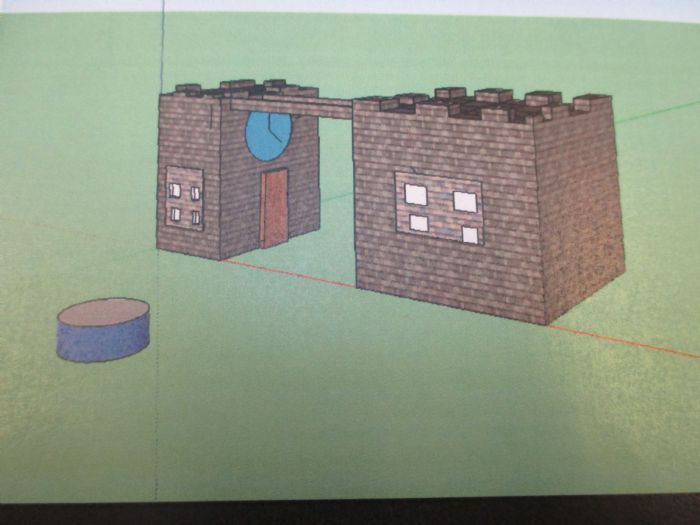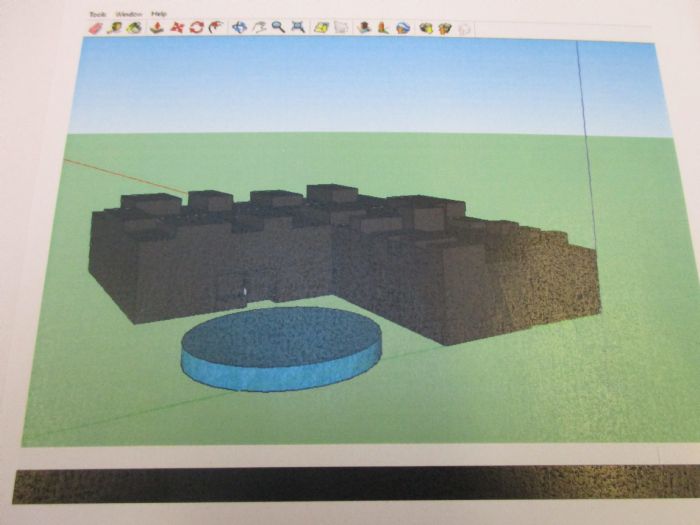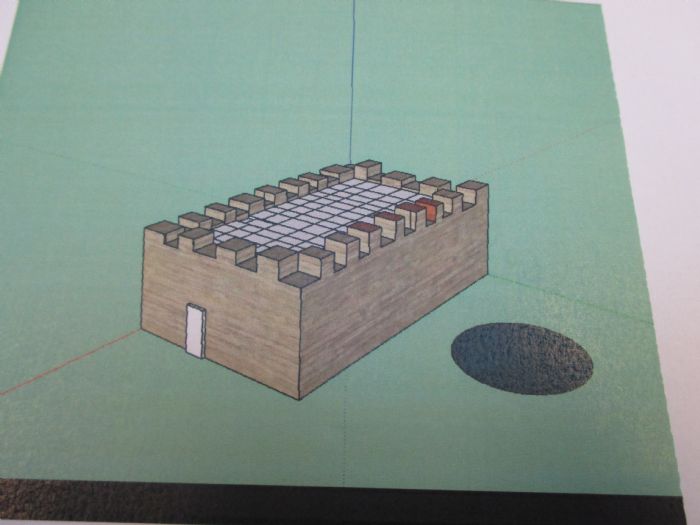 W/C: 09/01/16
This week we have been learning all about the Roman Numerals and what they mean. This was confusing! However, can you work this calculation out (because we can!).... V + V ? We know lots about Boudicca too; she was part of the Iceni Tribe and was not very happy when she was defeated!
We have also been reading a book linked to our English, 'The Captive Celt'. This book is really good fun, there is a little boy called Deri, he is a slave for his Roman master and doesn't have a very good life. We have been using lots of new skills including; fronted adverbials, adverbs and a range of conjunctions and propositions to describe this helpless, pitiful boy. Using these skills, we will then be able to write a character description all about him. Miss Jackson is really excited to read our finished drafts once we have edited them! Here is one groups mind map to help them gather ideas all about Deri and his life....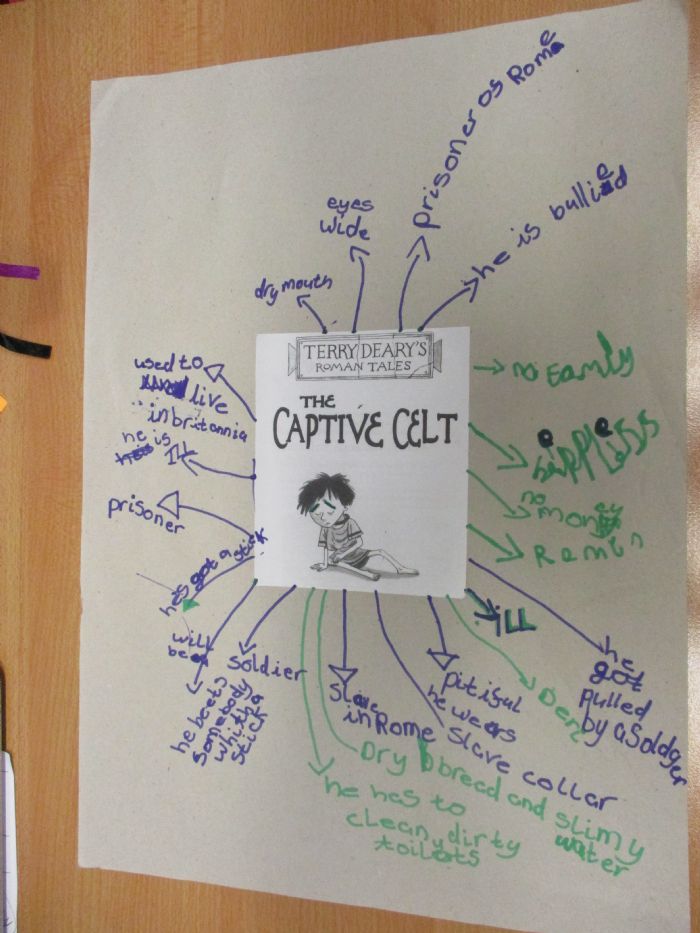 W/C: 02/01/17
What an amazing start to 2017 Year 3 have had, we have kicked our Rotten Romans off with a bang! We have been looking the legacy the Romans have left behind and didn't they do a good job. Just imagine what the world would be like without the Romans discovering the calendar, roads and even sewage! We are pleased the sewage is now underground so it doesn't smell everywhere we walk. Well done to starting our first week back recharged and ready to learn so much.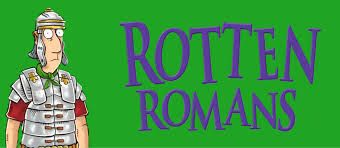 Welcome back!
It is now 2017, I hope you all had a fantastic Christmas and a very happy new year.