Summer Term 2017
Click here to see what we are learning in our final term.
Click here to see what we are learning this term.
W.C 17.07.17
And just like that, its over, we have reached the finish line! Oh its been tough going at times but we've worked hard, knuckled down and now its time for a very well-deserved rest. This week we've...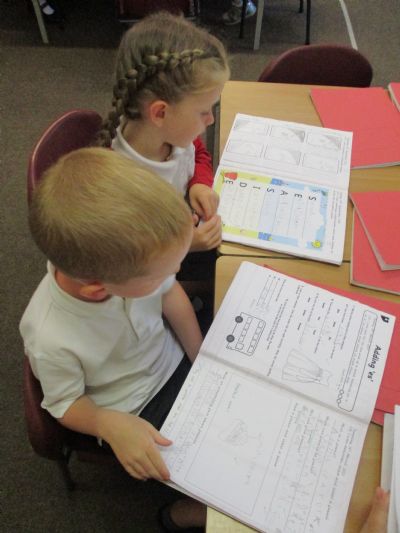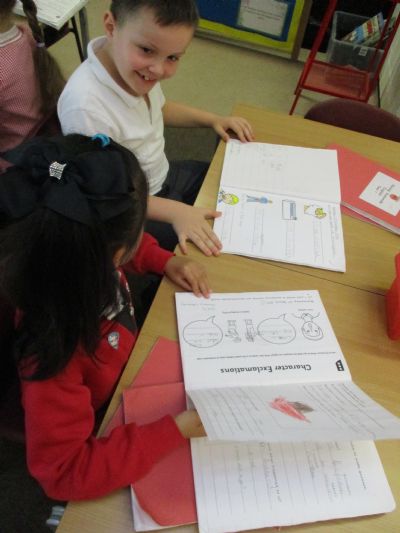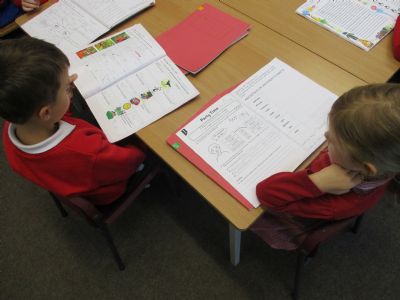 Looked back on our work from the early part of the school year compared to more recent pieces. What a difference we can see!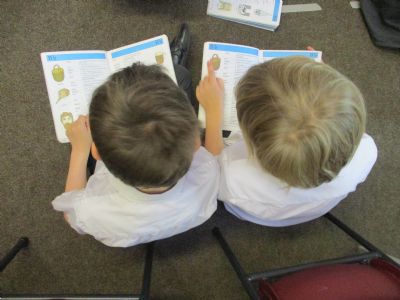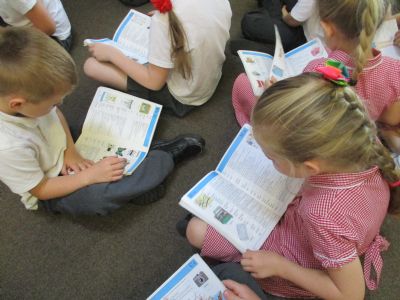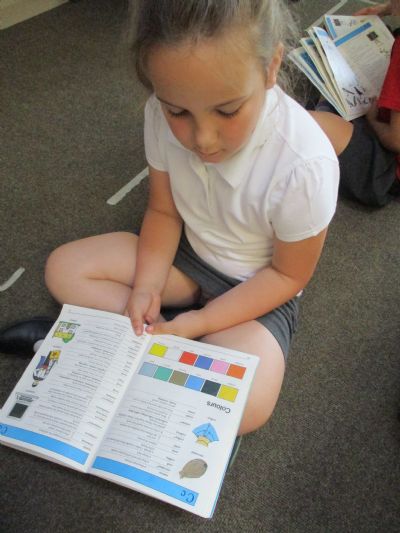 We have explored how to use a dictionary.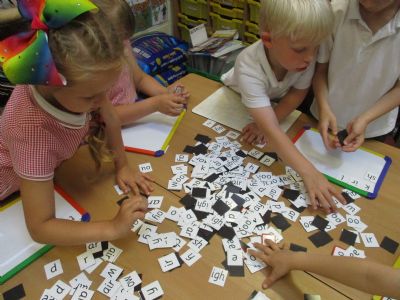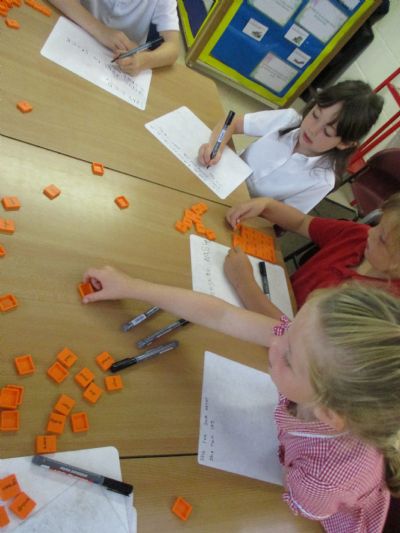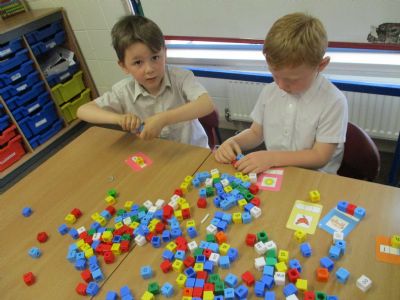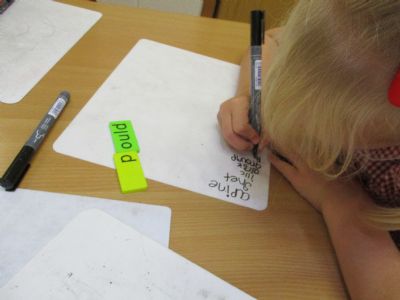 Done lots of phonics activties creating silly sentences, spelling words and alphabet sequences out as well as creating alien and real words.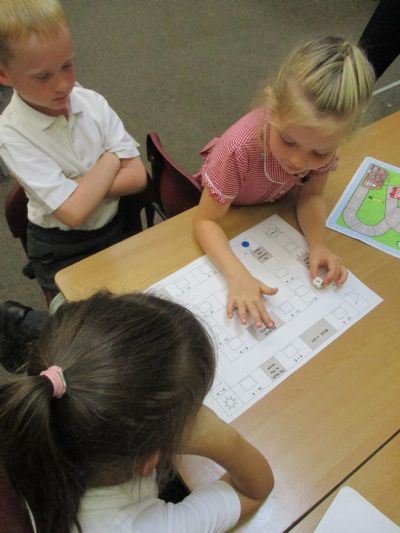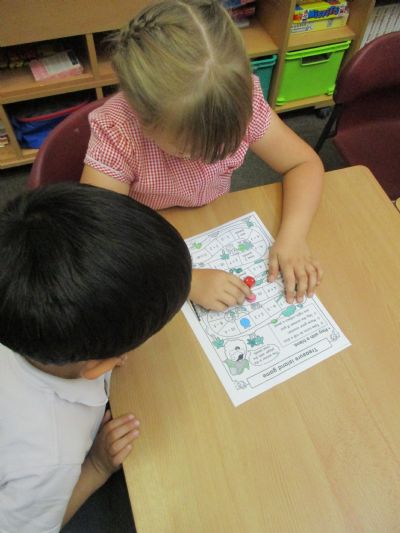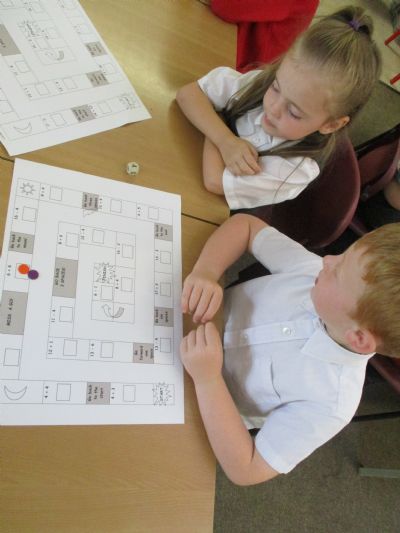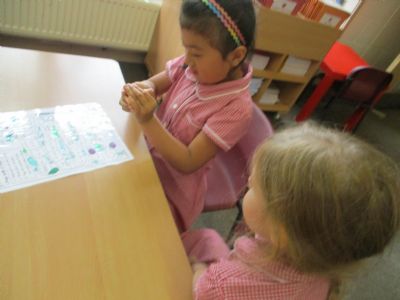 We've played addition and subtraction board games in maths.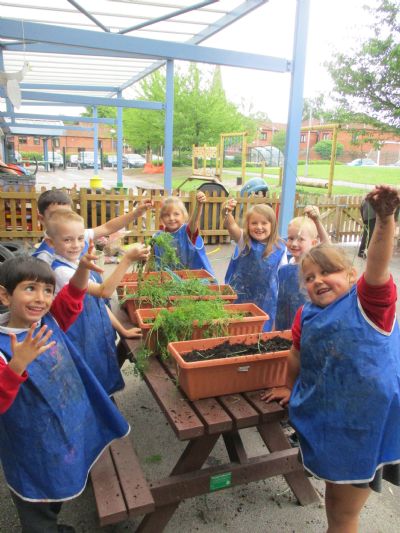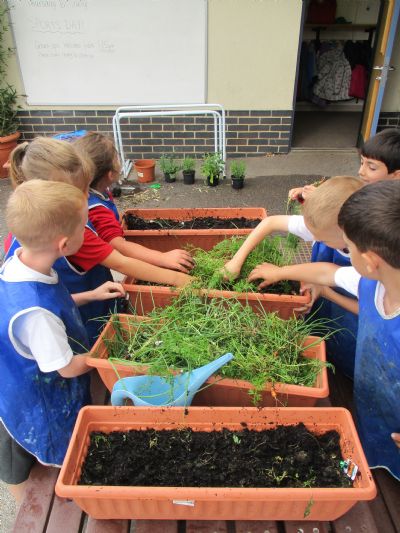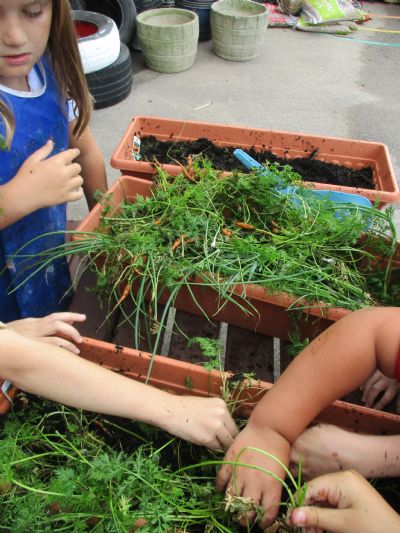 And we've picked some carrots and spring onions then planted some new herbs ready for the changes to the outdoor area to welcome the new Year Ones in September.
There is a celebration assembly which everyone is welcome to on Friday 21st September, at 1:15pm.
A busy week we're sure you'll agree but a lovely one to end the year. All the grown ups are so proud with how much everyone has changed and matured, the work that they are now producing and the resilient attitudes we are noticing towards their work. We hope you all have a wonderful summer, be careful and be safe and please say hello when you're all big Year Twos in September! It has been a pleasure teaching you all.
W.C 10.07.17
Some special treats have taken place this week. On Monday, along with Reception, Year One had the chance to learn about a special Islamic celebration which has recently happened, called Eid. We learned more about the Muslim faith including the holy place which all Muslims visit called Mecca and even got chance to dress up in some very special celebration clothes.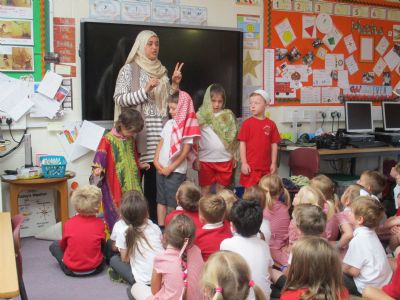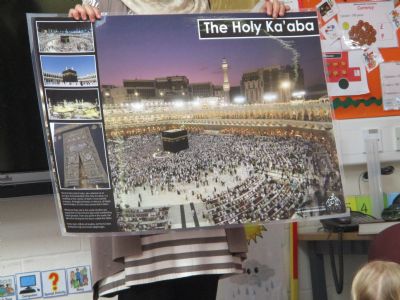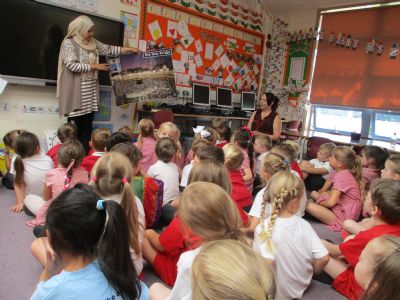 This week was also transition week, so we have spent lots of time in our new classroom with our new teachers, Mrs Copson and Mrs Smith, as well as our new Teaching Assistant Sue.
On Thursday the whole school took part in a sponsored Welly Walk in aid of the African Angels Independent School in South Africa. Thank you to all grown ups for sponsoring us, your money will go to a fantastic cause and we all walked our wellies off trying to do as many laps of the field as possible. Each of us literally walked miles!
One welly had an extra little friend trying to tag along too!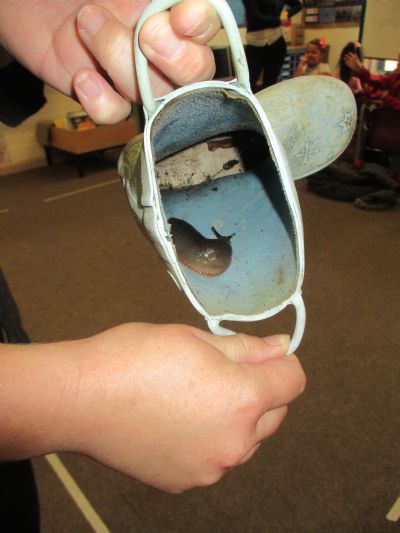 On Friday we also took part in a Bollywood dancing workshop, working on our skills which we learnt last half term in our Around the World topic! It was lots of fun.
Next week we're back to normal, in Maths we will be recapping multiplication and division and in English we will be learning some skills that will help us further in Year 2 such as using a dictionary.
Friday 14th July is the end of year summer discos, the KS1 begins at 6pm until 7pm and the KS2 disco at 7:15pm until 8:15pm.
Next Friday (21st July) is our last day at school and the last celebration assembly which all grown ups are very welcome to attend, time to be confirmed.
W.C 03.07.17
Sports Day this week, thank you to all the grown ups who attended, we had a wonderful time and every child tried their absolute best which is all we can ask for. Below are some pictures of the races in the afternoon.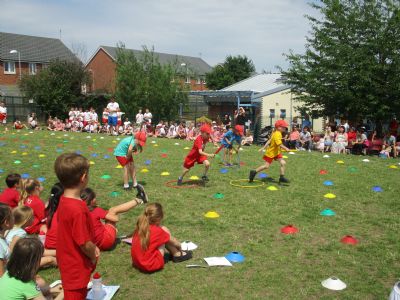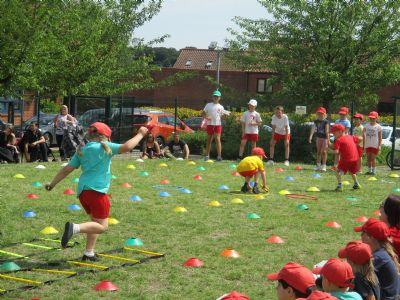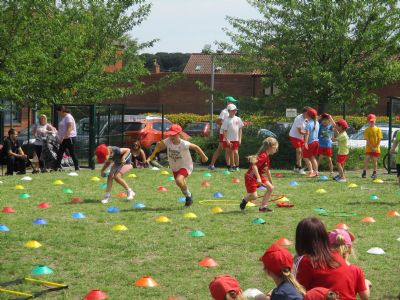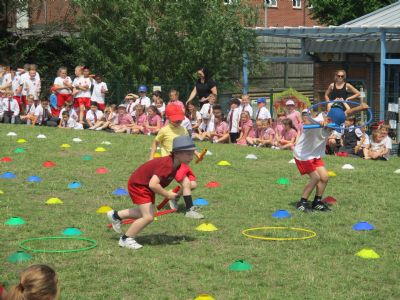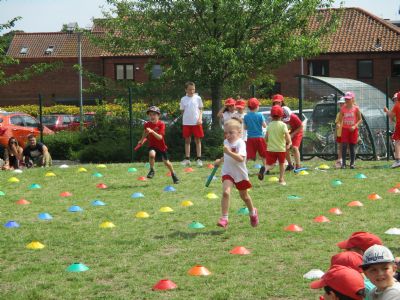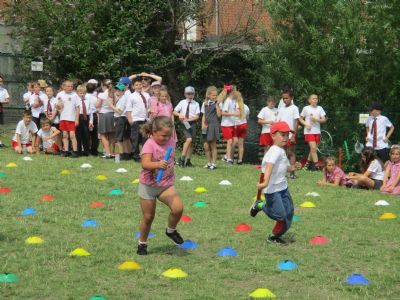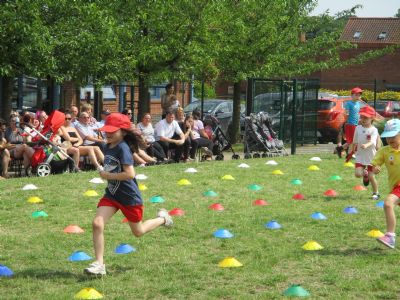 We had a big push on Maths Whizz this week to see if we could steal the crown from Year 2. We did beat them....but just couldnt do quite enough to see off Year 3! Congratulations to Miss Jackson and the gang, we did our best!
W.C 26.06.17

This week we got to take part in an exciting ICT project along with Reception, we were playing with the BeeBots taking them around mazes and across mats to get to different destinations. We are beginning to understand how to program algorithmns as well as improve our turn taking and group work skills.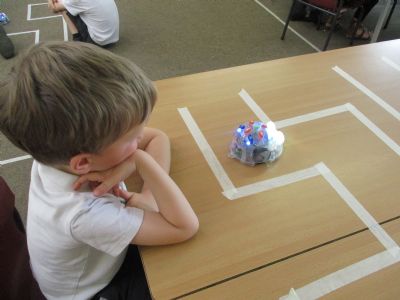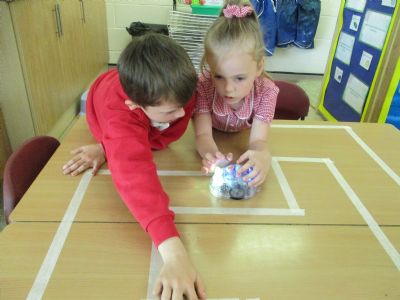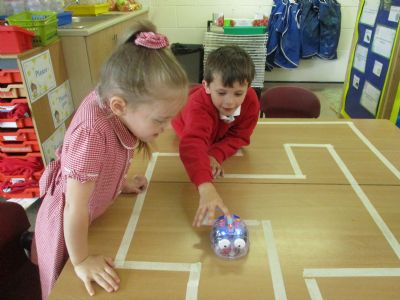 W.C 19.06.17
We've completed lots of assessments this week, looking at how much we have learned in our maths, spelling, punctuation, grammar, writing and reading. Miss Cragg and Alex are very proud of how hard everyone in Year 1 has worked this year, the count down is on to the summer holidays now!
What a super time we had at the Summer Fayre! Thank you to all grown ups who attended. The choir sang beautifully, there was great entertainment from Carrs, all of the food on offer was yummy and there were some great games to play! Hopefully we have raised lots of money for our school.
W.C 12.06.17
This week contained something very special - our trip to Yorkshire Wildlife Park! You can see lots of the photos below, we really did have a wonderful time. Both Year 1 and Year 2 were brilliantly behaved and listened really carefully as we moved around the park. We saw lots of animals, had a yummy picnic lunch and got a little play on the adventure playground before we got on the bus to come back to school. Since the trip we've also done some great writing in our English lessons, writing a recount of what we did and also a letter to Yorkshire Wildlife Park to tell them our favourite animals and also to ask them some questions, using question words and question marks.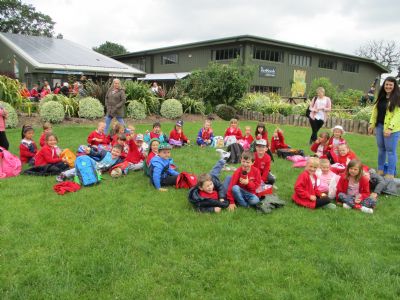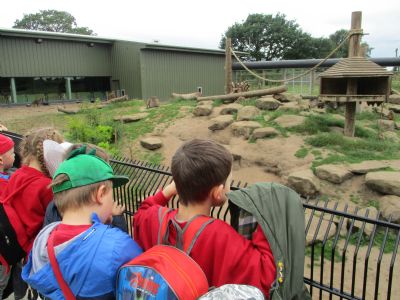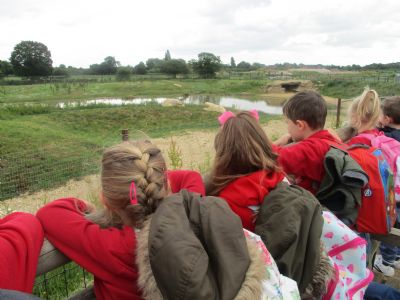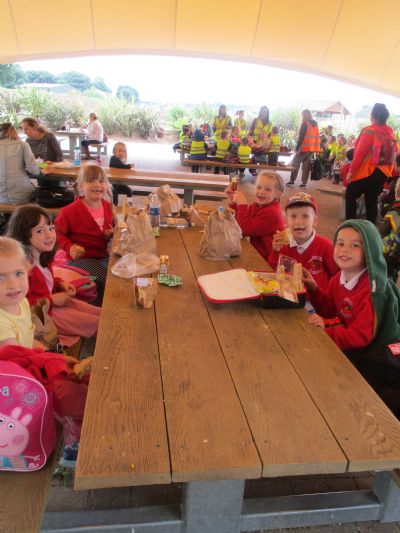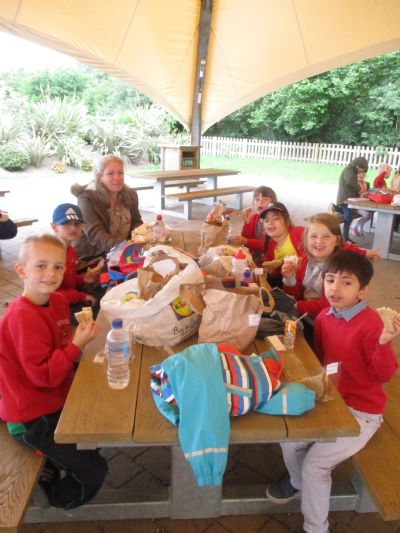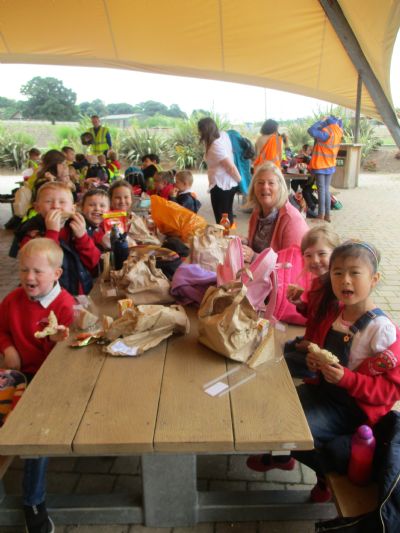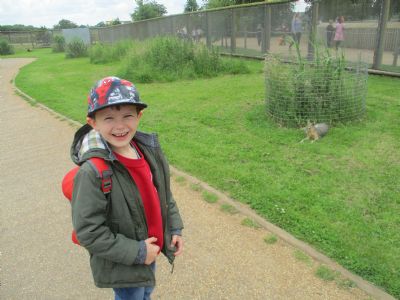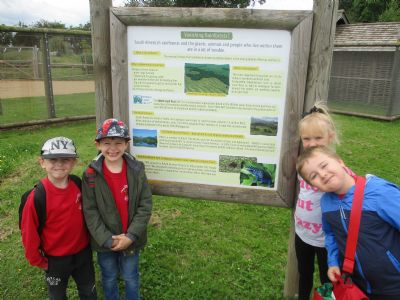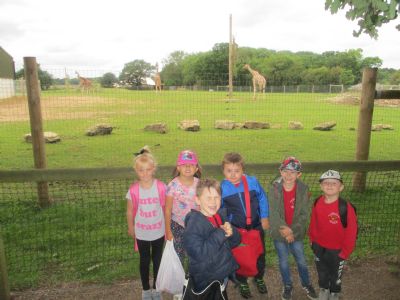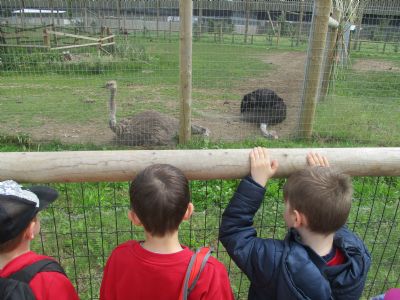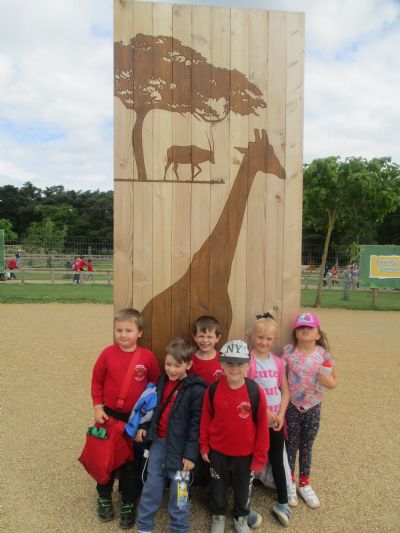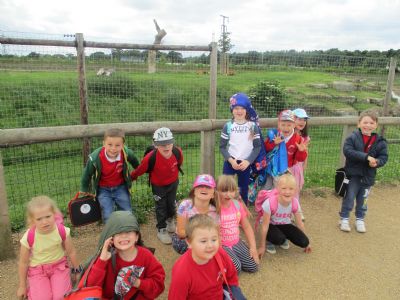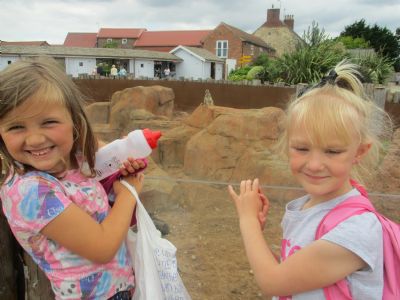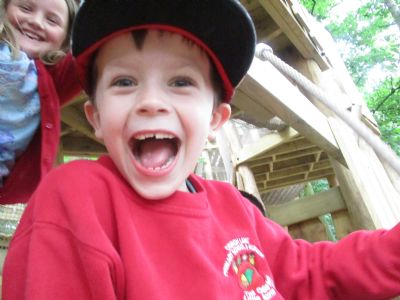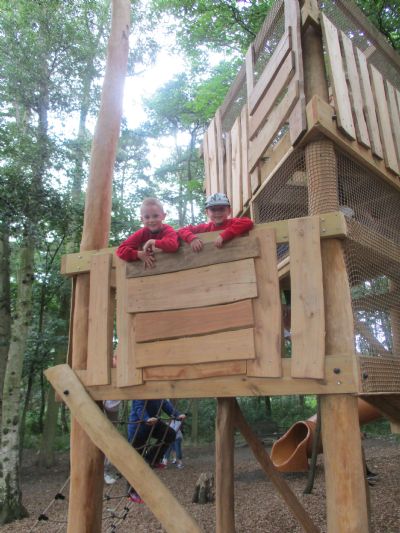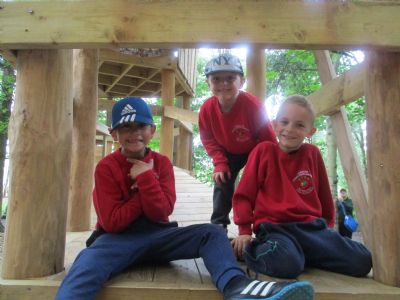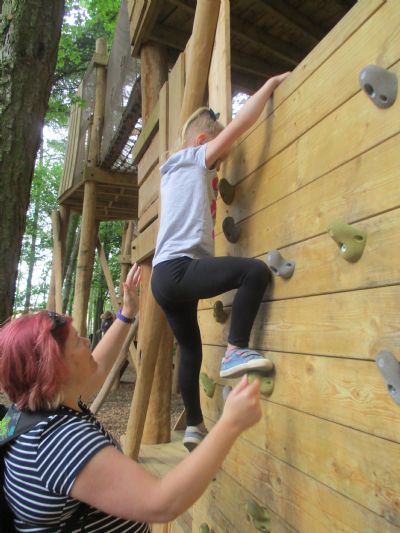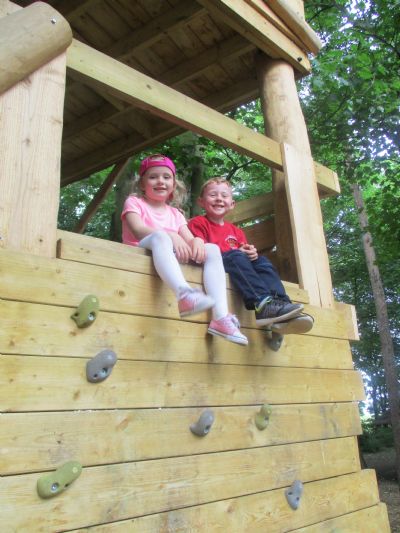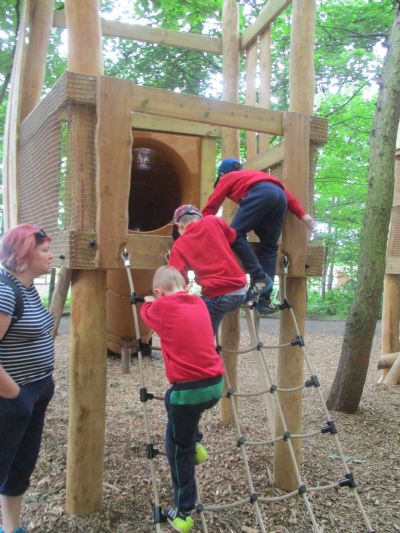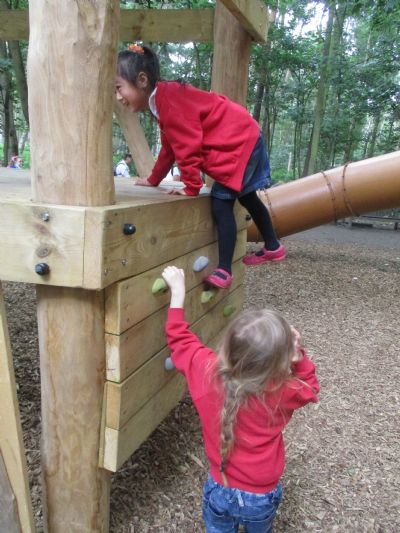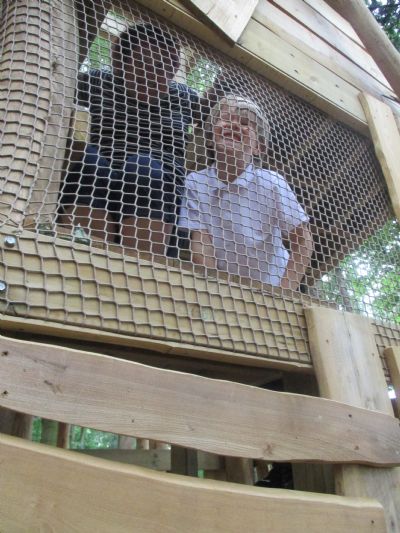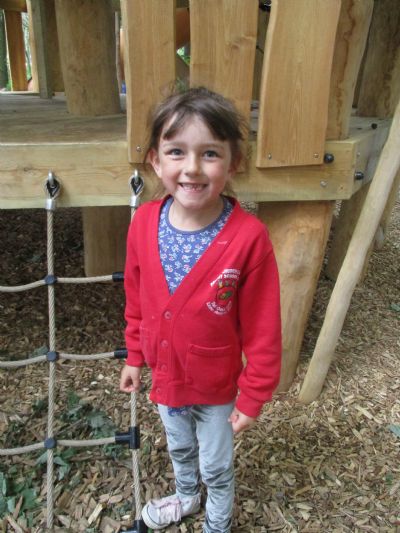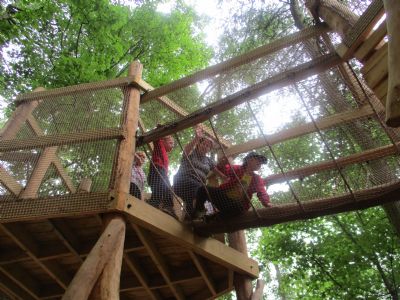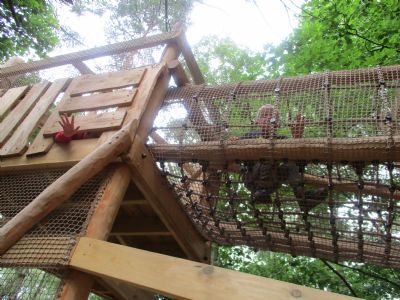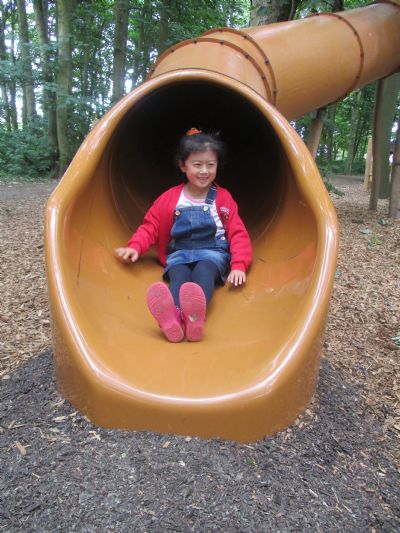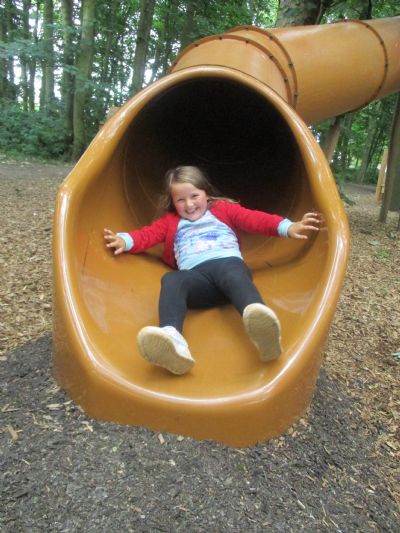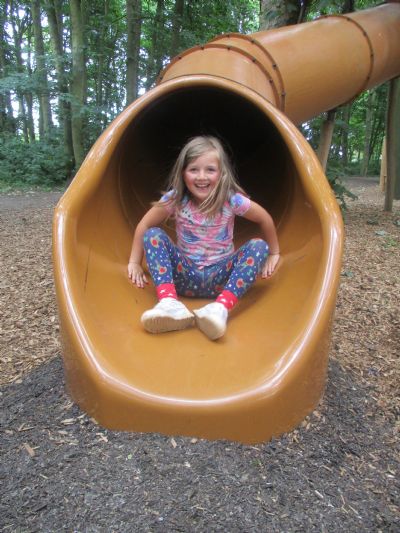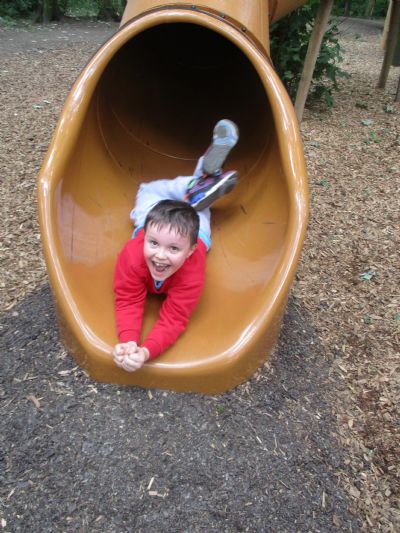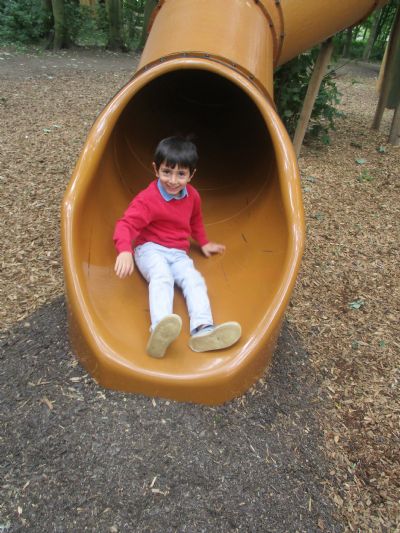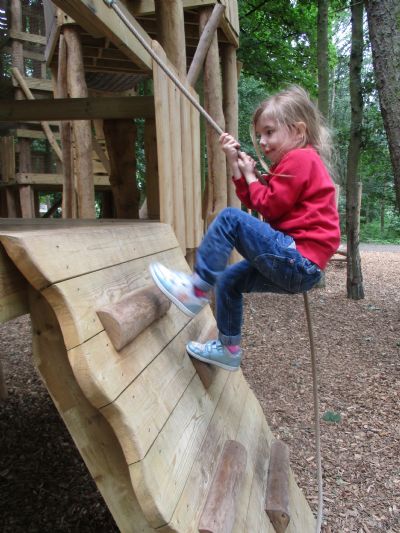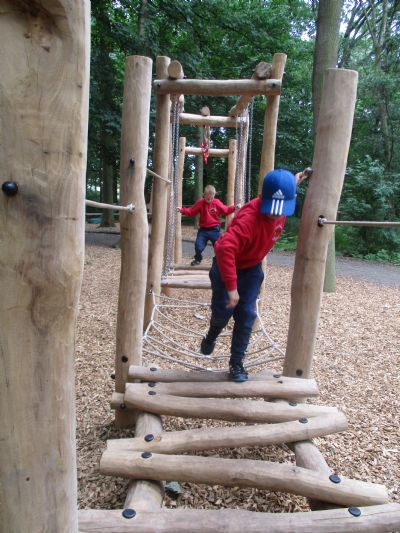 In Maths this week we've been recapping addition, combining numbers and doing more work on place value and our understanding of number. We're beginning to gain a deeper realisation of numbers, identifying their properties and knowing that we can explain and reason our thoughts through mastery activities. We'll be moving on to subtraction next week.
In Science we've continued with our new topic, learning about animals including humans. We have been identifying animal body parts and putting them into their five groups according to these attributes; mammals, reptiles, fish, birds and amphibians. We're getting really good at naming animals and sorting them into these groups! We've also done some rainforest art with Fiona and made some craft items for everyone to buy at the Summer Fayre which is taking place on Friday 23rd June.
This week has also seen the arrival of the long anticipated Year 1 Phonics screening...and we are pleased to say that every single child who undertook the test tried their absolute best, we can ask for nothing more than that. The hard work and dedication of the children was evident and Miss Cragg and Mr Clay were really impressed at everyone's knowledge of all the sounds as well as their blending abilities. No more real words and alien words you'll be pleased to hear!
W.C 05.06.17
Welcome back! We hope you had a fun and relaxing half term, ready to start all over again in the final push towards the end of year. We've had a busy week getting back into the swing of things, our new topic is called "It's a Jungle Out There" and this week we've been focusing on the different layers of the Amazon rainforest in Brazil as well as looking at some of the animals that live there.
Our new Science topic coincidentally is also Animals...great planning there from Miss Cragg! This week we've been beginning to identify and classify animals into their different groups including mammals, fish, birds, reptiles and amphibians. Year 1 were all VERY shocked to find out that humans are mammals too!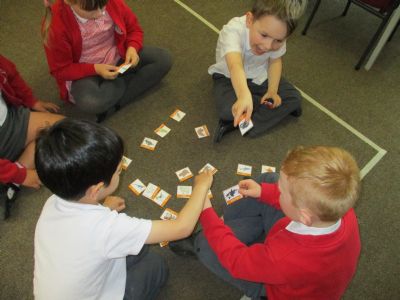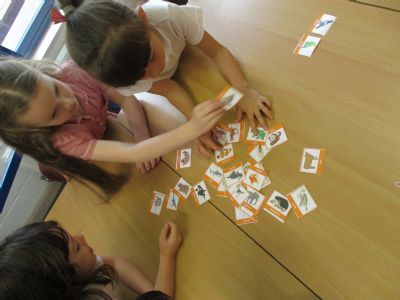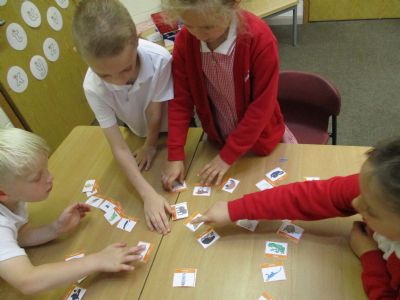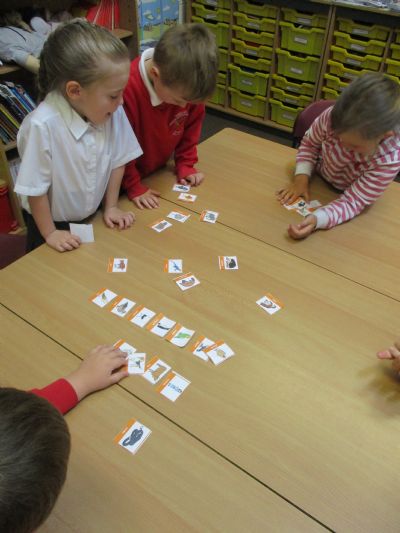 In Maths we have begun revisiting and recapping all of our previous learning, starting with place value. We have been identifying tens and ones, noticing one more and one less as well as 10 more and 10 less, to enhance our understanding of number. Next week we will move on to reminding ourselves all about addition.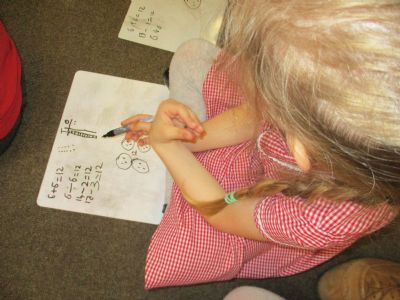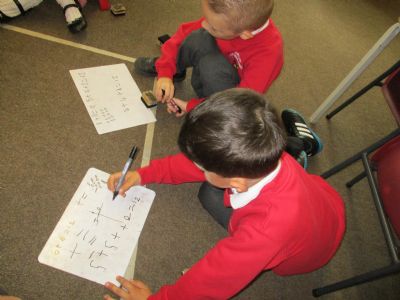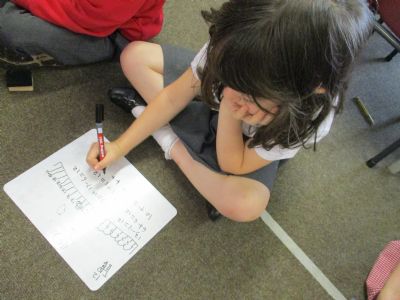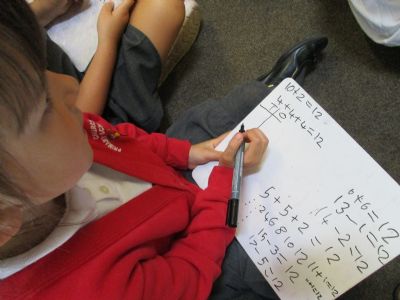 Next week is the Phonics Screening, a mandatory test all children undertake in Year 1. It is nothing to worry or panic about, we have done lots of little mock tests with Miss Cragg and Mr Clay so far this year. We should sound out a word then blend it together to say the complete word. We are all very well practiced! Please can everyone go over the practice words again at home over the weekend to give us all the best chances possible.
Also next week is the trip to Yorkshire Wildlife Park, departing at 9am on Tuesday 13th June. You can wear any trouser or shoe (depending on the weather!) but please wear school jumpers so everyone stands out in the crowds, thank you. We will return at 4pm and a packed lunch will be provided.
Thank you all for your continued support in helping us become more independent. This week we've had lots of goodbyes at the door or in the outdoor area, thank you to all the grown ups doing that.
W.C 22.05.17
And we've made it past the finish line, the end of term is here! Once again we've had a hot and sweaty hard working week, learning about China this time as part of our Around the World topic. We've learnt about the tallest mountain, the rivers, the food and the music to name but a few things. We had some time to make some Chinese art too, we made some traditional farmers hats and lanterns as well as practising our Chinese calligraphy writing our names and sentences with the Chinese character alphabet. These are some of the photographs of our art lesson!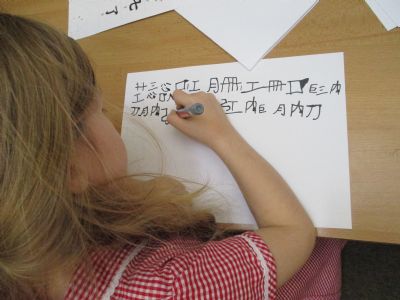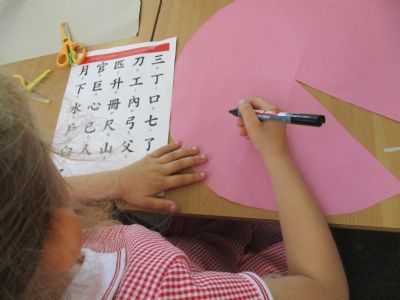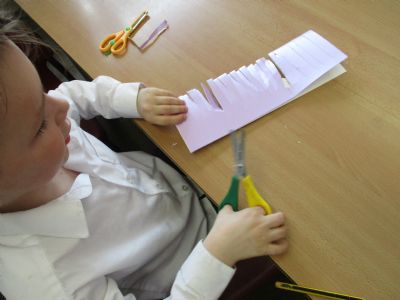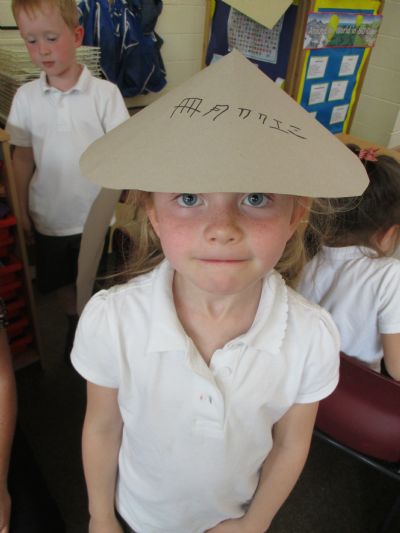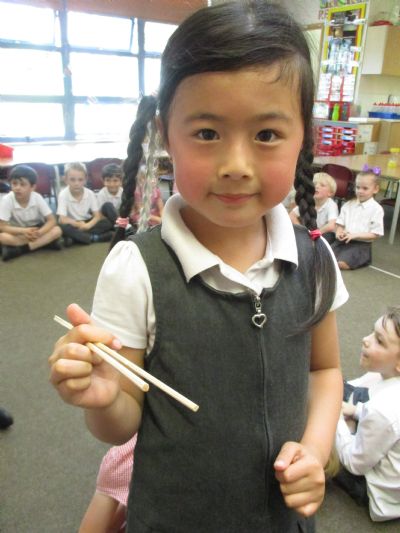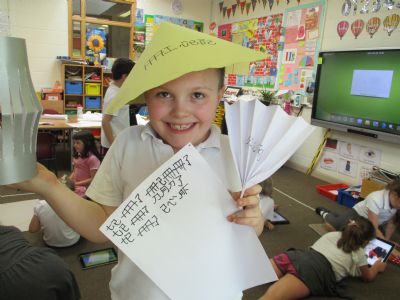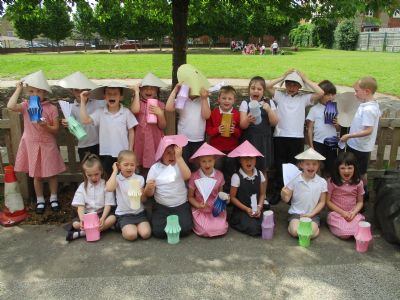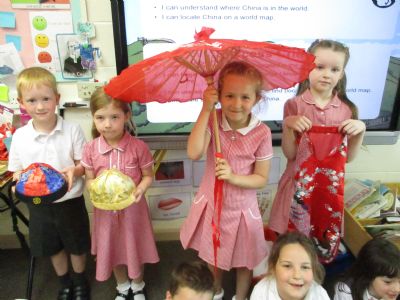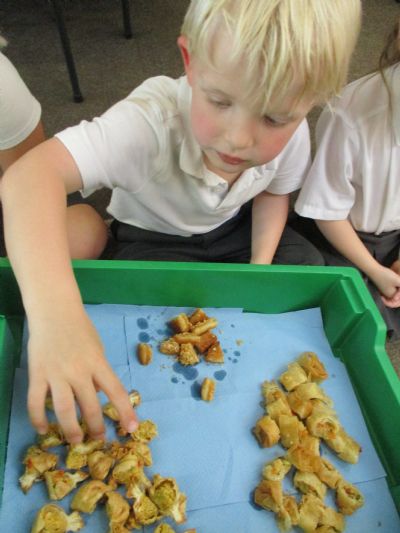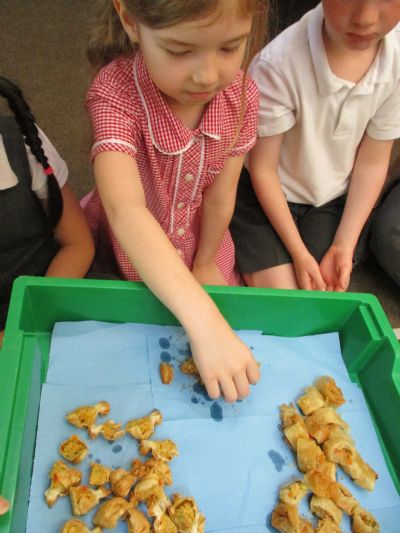 In Maths this week we have returned to money, remembering how much all of the coins and notes are worth and also reminding ourselves of subtraction to give change. We also looked at putting events into chronological order and used some time words to write sentences to describe the events of our day. We have completed our measuring post test so should have some excellent results. The homework this week is maths based, giving all the Year 1 children chance to show off their measuring capabilities in some practical activities to complete at home. Also in there is a phonics checklist with some real and alien words to practice reading, the Year 1 Phonics Screening Check will be taking place once we return to school after half term. This is an important test which all children take part in. Please practice reading books and reading this list over half term to give every chance a great chance to pass the test.
In Science this week we have been discussing in depth what a plant needs to grow. We looked at the beans we planted that we didn't give any soil, sunshine or water to, and compared them. We decided that the most important thing that any plant needs is water.
Have a wonderful time at the disco tonight, have a very safe and enjoyable half term and don't forget to bring in your slip and money for our trip to Yorkshire Wildlife Park on Tuesday 13th June!
W.C 15.05.17
Half term is fast approaching now, we're heading towards that finish line! As usual, this week has been a busy one. India has been literally the flavour of the week, we have been learning about all things Indian in our English lessons. We have found out lots of facts and information about tigers, completed India fact files, created some Indian art in our rangoli patterns and mendhi henna designs as well as sampling some Indian cuisine, as you can see from the pictures, yum! Miss Cragg brought her saris in which were worn by her and Alex to learn some Bollywood dance moves in the classroom. I think a new career is beckoning for some of the children in Year 1!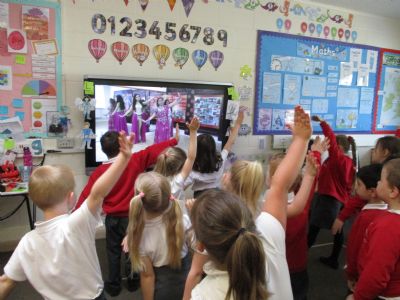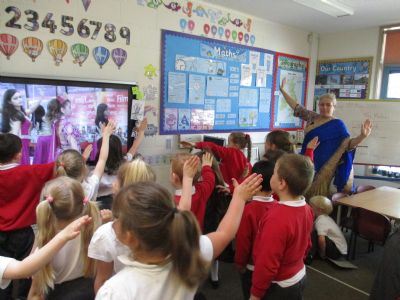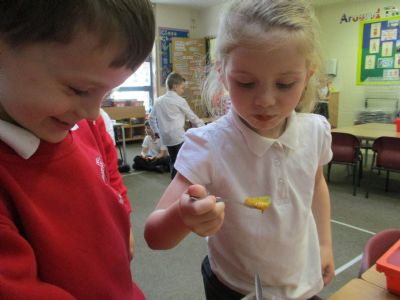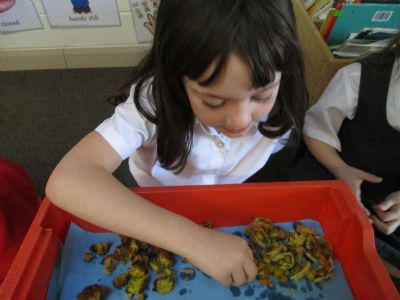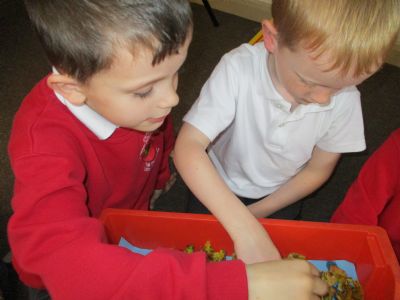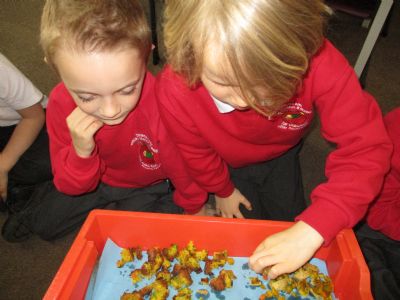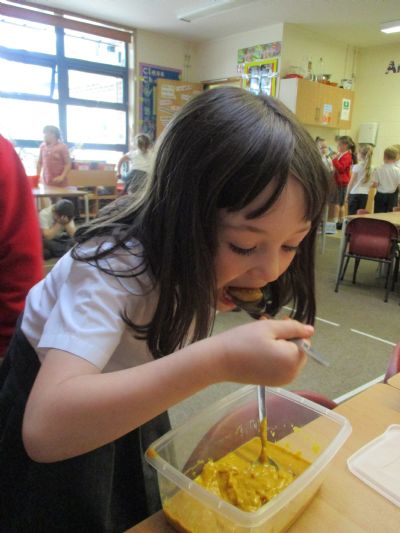 In Maths we've consolidated our measurement knowledge by going over capacity, weight and length again and introduced a new aspect, time. We estimated how long a minute was, timed our partners doing various activities to see how many they could complete in a minute and have begun to master o'clock and half past. The homework this week focussed on these aspects of telling the time and drawing the correct hands on the clock face. Next week we will be putting events into the correct order and going back over money again before we complete our post-learning test to see what progress we have made.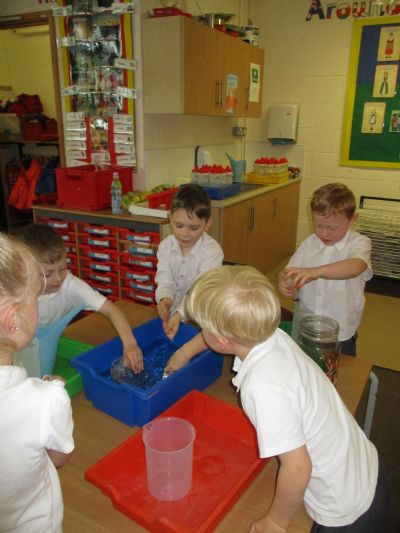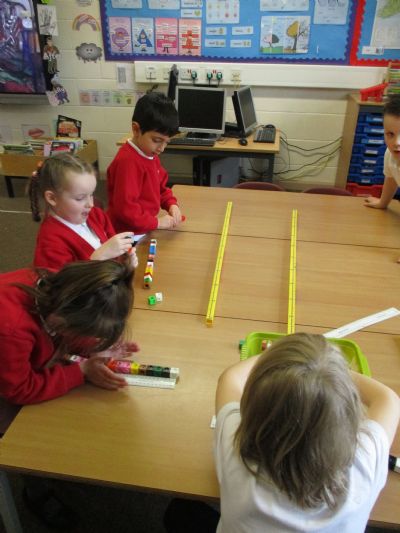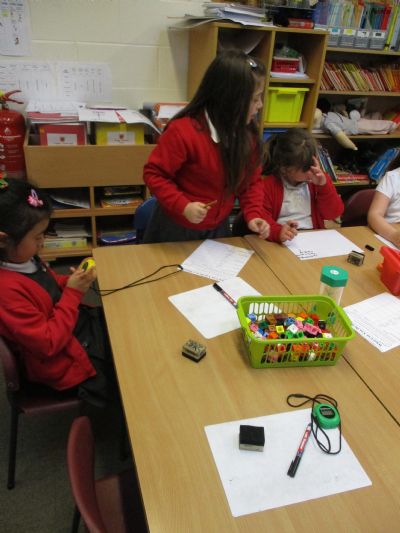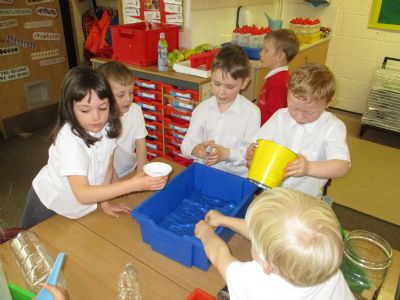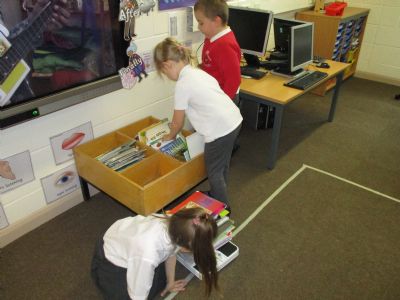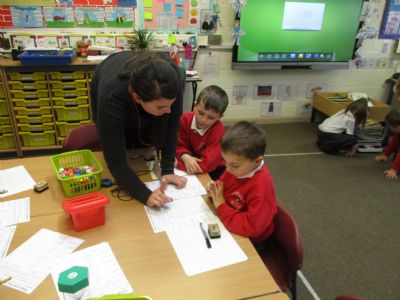 Some sad news to share with you, unfortunately we noticed that the mummy and daddy blackbird were no longer flying back and forth to their nest by the door. On Tuesday Alex checked the nest and sadly the babies had been abandoned and nature had taken its course. We believed that it was the right thing to do to let the children know about this and whilst we are unhappy that this was the outcome, the children have begun to understand that sometimes nature is not fair. We can now use the door into the outdoor area and directly into the classroom. Hopefully we will continue to observe birds and other animals around our homes with interest in the future.
Continuing the theme of animals, this week we released details of our school trip along with Year 2 to the Yorkshire Wildlife Park. We will be travelling there for the day on Tuesday 13th June to link with our new topic of 'The Rainforest'. The price is £12.65 which can be paid to the office to secure your place. We are all incredibly excited to see the animals and have a lovely day out!
On Thursday we completed a Max Respect workshop promoting safe travel and being safe on the roads as well as on public transport. Guided reading continues to test us all though we are making good progress in our quest to become more independent learners!
Speaking of independence, after half term we would like to ask for all grown ups to help us become more self-sufficient at school. This means dropping us off outside the door to the classroom in the outdoor area rather than accompanying us into the classroom as well as leaving us to get ourselves changed for PE. We are all becoming more mature as we move towards Year 2 and this is the next step in that process. Thank you very much for your continued support, if there are any issues with this please see Miss Cragg or Mr Clay.
A date for your diary is a disco on Friday 26th May, KS1 from 6-7pm. Hope to meet you on the dancefloor for a little boogey Year 1!
W.C 08.05.17
Another week, flown by like the blackbirds on the nest outside our classroom! Speaking of blackbirds, all of our English learning this week has centred around these little winged things, we have learnt all sorts about them. We can tell the difference between males and females, we know all about what they eat, how they build their nests, the comparisons between them and our other favourite bird, the Emperor Penguin, and we have learnt about their eggs (they have really ugly babies!). We got the chance to build a nest of our own and found out that birds are very clever to do this without any glue! We know that the eggs in our nest have hatched and we now see both the mummy and daddy blackbirds returning to the nest often to feed them. We have produced some fantastic writing about blackbirds that impressed not only the adults in our classroom but also Mr Clay too. Some of us have even begun to use cursive, joined up handwriting in our work which is amazing. That shows that we are beginning to get ready for Year Two!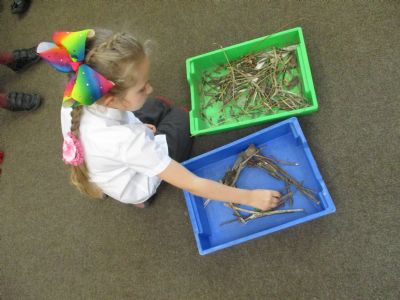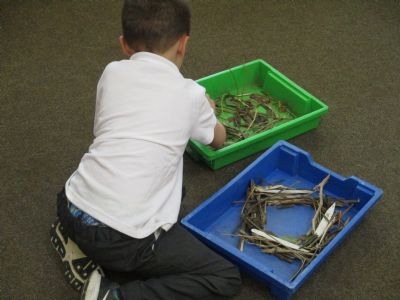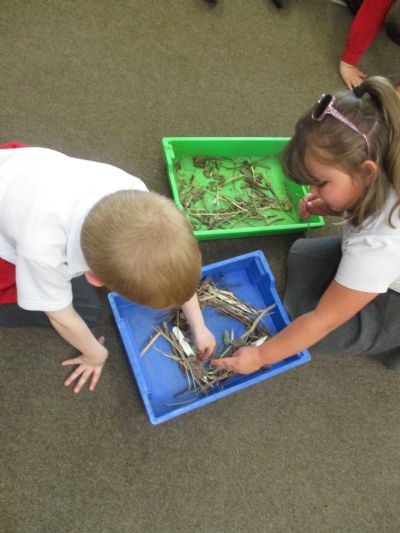 In Maths this week we've been learning about measuring weight and capacity and reading scales. We can use millilitres and litres as well as grams and kilograms, and are using all of this mathematical language alongside millimetres, centimetres, metres and kilometres. We've done lots of practical activities measuring everything we can think of! Next week we're going to be focusing on learning how to tell and write the time, measure time, the days of the week and the months of the year.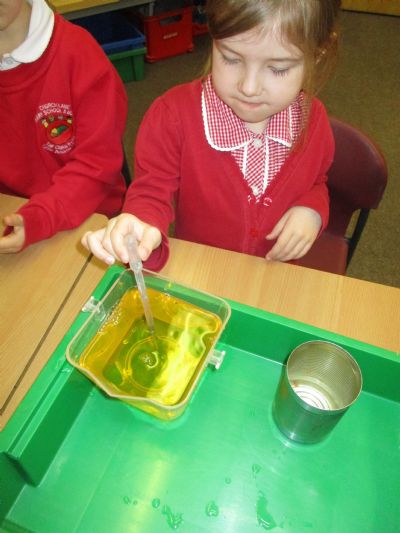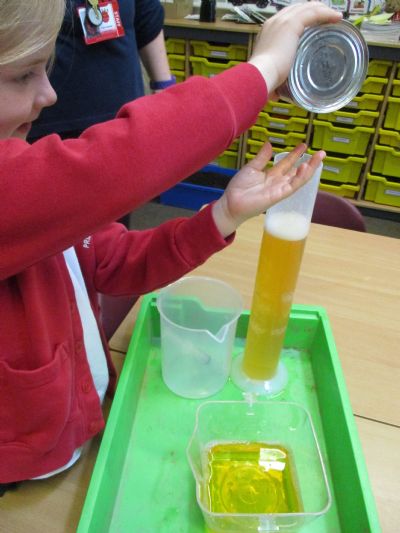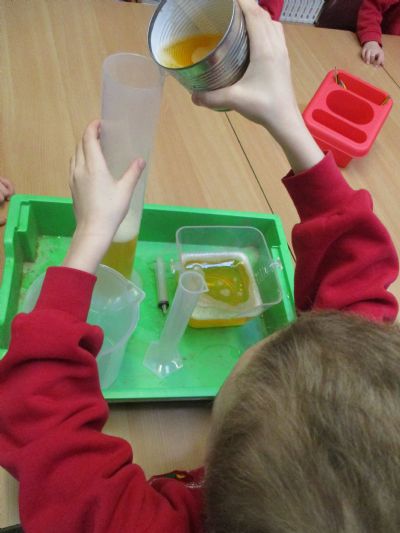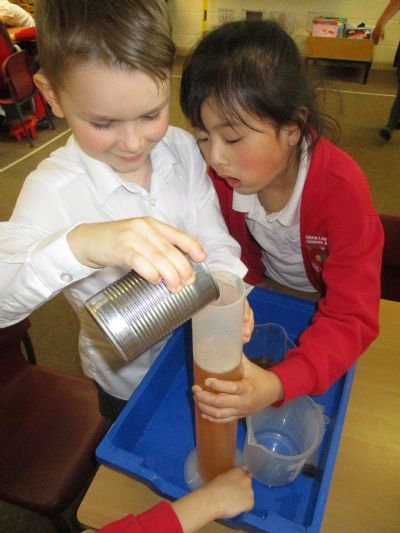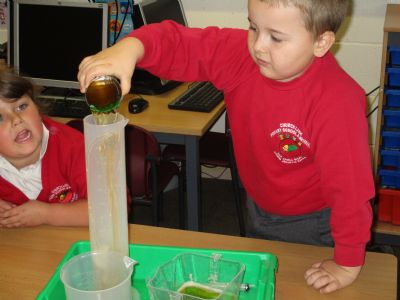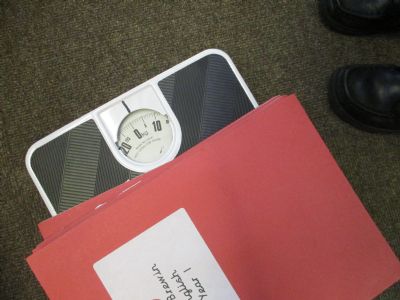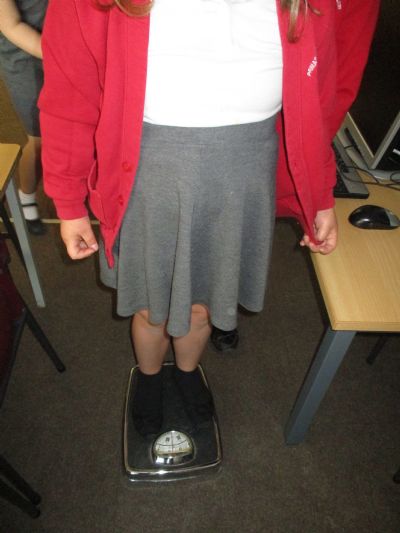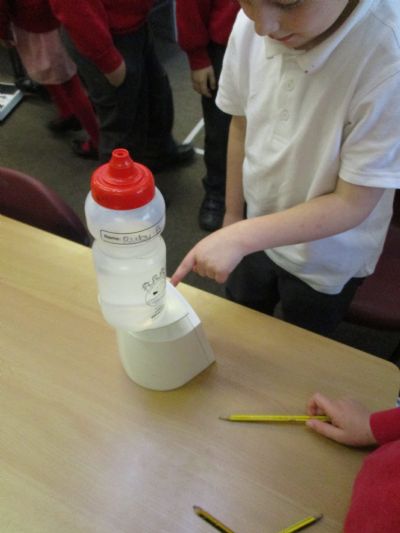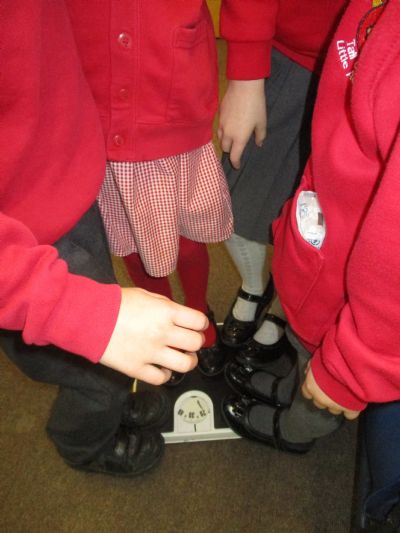 In Science we are becoming quite green thumbed! The beans are growing so fast and so tall we're in danger of being able to climb them to find giants quite soon, our carrots are sprouting and our radishes are starting to appear too. We're waiting on the spring onions to pop up and then we're going to plant some wildflowers soon so we can attract lots of bees and butterflies to our outdoor area. It's all go! We also did a tree walk this week, trying to identify the trees on our field and playground and learned about their leaves.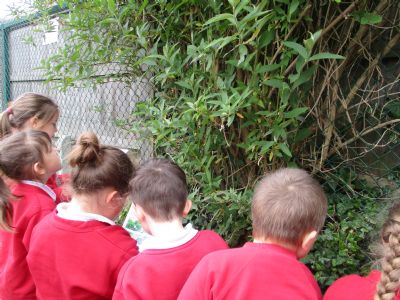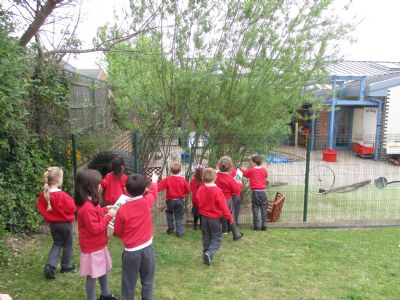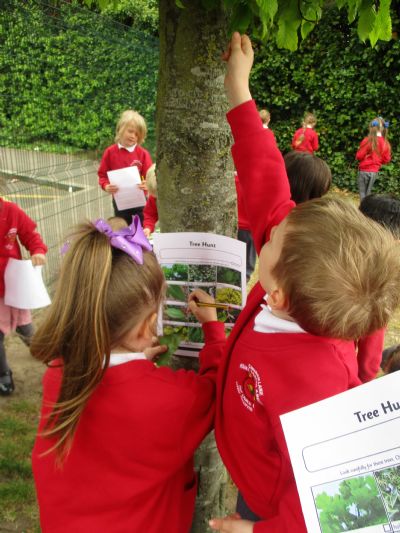 This week saw the return of guided reading…we're getting there, slowly but surely! With the help of some additional adults we're beginning to crack this. Another way we'll be ready to be big Year Twos in September.
W.C 02.05.17
Another short but busy week this week, we've been growing, growing, growing! Just like our bean plants which have been steadily (and sometimes almost visibly) growing, we've also planted radishes this week and I'm sure everyone in Year One has been growing too, we're getting ready to be big Year Two children! Also in our Science lesson we had a look at common garden plants that we might find in our own gardens as well as the parks and open areas we like to play and have adventures in. We drew our own perfect gardens and had a chance to look in more depth at some flowers by examining the leaves, stems and petals of some frilly carnations…then we pulled off the petals to count them and look more closely at the inside of the flowers.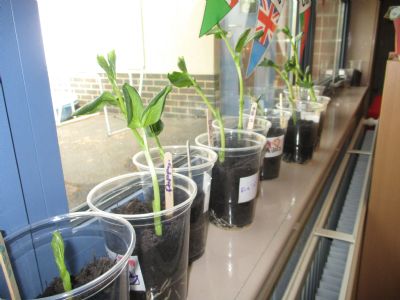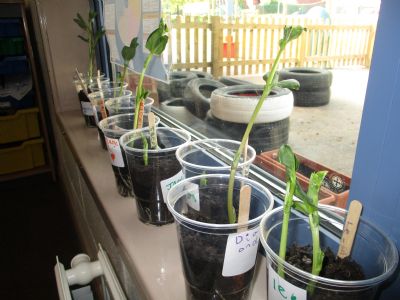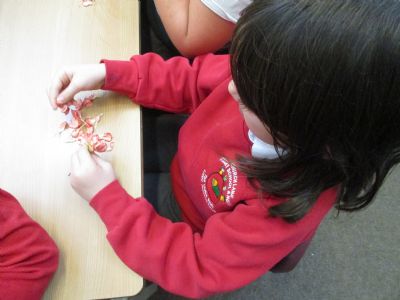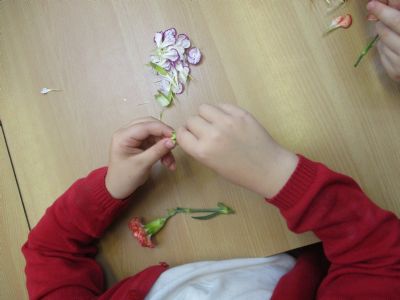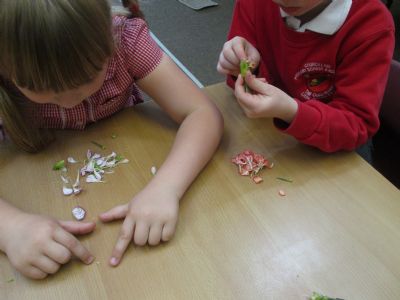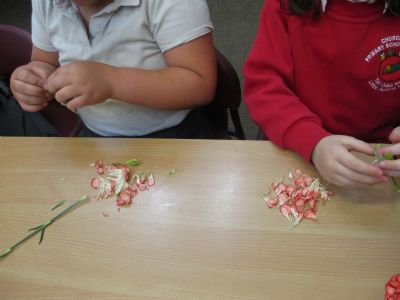 In English this week we've been learning about a new country – Canada. We've learnt some of the national symbols such as the beaver, the maple tree and brown bears as well as what the weather is like and some of the traditions such as rodeos and Winterlude. We've completed a book review of the story 'Sky Sisters' by Jan Bordeau Waboose which is about two Inuit sisters who go in search of the Sky Spirits and encounter a rabbit, a deer and howl to coyotes on their journey to find the Northern Lights. We also worked with the atlases to complete a map of Canada with all of the provinces and territories and learnt some French, its Canada's other language along with English you know. Next week we will be going off topic to look at something much more exciting – the blackbird nest which has taken residence by our external door. We will be learning about everything blackbird related all week so everyone will be able to appear on Countryfile very soon as blackbird experts!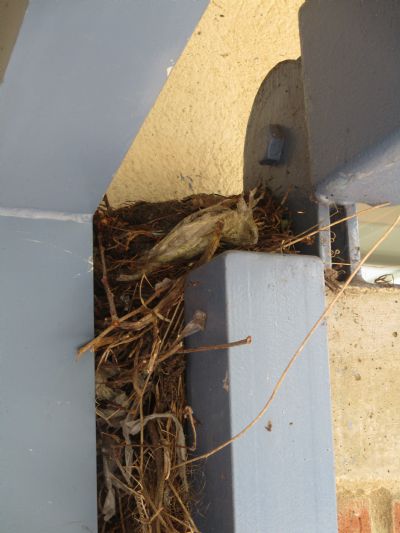 In Maths we've continued to measure anything that stops still long enough, this week we've been concentrating on how to measure using a ruler. We've had the opportunity to do lots of measuring of lines and various other items and have also learnt how to hold a ruler correctly as well as draw lines and shapes, always remembering to start from the 0. We also did some measuring using the metre stick out on the playground. We researched some of our favourite dinosaurs and measured out how long and how tall they would have been in real life…they were HUGE! Next week will be a continuation on the measuring theme, this time looking at reading scales on measuring jugs talking about litres and millilitres as well as using weighing scales, grams and kilograms.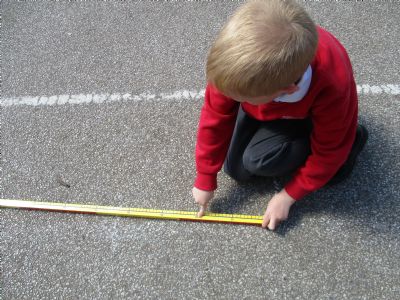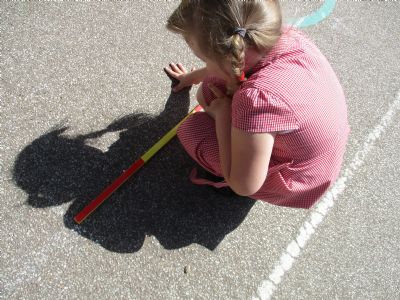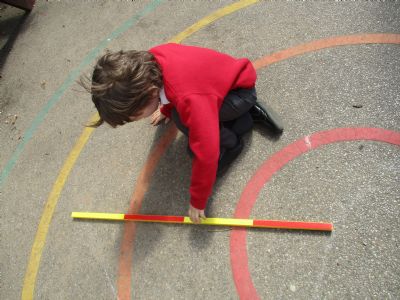 W.C 24.04.17
In English this week we've been focusing our attention on the country of Spain, the first country that we've looked at in detail as part of our Around the World topic. We have compiled a fact file about the country and can name the capital city and a famous person, we have talked about the weather and learnt some of the Spanish language and we have even talked about bull fighting when we read The Story of Ferdinand. Some of us had a chance to pretend to be the matadors and the toros when we acted out a bull fight in the classroom.
In Maths we've been measuring, measuring, measuring again! This time our focus has been on length and we've been using non-standard units as well as standard units this time. We are beginning to know that small things are measured in millimetres, bigger things are measured in centimetres, big things in metres and really long things in kilometres! Next week we will continue to look at this in depth and will learn the important skill of holding a ruler straight when drawing a line, an undervalued skill in Miss Cragg's opinion!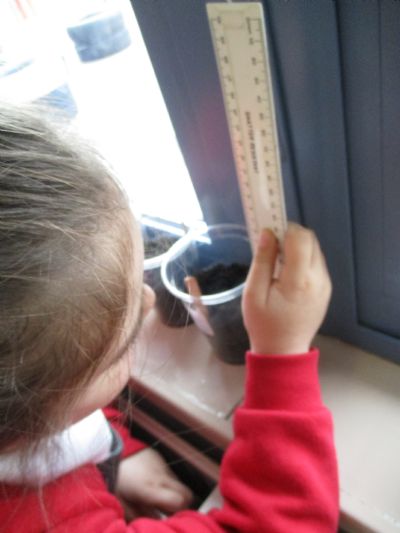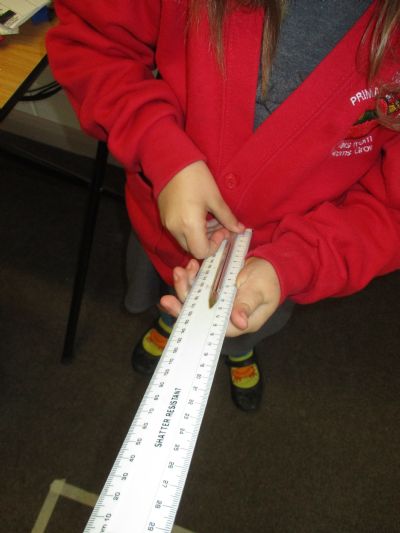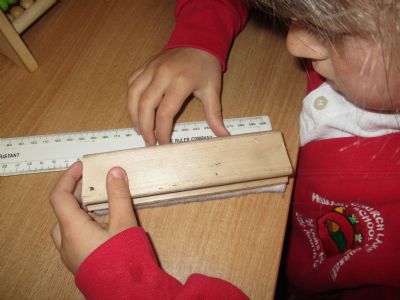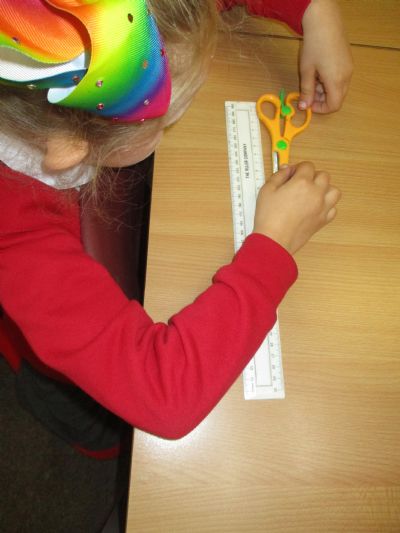 In Science this week we got the chance to care for the beans that we have already planted and to look at some flowers in closer detail. Our beans have already begun sprouting and we are VERY excited to see what will happen after the bank holiday, how much will they have grown when we come back to school on Tuesday? Next week we will be labelling the parts of flowers using real ones as well as planting something new for our vegetable tubs. This week a group worked with Fiona to plant some carrots outside. Which vegetable will be next?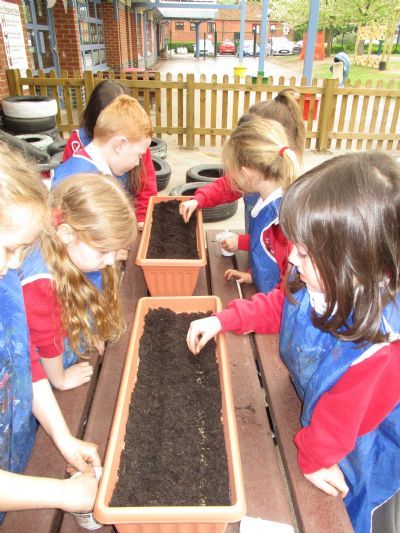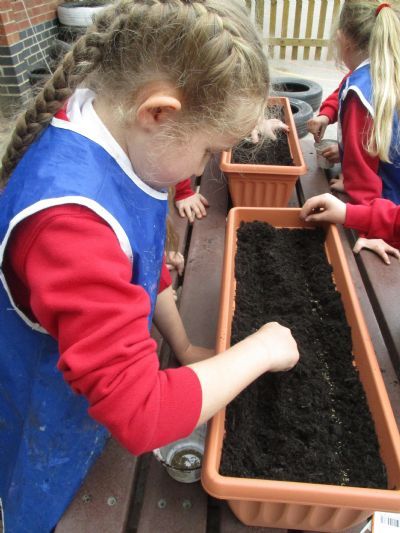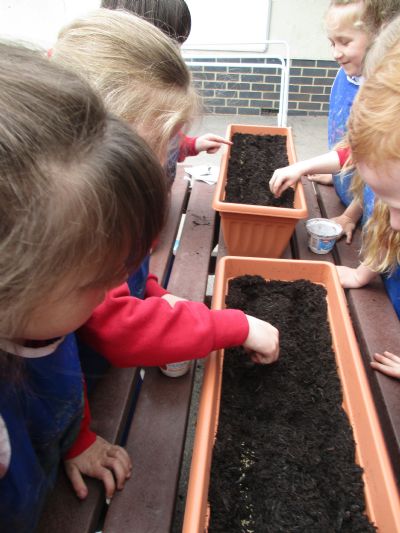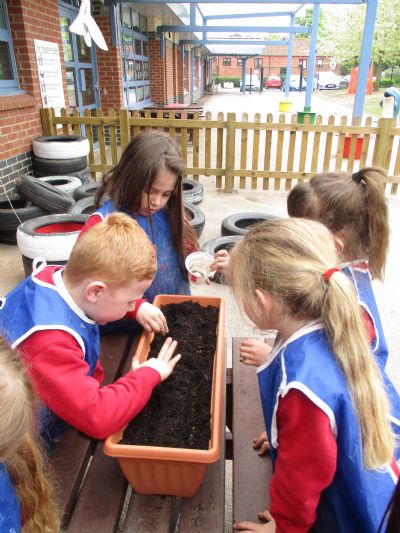 EXCITING NEWS!! A blackbird has decided to take up residence outside our classroom door in our outdoor area. Miss Cragg, Fiona and Alex are all very excited about this but we are taking our responsibility for the little chicks very seriously so as such the door will not be used for the time being. We ask that you respect this decision and use the large blue doors to the right of the outdoor area instead for the time being. The children are very excited about the nest and it presents a wonderful learning opportunity for them.
We've had chance to complete some art work this week creating Spanish flags as well as drawing some carnations as part of our Science lesson. We've also had some ICT time and a wonderful chance to take part in an All-Stars cricket session where we all worked hard to master some throwing, catching and bat skills. Lots of fun was had by all!
Don't forget to enjoy your bank holiday weekend and we'll see you back at school on Tuesday 2nd May.
W.C 18.04.17
Welcome back! We hope you had a chocolate filled Easter and return to school well rested and ready to go! This half term we have an exciting new topic called 'Around the World in 80 Days' where we will be exploring different countries looking at their culture through stories, songs and art. In Science we have begun our Plants topic and have already planted beans which you can see on the window sill. Lets hope they begin growing soon! We will also be planting different things each week including radishes, carrots, spring onions and wildflowers.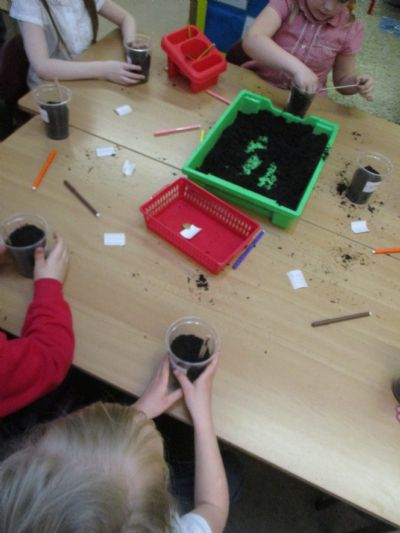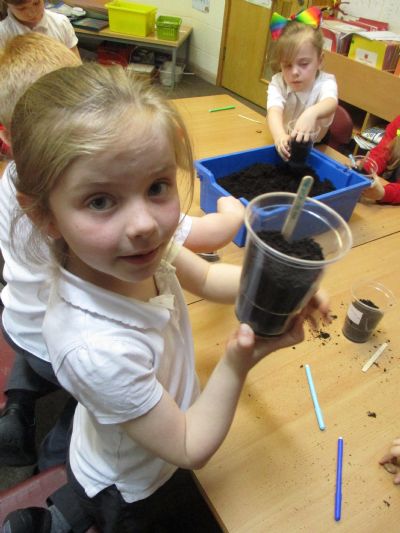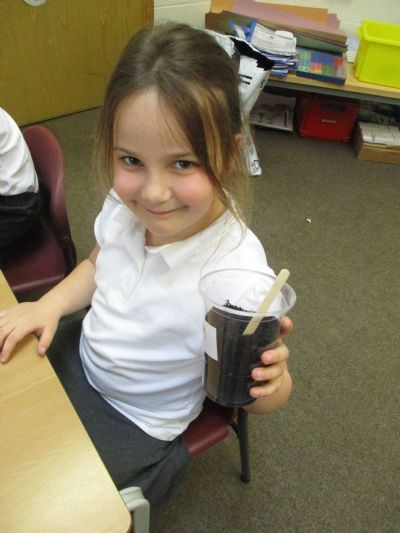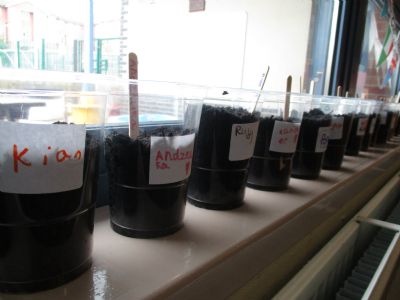 In Maths we have begun our learning about measurement and over the coming weeks will be covering length, capacity, time and money. This week we've started with weight and have been linking our Maths work to the story we've been working on called 'Handa's Surprise'. The story is based in Africa and is about a little girl who decides to take some fruit with her to visit her friend but runs into some naughty animals on the way! We have been weighing the fruit that Handa took with her using our hands and the balance scales and also comparing the weight with our water bottles and beginning to put items into weight order. We will move on to non-standard and standard units of measurement next week.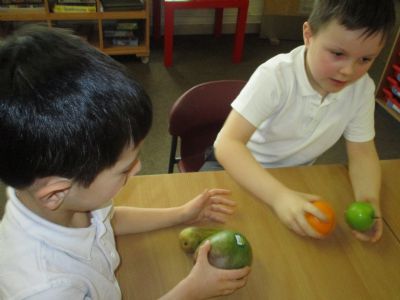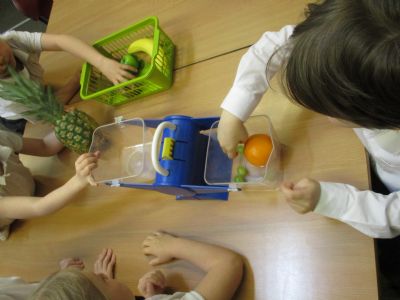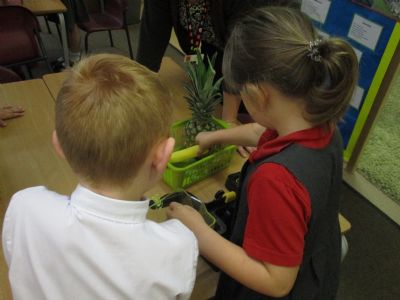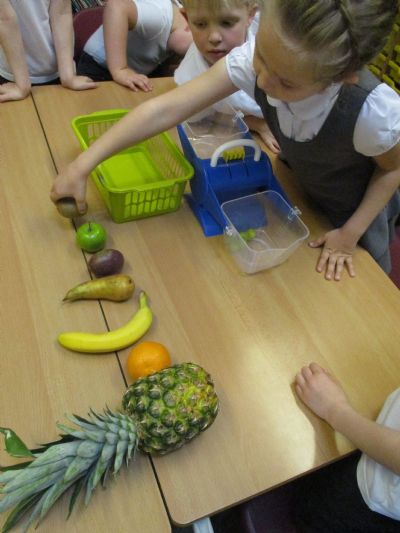 In English we have been concentrating on 'Handa's Surprise' and looking at sentence openers to sequence the story. We had the opportunity to taste some different fruits too, and everyone tried banana, orange, mango, pineapple, avocado and passion fruit. We thought of lots of adjectives to describe the look, feel, taste, smell and texture of these fruits and have written some great sentences with description, a connective and a comma. We will be focusing on other countries around the world over the coming weeks including Spain, Japan, Brazil, India and Canada.
A short week but a busy one to ease ourselves back into life in Year 1.