Week commencing 16th March
As you are aware, this week has been an 'odd' week due to the Covid-19, but this has not stopped us from having fun this week. This week we have focused on the book Paper Dolls by Julia Donaldson and carrying out acitivities surrounding frienships and relationships. We have made friendship bracelets; been on an Easter egg hunt and made Mother's Day cards/ or a card for someone we deem as special to us. Despite the circumstances, we have had such an amazing week with such amazing children.
Although school routine has changed for the time being, please keep in touch with us as we LOVE hearing everything that you are/ will be getting up to.
WE MISS YOU ALREADY!
Week commencing 9th March
This week has been assessment week, but despite this, we have still managed to fit in a history discovery lesson which the children have chosen to share with you this week.
In their history lesson, they have 4 clues to help them figure out who our historial figure was going to be this term.
Clue 1: Unscramble given letters from the medieval alphabet to reveal a name. Children were provided with a timeline of Monarchy to ensure that the name matched one of them.
Clue 2: Coordinates to reveal where this person was born and where this person died.
Clue 3: Reading material and images to help them to discover how this person died.
Clue 4: Reading material that reveal why this person is still famous today.
Clue 5: Images of how we came to learn about this person (primary and secodary resources)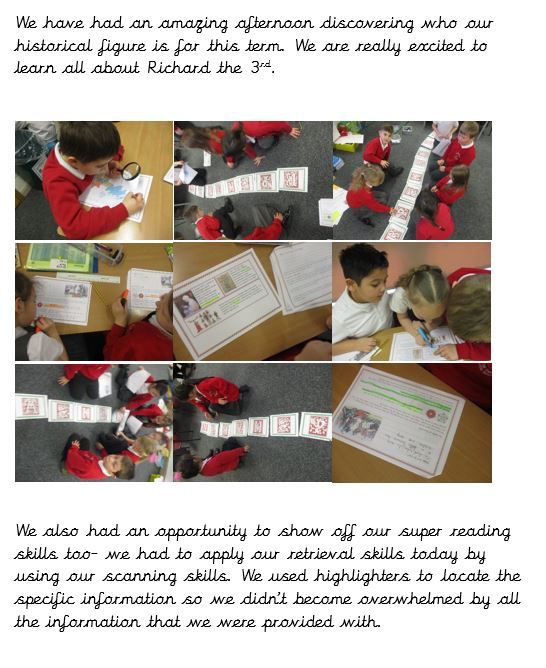 I really cannot wiat to see what we get up to next week... and I really really cannot wait to see what part of our learning year 2 want to share with you.
Week commencing 2nd March
Wow! What a week it has been! We have been super busy this week, as you would expect, however we have had lots of fun too! Year 2 this week wanted to share with you our World Book Day celebrations and our Science Day.
World Book Day
Our world Book Day was all about dragons. We learnt how to decipher dragonese to discover their message was a cry for help; how to read maps and locate the dragons to put them in a safe place to prevent other humans from capturing them (This required us to use our continent skills); building our very own dragons using the K-Nex and sketching them and finally completing our very own: There was a dragon who swallowed a knight...
Take a look below: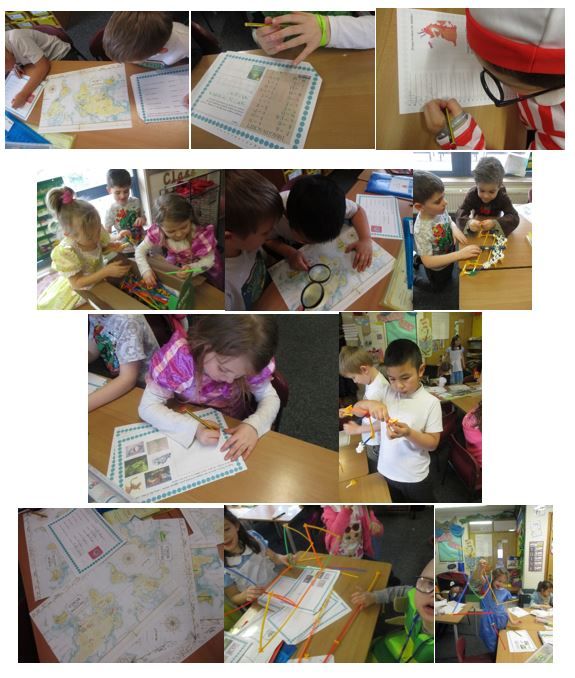 Science day:
Our Science day was all about investigating and awe and wonder. With this in mind, what could be more awe and wonder than carrying out an investigation using sweets... a variety of sweets.
Like true scientists we made predictions; then carried out the investigations using a variety of sweets and then explained why things happened the way they did. We have a very good understanding of dissolving. Not only this, but we could also link this to real life.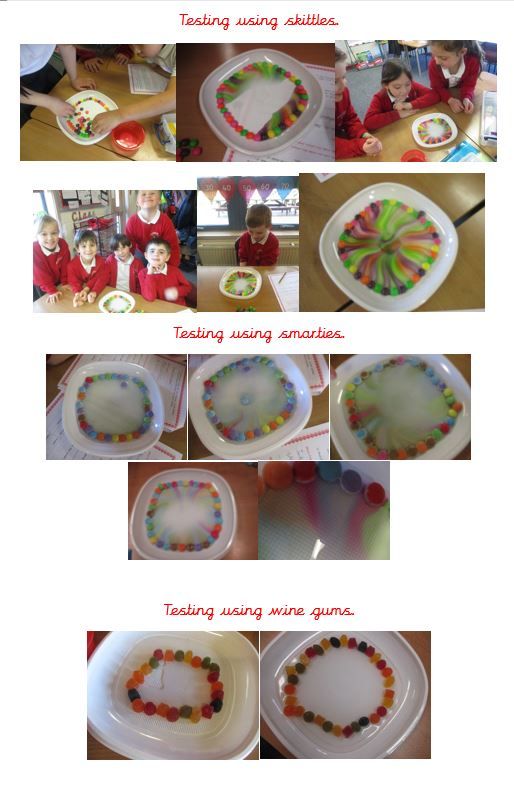 Can you guess what we were investigating?
Week commencing 24th February
WELCOME BACK! You all look like you are all well rested and it is so nice to see so many smiling faces returning to school. Despite it only being week 1 of our brand new term, it has been a super busy. This week, as part of our computing targets, year 2 are deciding which lessons we show case to the world! This week, the childre have chosen...
Geography: We have starting to look at the features of a city before revealing our big city focus. To emerge us into our lesson, we started to read the River.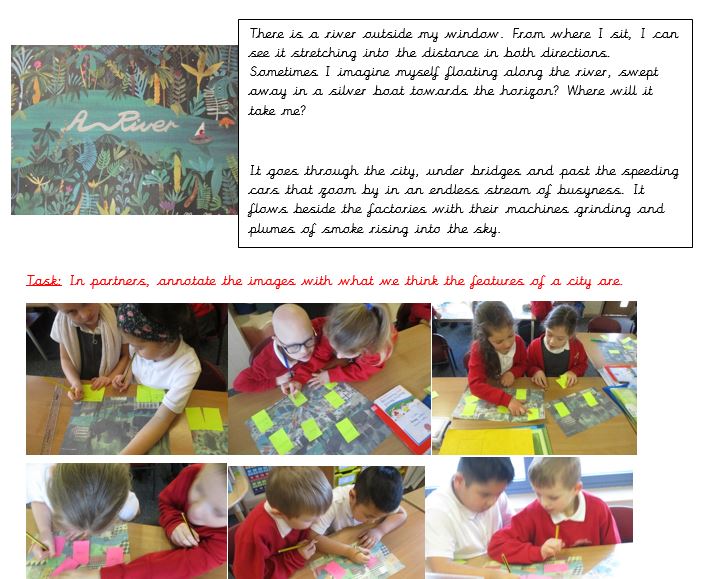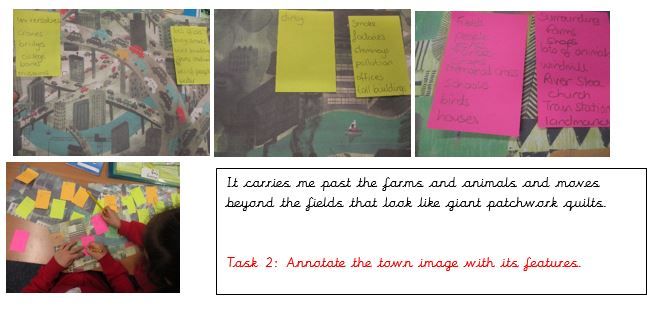 Week commencing 3rd February
This week our focus has been on DT, in fact, this week was the Great British Bread Off! Year 2 became bread designers, makers and tasters. We had a fantastic time making our own bread, which were all made using local ingredients, although it did make our classroom very smelly- it stank of onion for the entire day! Thank you to Farm Kitchens for making this happen!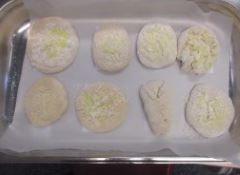 Year 2 have also made the decision to share our PE lesson with you this week: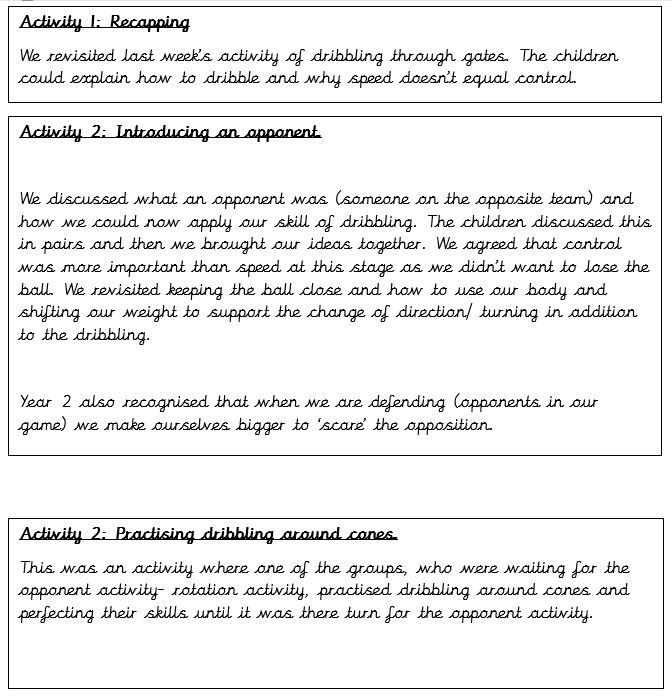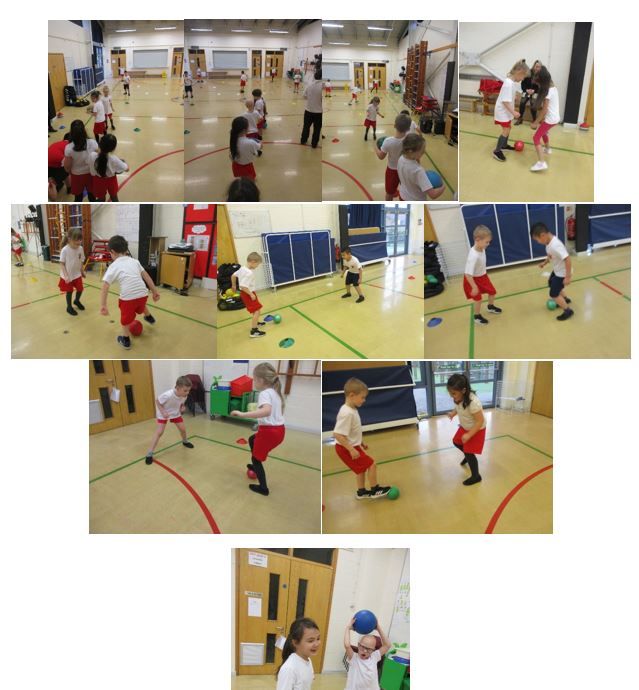 Week commencing 27th January
This week has been a super busy week. We have completeted our first drafts for our narratives based upon the book Leaf. Next week we shall be publishing our stories.
Our highlight this week, has been our music session. We practised creating long and short sounds using our voices, body parts and instruments.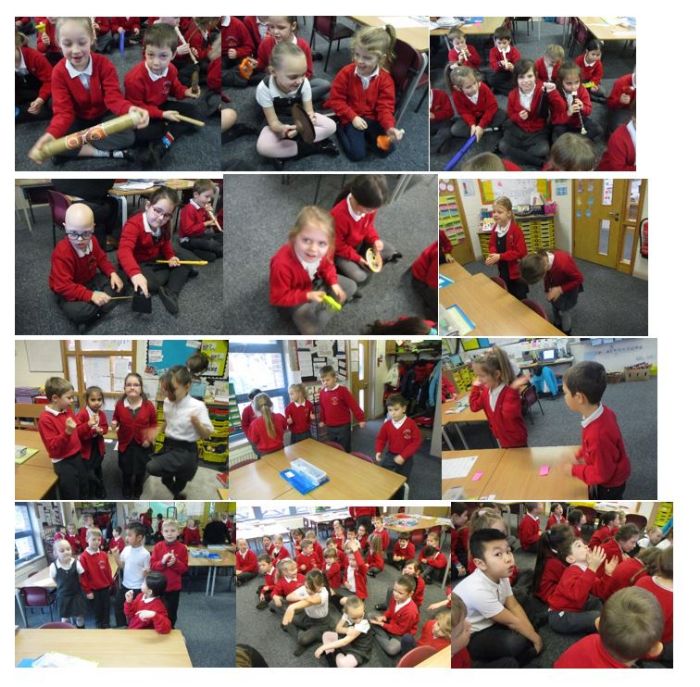 Week commencing 20th January
In Maths, we played a game of 'recognise that coin'.
Next, we practiced in our pairs making different amounts of money. We were really food at this and we soon started realizing that we could actually make these amounts in different ways by using different coins.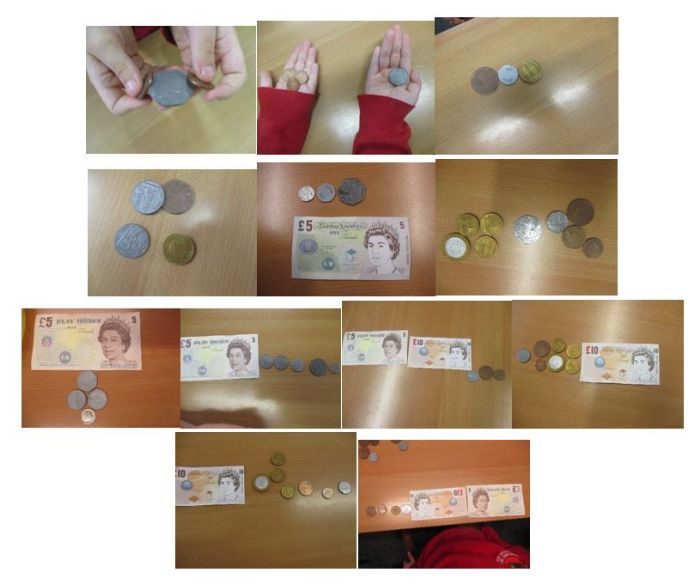 We then started to use the bar model to help us see the parts and how to begin to calculate the whole (total).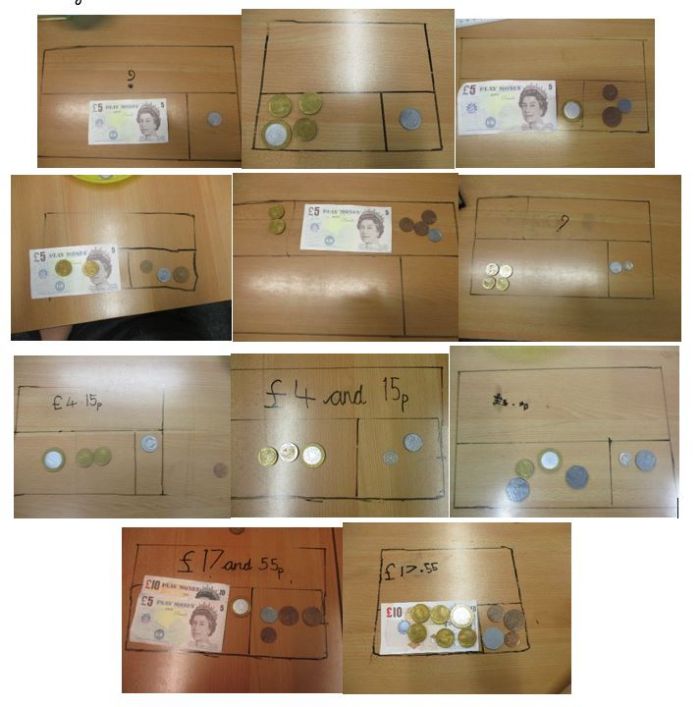 We practiced this over and over by moving the coins, practicing on how to record it and the Mrs Egan-Shaw was really mean. She stole all of our money and said that we could only use the numbers in the bar model to find out the whole. We had to really think about our knowledge of numbers and the process: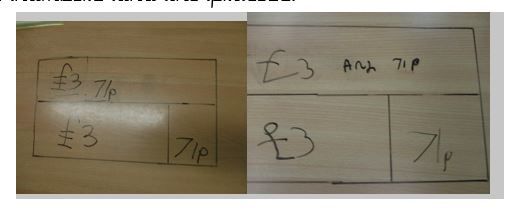 In writing this week, each group was given a section from the story- Leaf! In our groups we had to consider the following questions:
Which words or phrases shall we speak together?
Are there some sections where one or two voices might be more effective?
Which words need to be whispered, shouted, sung, echoed, and repeated?
Are there places you might add some movement, music or sound effects?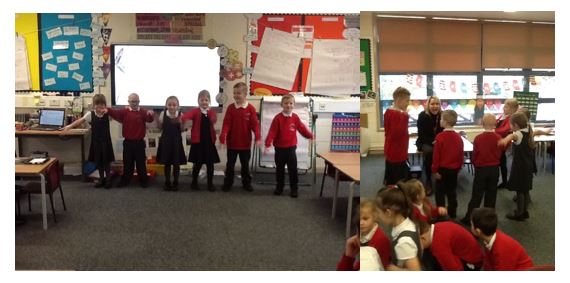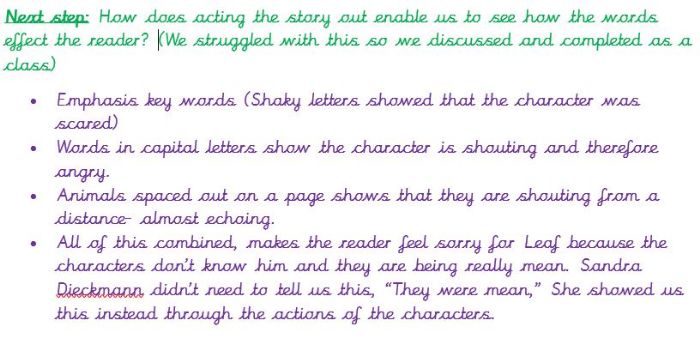 Week commencing 13th January
This week we concentrated on practising our retreival skills. In order to apply this skill we needed a real purpose. Our purpose was to carry out a Science expleriement: How do polar bears keep warm? We had no help from the teachers. Instead, we had to read the set of instructions and retrieve the information we needed to carry out the experiement successfully.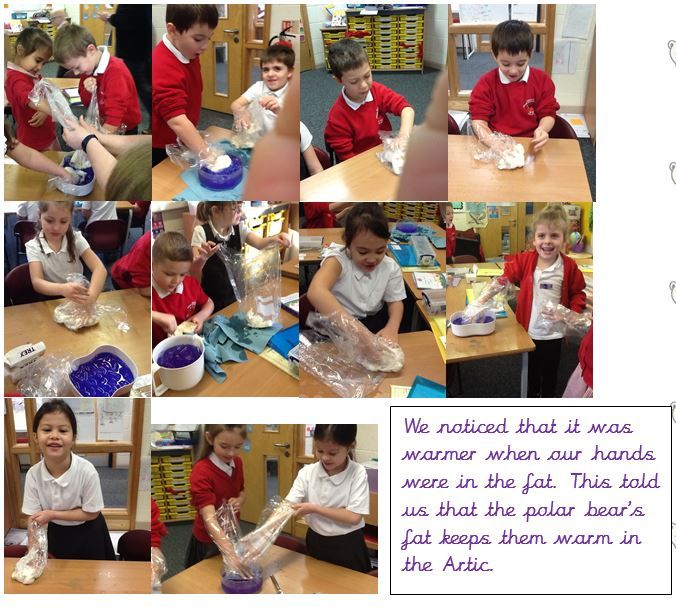 Welcome back. We hope you have had a wonderful Christmas/ break and are happy to be back with the Church Lane Family. We are certainly happy to see you all again.
This week, we have been working lots in mixed pairs to help support us in developing our knowledge. We have 'kicked' off the term learning all about polar bears. This is to support with our writing focus book: Leaf by Sandra Dieckmann.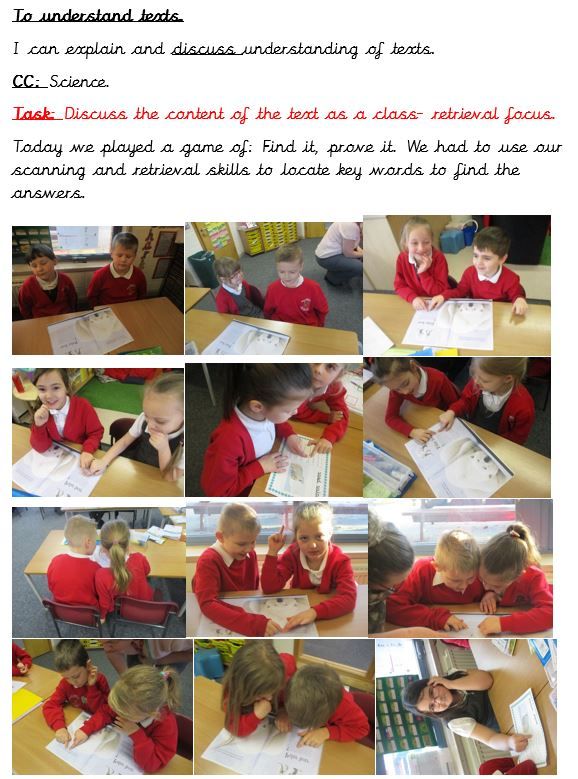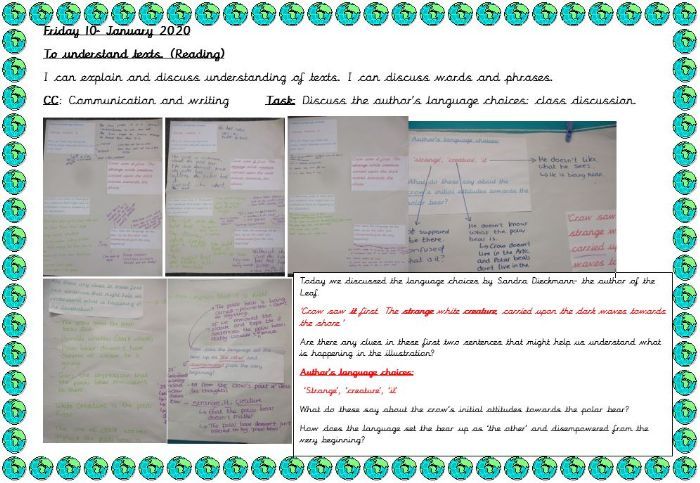 In Pe: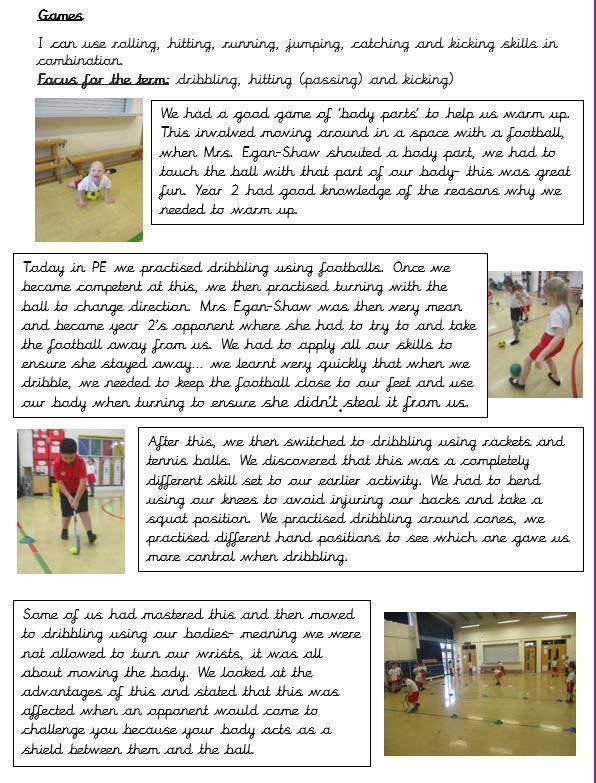 In GG: