Page 1 -
showing articles 1 to 8 0f 55
NEXT
Bubble Update
Good afternoon,
I have been trying to get further guidance regarding isolating when there has been suspected/confirmed cases in school as having spoken to several of you I know some are missing work and I hoped to have results back by now. Further Guidance regarding bubble closure is below:
'Where the child, young person or staff member tests positive, the rest of their class or group within their childcare or education setting should be sent home and advised to self-isolate for 14 days. The other household members of that wider class or group do not need to self-isolate unless the child, young person or staff member they live with in that group subsequently develops symptoms.'
Currently, we do not have a positive test result therefore this guidance would presume you can return to work and other family members do not need to isolate- just the pupil in the bubble.
The only crux to this is if a child had the virus and was asymptomatic which is the reason we send siblings home as well as we want to keep everyone safe.
Mr Clay
---
Summer opening
Dear Parents/carers
I am writing with an update with regards to summer opening for groups of children. I felt it better to inform you in advance than provide you with information last minute. After discussions with the schools Chair of the Governing body, Staff, local schools and after reading recent media stories, I would like to inform you that Church Lane Primary school and Nursery currently DO NOT have any plans for opening for ANY group over the summer holidays. Next academic year is going to be a challenging one for school staff in particular and it is therefore important that everyone has chance to recharge their batteries- as the majority of staff have been working every day for the last 16 weeks and will be 21 weeks come summer. In addition, this also gives the school time (once we receive information) to plan for how school will return in September.
Should this change I will of course let you know our plans and I will of course inform you of clubs who are offering childcare over the holidays should you require it and we remain closed.
On another note, we are now trying to move all communication from texts and letters to emails as this is better for the environment and is more efficient. If you haven't already, I ask that you send your email address to debbie.maclaren@sleafordchurchlane.lincs.sch.uk.
If you have any questions please feel free to contact the office on 01529 302696.
Kind regards
Mr Clay
Headteacher
01529 302 696
---
Updates and response to some recent social media
Dear Parents and Carers,
I write to provide some further information with regards to recent updates and communications. I would like to thank parents and carers for you continued support during this period. These are unprecedented times, we have never dealt with a pandemic in a school environment before and we are working with fairly limited information. Although some of our decisions may seem different to other schools, they are made based on the context of our school, information given and more importantly with the safety of pupils at its forefront. Other schools will do things in different ways, therefore schools should not be compared in any way as all Headteachers are having to make decisions that they are comfortable with.
With the announcement of the government's plans not to reopen primary school places for pupils in Years 2, 3, 4 and 5, I was left feeling very disappointed and let down for a significant proportion of our Church Lane Community, many of whom are already feeling left out and forgotten simply on account of the month or year they were born. Having listened to Gavin Williamson's speech in parliament yesterday afternoon, it is now very clear that their original plan of reintroducing these year groups for one month before the end of term was extremely ambitious.
As you know, the school is already working almost at capacity with approximately 60 pupils on site and therefore we are not in a position currently to offer places to years 2, 3, 4 and 5. Despite this, we must start preparing for the future and, quite frankly, I refuse to leave the children in Years 2, 3, 4 and 5 out of any of our thinking, regardless of what provision looks like in weeks and months to come. I will continue to communicate with you with regards to any information we receive from the Department for Education and Lincolnshire County Council and hope to formulate a plan soon.
There has been some comments on social media with regards to school having positive coronavirus tested pupils in school. I would like to put on record that at this point that is factually INCORRECT. We have had 2 children who fell ill yesterday in one of our bubbles and those children were sent home and those children are being tested.
As it was two children in the same bubble and after discussion with the schools governing body and public health the decision was made to close the bubble and those children in the bubble isolate until negative tests were received. The guidance is to usually keep that bubble open, however due to their being 2 children and parents in that group working with vulnerable adults the decision was made to go above the guidance and close the bubble (small class) temporarily for EVERYONES safety. I understand that this may have cause difficulties for families however the safety of my staff, the children and their families will always be my number one priority.
With the current climate, this unfortunately is going to become our 'new normal' when children fall ill, they will be sent to get tested as precautionary measures and this I imagine will be happening regularly in schools across Britain. Spreading 'gossip' online only spreads fear and panic and is not supportive for our school community and the Sleaford community as a whole. I would ask parents and carers to trust me to inform you should there be any positive tests in school.
Please do take care everyone. Please get in contact on 01529 302696 if you need anything. Our play therapist/counsellor Karen is back at school and is available to support children and parents over the phone should you require it. Please also give us a call if you require further work.
Yours sincerely
Mr Clay
Headteacher
---
Year 6 update
Dear parents/carers
I write to you to confirm that based on our current capacity we are in a position to take more children as of 8th June 2020 and therefore we will be inviting back year 6 into two bubbles. These bubbles have been selected based on Key workers groups etc and therefore children will not be able to change bubbles. Thank you to everyone who we have spoken to informing us on whether you intend to send your child. Over the coming days you will receive a text stating the new class and teacher for your child. They will be taught by Miss Osbourn or Mr Barratt. Mrs Minucci is not currently working in school and therefore she will not be teaching either class.
Can I ask that all parents read the letter which is below before attending and also watch the youtube video to familiarise yourself with the one way system in school. I must reiterate that children should only attend school if they feel 100% and the office should be contacted if they are not attending the setting. Your child will be sent home with a home school agreement after their first day which needs to be signed and returned.
Unfortunately, if we get to a point where our key worker or reception groups become full and we need to open up another class (we are almost at capacity), year 6 will be asked not to return to school in order for us to meet the needs of what the government has dubbed priority groups. This unfortunately could happen at any point over the next 6 weeks.
However for the short term at least we look forward to having our year sixes back.
If you require further information, please do not hesitate to contact the school office. 01529 302696
We look forward to seeing you.
Mr Clay
---
Update
Good afternoon
Over the next two weeks we will begin to welcome some of our children back. Those in Nursery, Reception, Year 1 and Year 6 and those (Keyworkers etc) who have been using club over the last 10 weeks. I have attached a video for you to watch to familiarise yourselves with the one way system around school, provide some further information and show you what a classroom will look like.
Key workers and reception children you will recieve a text today with your childs new classroom and teacher and these will be sign posted upon your arrival. Please read the document sent to parents at the beginning of the week carefully prior to coming to school.
Year 1 and Year 6 we are preparing school now for those of you who will be returning. We will be in contact early next week via phone with some updates.
Until then take care and please take a look at the video.
Mr Clay
https://www.youtube.com/watch?v=LYjGxv6g8fE
For those of you in Reception B, you will have Miss Massingham and Tash. Here is a picture of them so you know what they look like: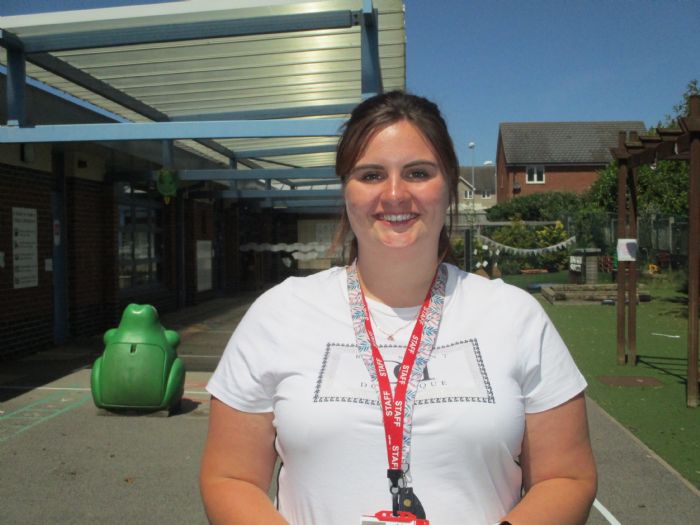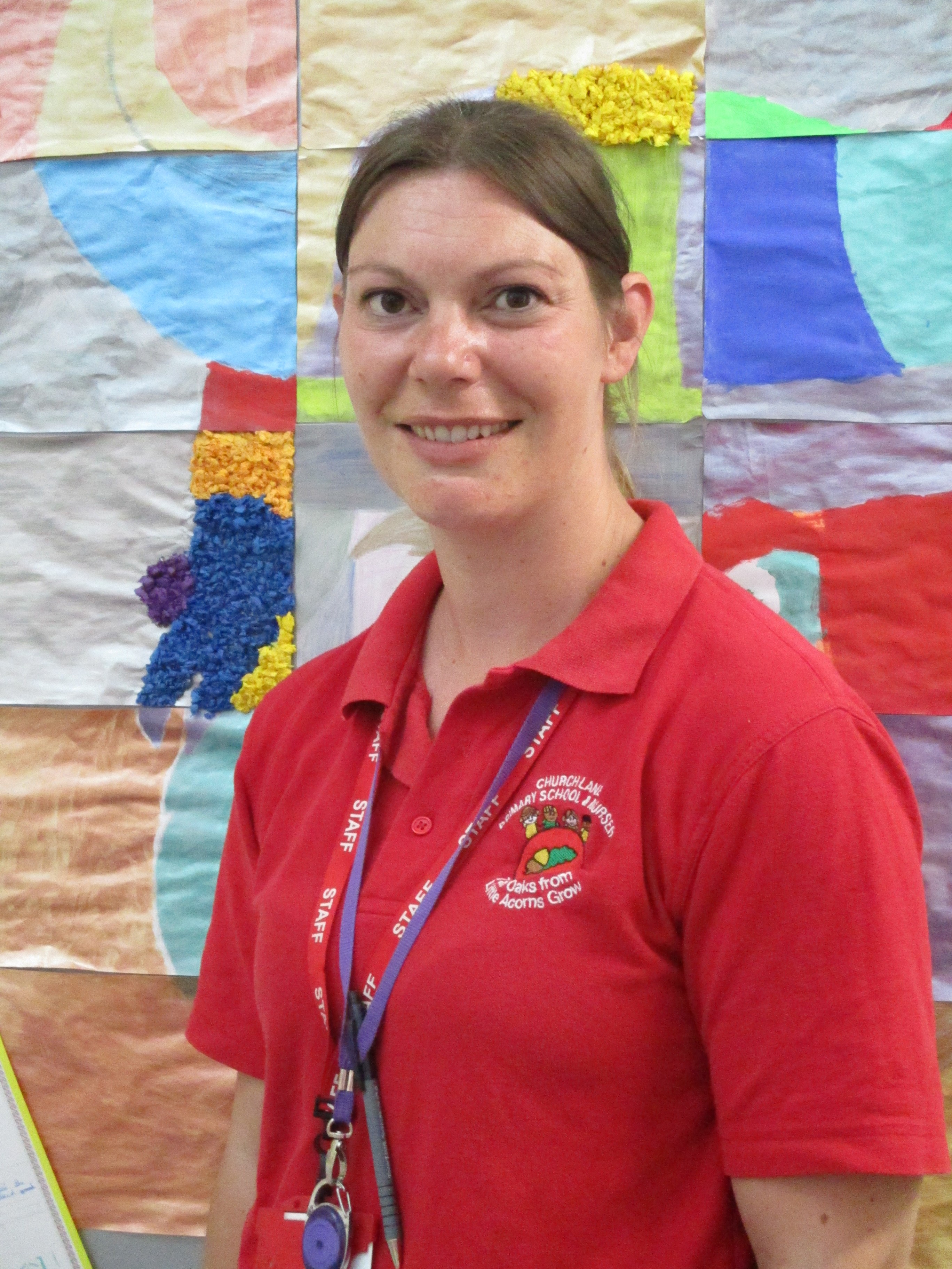 ---
Return to school plan
Dear Parents,
Please find attached a letter to you all regarding childrens return to school. If you have any questions please email contact@sleafordchurchlane.lincs.sch.uk
Over the coming days, regardless of whether you will be sending your child in or not, we will send out a text for parents with children in Reception, Year 1, Year 6 and our keyworker group with your childs temporary new class and teacher. This class will be the one they will be with until the end of term.
As stated before, the governement are not currently making it statutory for your child to come to school, so if you decide to keep them at home we will continue to support where necessary.
Regards
Mr Clay
---
PDF version of letter below
---
Update
Dear parents/carers
We are still recieving information from the government with regards to reopening. I have completed a risk assessment which is going to our school governors to then approve. I would like to make parents aware that the 1st June is a framework of which schools should plan for opening however there is no guarentee that children will be returning on this date. This is because government advice may change but also because the school may be running at a limited capacity. We like many other oragnaisations have staff shileding etc which means our staffing levels are lower than normal. Our core priority currently is key worker children and this will continue.
I hope to update you over the coming days with regards to when and if year groups return.
Thank you for your continued patience.
Mr Clay
---
Page 1 -
showing articles 1 to 8 0f 55
NEXT