Week commencing 11th December 2017
This week we have spent time focusing on finishing our African themed novel for the half term... it wont be long until we discover the fate of Salva and Nya! During this time we have also been focusing on moving forwards in our maths knowledge.
We have learnt a new Christmas carol this week and hope to see you next Wednesday afternoon for our Carols Around the Tree event at 2pm.
Week commencing 4th December 2017
Our English work this week was creating instructions linked to the products we made for the Christmas Fayre, we have continued to look at manipulating fractions in our maths work.
This week during our topic sessions we have painted our African inspired masks before running our own stall at the Christmas Fayre.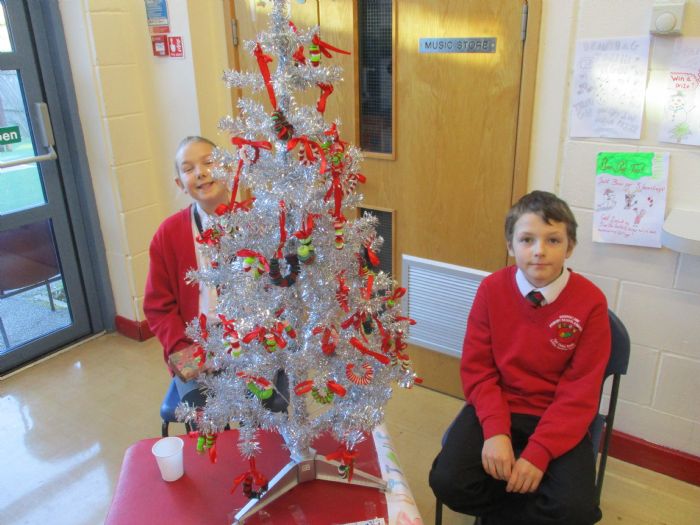 Week commencing 27th November 2017
This week we have begun to look at manipulating fractions through the four operations, we have also been developing our skills to persuade through instruction texts.
We are currently waiting for our African inspired masks to dry so that we can paint them, while we waited we created some amazing products for the Christmas Fayre so keep an eye out for our stand!
Week commencing 20th November 2017
As promised a sneak peek of our fabulous African themed stories.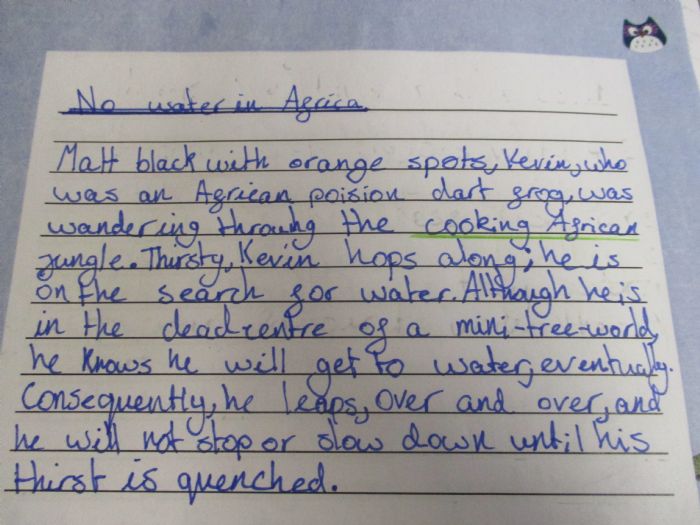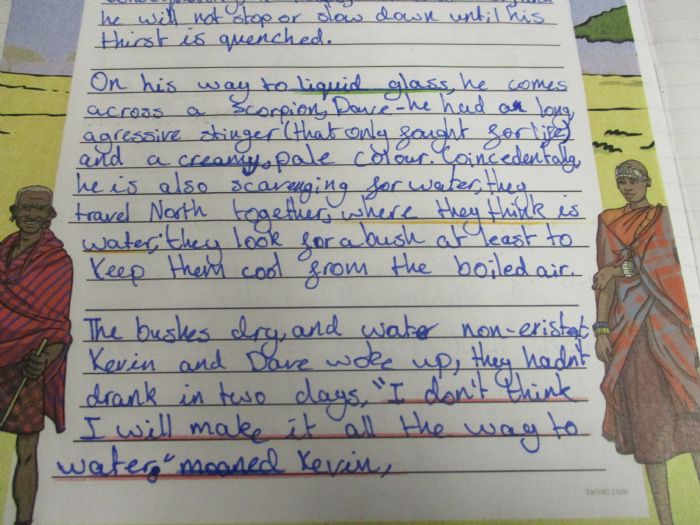 This week we have been continuing to develop our fractions knowledge and working on creating engaging stories using the skills we learnt last week.
Week commencing 13th November 2017
This week we have been looking at African art styles and completed Tinga Tinga inspired paintings as well as raising money for Children in need by pranking the teachers during an assembly organised by the school council.
In the core subjects we are continuing to develop our fractions knowledge and have begun to explore using dialogues in narratives. Keep an eye out for our fabulous stories coming next week.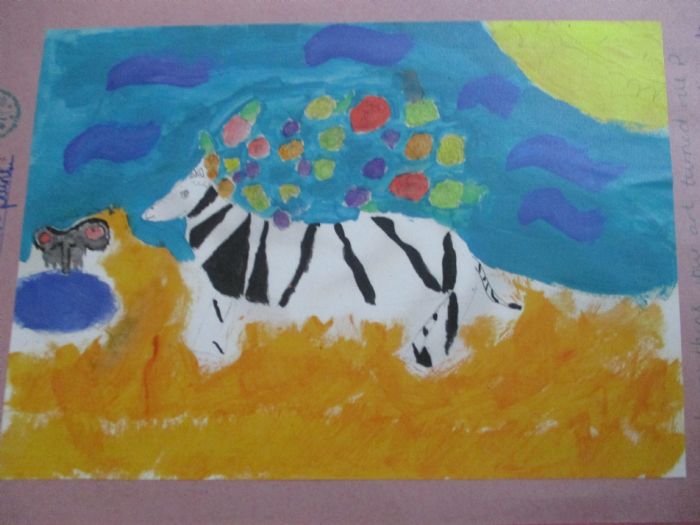 Week commencing 6th November 2017
The children have made me extremely proud on this first week back. They have worked hard on their maths work, developing their fraction knowledge as well as exploring narratives.
We have begun our work on Africa and the children have enjoyed exploring our new book 'A long walk to water'.
Although we have begun our Africa topic the children have also taken the time to look at remembrance Sunday - they worked hard creating poppies for a display at a local old people's home before visiting the residents and sharing some time with them.
Week commencing 9th October 2017
Our English and Maths have continued on from last week as we continue to deepen our understanding of the subjects we are looking at.
Our topic work this week and last week was looking at Epping Forest and the animals within where Highwaymen used to lurk before learning about crime and punishment through the ages. The children really engaged in this work and created some fabulous posters and information texts in their topic books.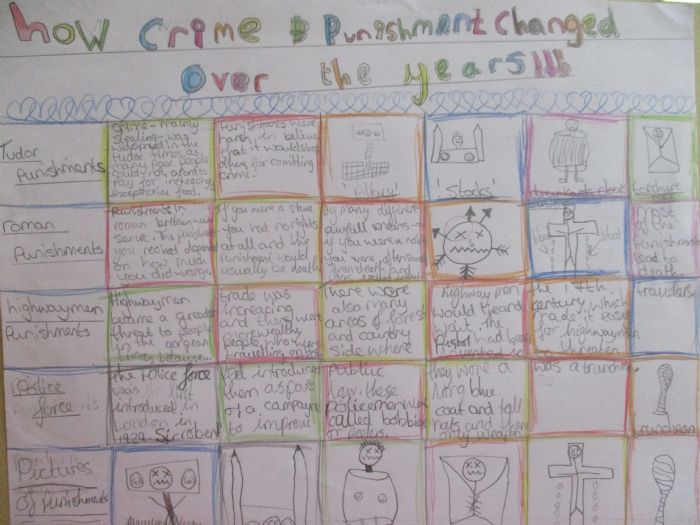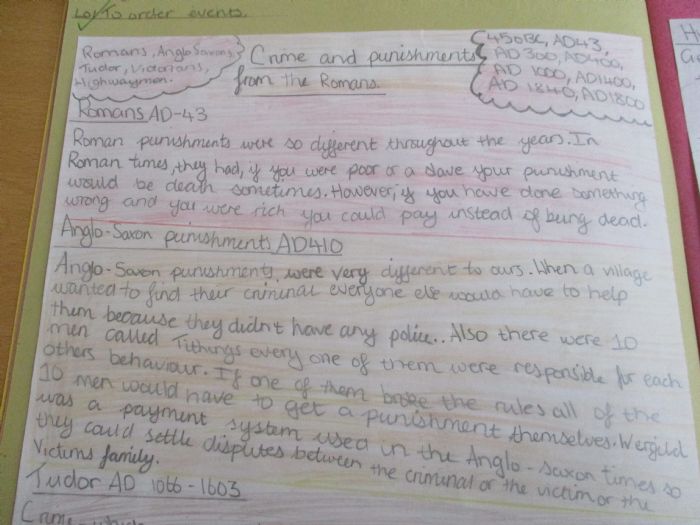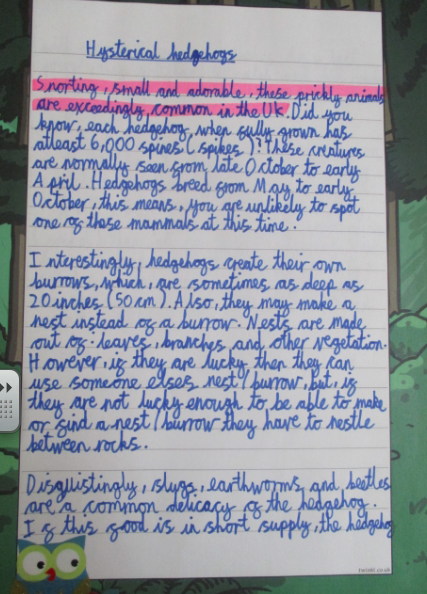 Week commencing 2nd October 2017
This week in year 6 we have been working hard on learning and understanding the four main operations in maths. Our English work is now based around creating a balanced argument and we have been looking at how to use openers and conjunctions to balance arguments.
Look out for a preview of our topic work next week!
Week commencing 25th September 2017
We have had an amazing week in year 6. We began the week by researching harvest festivals around the world and then giving a presentation during assembly.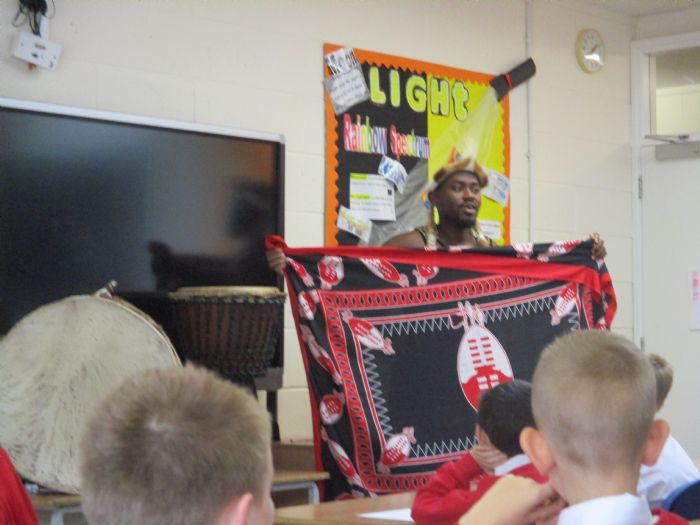 Friday we enjoyed an amazing visit from Zulu Nation who taught us traditional Zulu dance and music before working with us in a small group. We had a great day and the visit has inspired our next topic.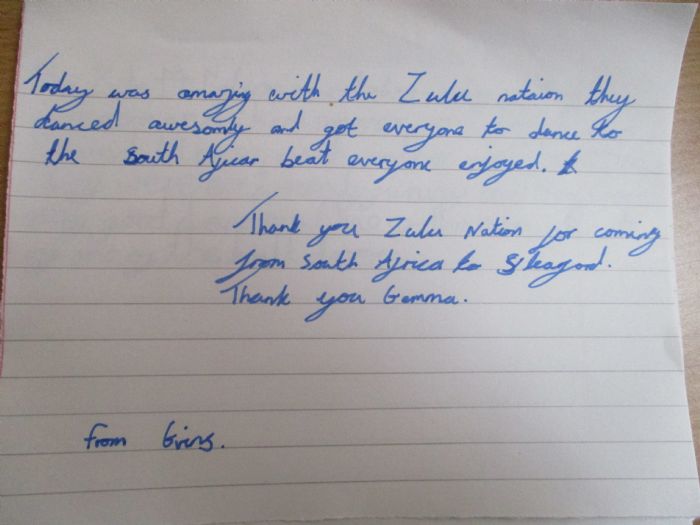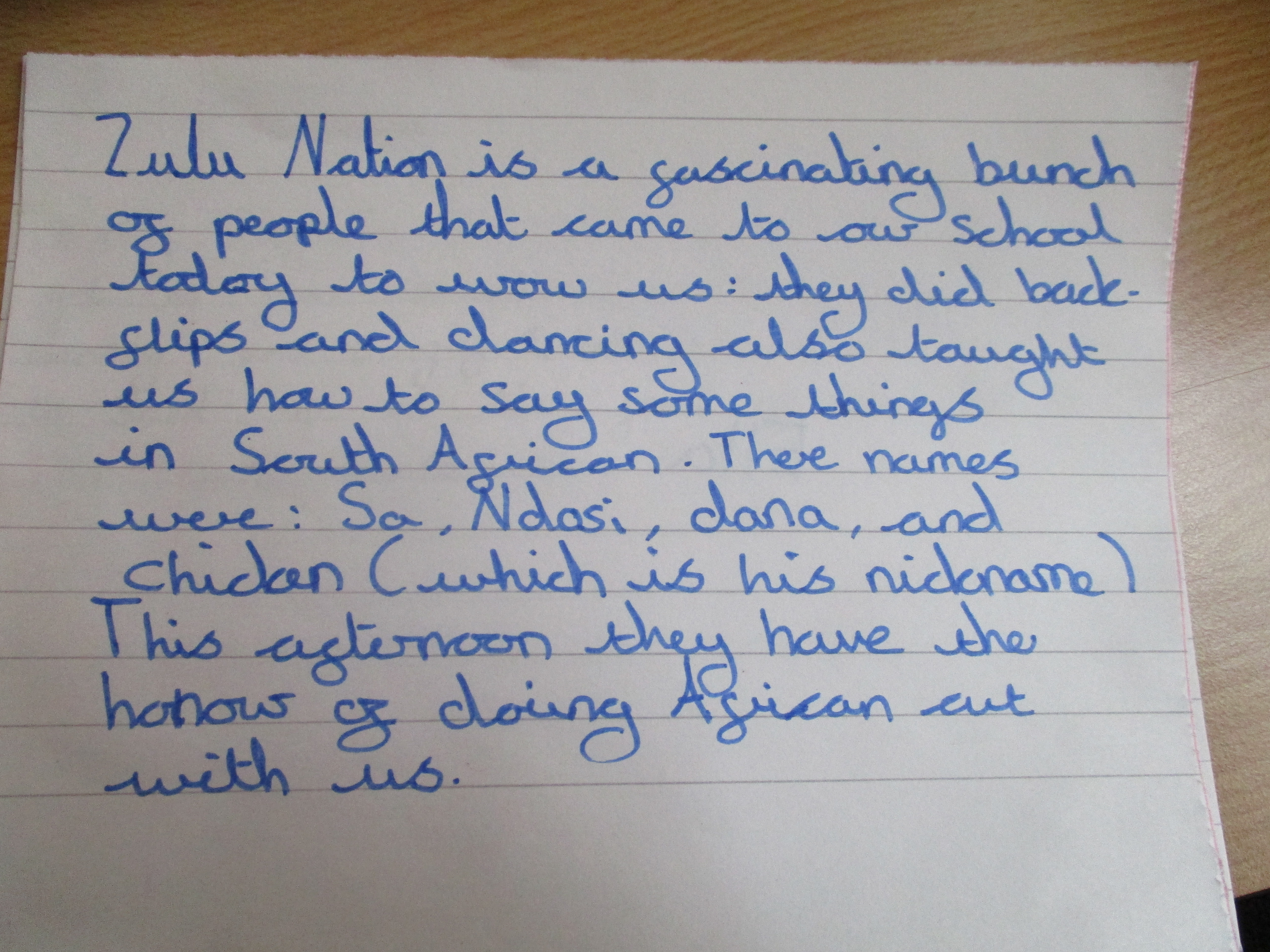 Week commencing 18th September 2017
This week we have been looking in to the legend of Robin Hood. We have explored the text before looking in to how we would create our own legend. We followed this up by practicing and expanding our sentence opening skills.
In maths we have been looking at negative numbers and the children really impressed with their progress in this area.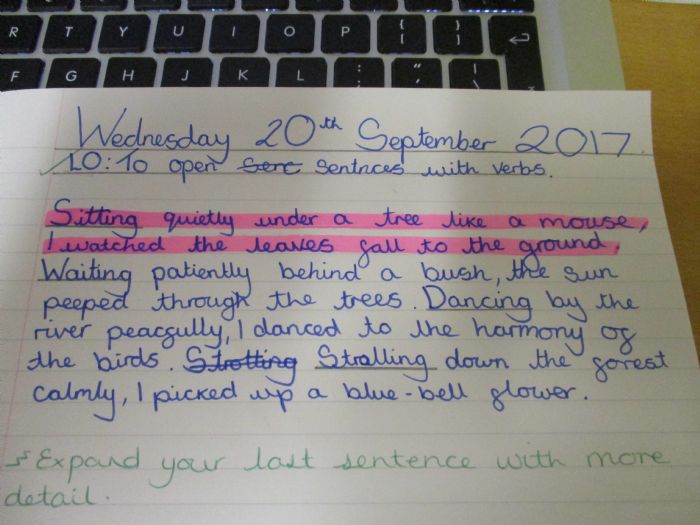 Week Commencing 11th September 2017
A brilliant second week back, the children have completed their own narrative poems and have really impressed with their knowledge of place value in maths.
Well done to those who took their first 11+ test on Friday, you all showed such a great attitude and worked very hard. Keep up the enthusiasm and effort.
Week commencing 5th September 2017
A great first week back and an impressive start from the new year 6! They have been thrown straight in to a really difficult topic and have taken it in their stride. We are currently looking at The Highwayman and alongside our English work the children have created art work in a ghostly style to go on display.
Thank you all for coming to the meeting this week - it was great to have so much support shown in the first week.